Mobility of the Future - Implications for Tomorrow's Business Models
September 2021 -

Smart City

|

Mobility
Mobility of the Future - Implications for Tomorrow's Business Models
Tatjana Hein from the eco Association looks at the prerequisites for the success of connected intermodal mobility.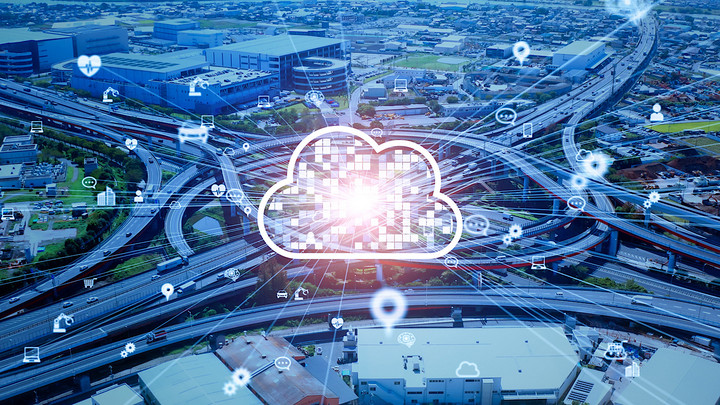 What will the mobility of the future look like? Innovative business models, new concepts for intermodal mobility, and new technologies are shaping the way ahead. The Internet and the interlinking of means of transport is accelerating the development of ever new mobility concepts. As a result of autonomous driving, mobility must be rethought, the safety factor will increase, and new business models will emerge in many industries.
How will mobility develop in the future and which developments are already emerging today and could pave the way for new innovations and business models?
The increasing networking of vehicles, as well as access to traffic and customer data, is also giving rise to new business approaches along the value chain. In addition, these developments are leading to an increased shift in the role of the mobility consumer, moving from pilot to passenger. It is already becoming apparent that models such as car sharing, car pooling, and e-hailing are gaining ground as alternatives to owning a car. All of these factors influence a new understanding of mobility.
In their study, "Mobility of the Future – Implications for Tomorrow's Business Models," Achim Teichert and Marcus Dodt from the think tank consultancy #FORTSCHRITT examined various modes of transportation in different settlement geographies for their future relevance. In the future scenario on the path to autonomous driving, the results show an increase in relevance of the field of micromobility, especially in urban areas, while car ownership is becoming less relevant. In rural areas, however, the private car will continue to play a central role in the future.
When it comes to the acceptance of new mobility concepts, it is evident that connected intermodal mobility solutions will have a high priority in the future. The respondents in the study indicated that this will become a common standard. However, in order to make such a standard possible across the board, even far removed from conurbations, new prerequisites must be created, and emerging solutions and concepts must be further developed and implemented accordingly.
Factors that are important for the mobility of the future include:
Strengthening digital infrastructure
In order to enable connected mobility and the linking and accessibility of intermodal mobility in urban and rural areas, a stable digital infrastructure and widespread network roll-out are indispensable.
Digitalizing the overall system
It is precisely in order to think of mobility in social terms that a digitalized and stable overall system is needed. For this to work in the long term, a kind of "system operator" for the digital infrastructure is essential, in addition to the interconnection and close cooperation of the providers involved.
Expanding the platform economy
The platform economy is seen as the basis for future mobility and, above all, for new business models in the mobility sector. It is not the means of transport, but the services of mobility platforms that will play a central role in the future. Among other things, the car will be part of a larger system, and it will be more important than ever that it is connected to other system components.
As a result, other business models in the form of enhanced mobility services, such as parking apps, traffic guidance systems, and travel portals, will also increasingly come into focus.
Data as an important driver
Data, data availability, and the exchange of relevant mobility data will play an enormous role in the future for manufacturers, suppliers, and mobility service providers. Only if data can be shared will the different areas of future mobility benefit equally. Data availability and sharing will rapidly drive and enable new concepts and business models.
Data security and protection
The emerging volumes of generated mobility data, its storage and exchange will provide new attack surfaces for cyber criminals. Data security and protection are therefore a crucial aspect that must be incorporated into new mobility concepts from the outset. Particularly in the case of cars, long-term availability of software updates and constantly updated encryption technologies and protocols will be needed to prevent potential attacks.
The recording of the webinar "Mobility of the Future – Implications for Tomorrow's Business Models" (German language) with Achim Teichert and Marcus Dodt, as well as Martin Kumstel from Uber, and the complete study "Mobility of the Future – Implications for Tomorrow's Business Models" (German language) are available for download in the eco Association members+ area. In addition, we recommend our guide "Connected and Autonomous Mobility" (English language, available for public download) to delve deeper into the topic. The eco Association has also recently launched a new Mobility Competence Group. Read more here.
Tatjana Hein is Project Manager IoT and AI at eco – Association of the Internet Industry. She is responsible for topics related to Internet of things like smart factory, smart city, and smart home, as well as mobility issues. Before joining eco in 2020, she was content manager and creator at a European analytics provider and was also a guest author for several magazines (such as Big Data Insider, Website Boosting, UPLOAD magazine, marconomy, Contentbird). Before that she worked in an agency as public relations manager for several start-ups.