How Daily Manager Games are Changing Sports Consumption
November 2017 -

Online Gaming

|

Video Streaming

|

Entertainment
How Daily Manager Games are Changing Sports Consumption
Daily Manager Games (aka 'Daily Fantasy Sports') have taken the U.S. by storm, making sports better for consumers and creating opportunities for media companies and professional leagues and teams to maximize the experience for sports fans around the globe. Now they're taking over the world!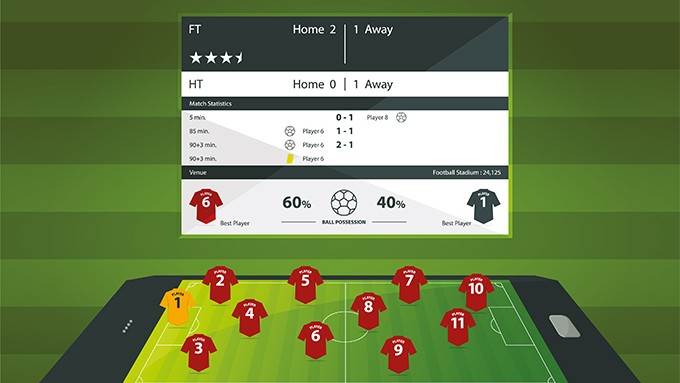 Technology and the digital revolution have been transforming industries for decades: Finance, real estate, fashion, healthcare, film & TV, and many more sectors have all been turned on their head, and inside out. Consumer behaviors have changed and audacious business models have emerged, all in ways that might have seemed impossible when we were kids kicking footballs around a pitch. 
The changing consumption of sport
The industry that has undergone one of the most disruptive and exciting transformations, and continues to do so, is the sports entertainment industry. Consuming sports is one of the most popular forms of entertainment – from experiencing sports live in-person at a stadium, with friends in a pub, listening on the radio, or watching your favorite team on TV with your kids jumping up and down on the couch, amplifying your own cheers. The experience is not just a stream of audio and visuals, but the overlay of information and emotion that comes with live analysis, real-time data, and concurrent interaction across multiple screens. Not to mention sweating the actual sport experience both live or via instant replays, which creates some of the most thrilling and entertaining moments that we experience as consumers and fans.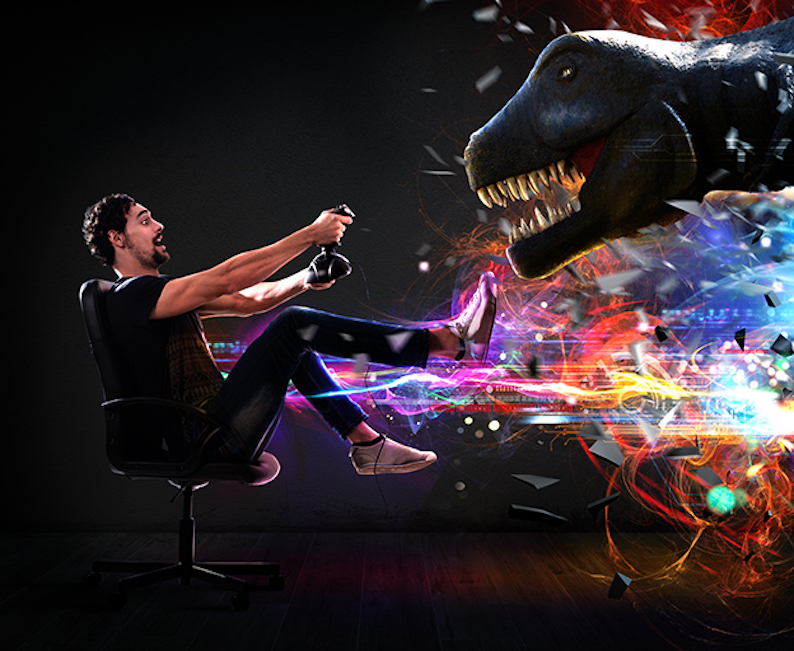 It is the exhilarating connection and unification that sports create which explains why consumption has changed so rapidly, particularly over the last 5-10 years. New technologies, such as virtual reality and immersive 3D video experiences, brands moving into new OTT spaces, greater connectivity, and portability innovations, have truly changed the game. Fans no longer watch sports in a linear way. They are simultaneously checking updates on various games, consuming behind-the-scenes content on athletes they love in order to get a better sense of who they are as individuals, and digesting data, analytics, and statistics to have a greater understanding of what we at DraftKings call "the game inside the game."
This brings me to my main topic: DraftKings and daily manager games, or "daily fantasy sports (DFS)" as they are known in North America. DFS is similar to season-long fantasy sports, where players (the consumer) assemble virtual teams of real players of a professional sport. These teams compete based on the statistical performance of those players in the actual games. DFS is slightly different from traditional season-long fantasy sports, with the key exception being that the entire contest starts and ends in a much shorter time frame. Contests range from a single day to one week depending on the sport, and customers pick a team of players based on a salary cap, and those players earn points based on their actual in-game performance. The great part about DFS is that customers can test their skills and knowledge by playing privately with friends and family or in larger contests with other fans globally. DFS is an approachable and friendly way to digest and deploy your sports knowledge, and provides players and consumers with an added social component to experiencing their favorite athletes and team.
The fantasy sport eco-system
As the leader in DFS, DraftKings has become a key driver behind the digital evolution in sports consumption and is forever changing the way consumers engage with sports. DraftKings has become a catalyst for a new sports entertainment and media industry, one that integrates sports, technology, data, entertainment, and media to increase consumer engagement in professional sports. It does this through powering a transformation in sports with apps, content, data, and a growing community of fans sharing sports experiences daily. Part of what is so great about DraftKings is that while we are disrupting an industry, we have also found that we are lifting other industries and creating additional opportunities for other businesses such as on-air hosts, analytics providers, statisticians, fantasy experts, and an array of media that collect and share player data. There is an entire ecosystem that is built around fantasy football and other sports, creating a holistic sports entertainment experience for fans around the world.

The numbers reinforce this view: Daily fantasy sports players engage with more content (TV, online, in the news) than non-players. According to a recent survey with our DraftKings customers, almost half of our players have started following a new sport since playing our product, and nearly 80% of players have increased their overall sports content consumption. Additionally:

Two-thirds of customers say that they play DFS because it makes watching sports more enjoyable 
60% of DFS customers report watching games involving teams they don't usually follow because they are following their fantasy player
41% of DraftKings' customers report watching more sports-specific TV programs as a result of playing on DraftKing
60% of fantasy sports customers watch more live sports and read more articles about sports since they started playing fantasy contests on DraftKings.

This is important because it means media companies such as NBC, FOX, ESPN, CBS, etc. – both in broadcast and digital – have also seen an increase in their customer engagement because more people are watching more sports, no matter the platform. The same goes for written content; whether it's the sports section in The Wall Street Journal or heading to SportsIllustrated.com to get the latest analysis on recent NFL trades, consumers are looking to learn more about sports, the players, and the leagues.

Fantasy sports driving new broadcasting services
Streaming services and social media are also innovating, joining the elite list of disruptors and evolving due to sports. For example, YouTube has launched a live television service called YouTube TV, which is a subscription-based service which will include more than 40 networks spanning the four major networks – ABC, CBS, NBC, and FOX – and additional cable channels for $35 a month. The service will also include components of live television, with the most notable live feature being sports. The service also includes a cloud-based DVR to let users record video to watch at a later time. Earlier this year, the NFL announced its partnership with Amazon Prime's OTT platform to digitally stream ten Thursday Night Football games and most recently, the NFL announced its partnership with Facebook to distribute game highlights and recaps on the social network. As part of Amazon's live stream, DraftKings has launched "Ask DraftKings," which brings real-time and historical DraftKings' fantasy stats to millions of sports fans' homes through Amazon Alexa's voice service, providing our customers with another way to get real-time updates on their DFS players. 

We expect to see many similarities emerge in Europe and around the world as our business, and our category (with many new competitors) emerges and grows. It's an exciting time for us, and we hope you would consider playing. If you like fantasy football, you'll love DraftKings.

DraftKings and DFS in the US have been at the forefront of these sports consumption innovations for the last five years. Since DraftKings was founded in 2012, the company has experienced rapid growth and scaled its product quickly to serve more than 9 million registered customers in multiple countries, including the U.S., Canada, the U.K., Ireland, Austria, and Germany. DraftKings has raised more than $750 million dollars over the last five years and has been able to attract noteworthy investors such as Major League Baseball (MLB), the National Hockey League (NHL), and Major League Soccer (MLS). The company has also forged official partnerships with prestigious leagues and teams around the world, including Euroleague Basketball, the Canadian Football League, and Premier League legends, Liverpool FC. Over the last five years, some of the biggest names in sports have come to appreciate just how much better daily fantasy sports makes the sports experience – creating a deeper connection for the consumer and more excitement for sports fans to watch, consume, and engage.

Jeffrey Haas is the Chief International Officer of DraftKings.de, the leading Daily Manager Games destination that launched in Germany in February 2016. DraftKings is the fastest-growing company in the industry since its launch in 2012. Haas oversees DraftKings' business expansion into new markets outside the United States and manages the International operations team. Haas is a business development veteran with more than fifteen years' experience opening markets for new gaming products around the world. Before joining DraftKings, he worked in the international gaming industry where he gained his extensive knowledge in international business development, commercial law, regulatory compliance, game design, and public affairs efforts around the world. 


Please note: The opinions expressed in Industry Insights published by dotmagazine are the author's own and do not reflect the view of the publisher, eco – Association of the Internet Industry.