System Integrators as Trusted Advisors for Transformation
February 2022 -

Digital Ecosystem

|

Cloud Computing

|

Digital Transformation
System Integrators as Trusted Advisors for Transformation
Unless systems integrators develop new skills and move up into the cloud, their role as advisors could become obsolete, fears EuroCloud Chair Felix Höger.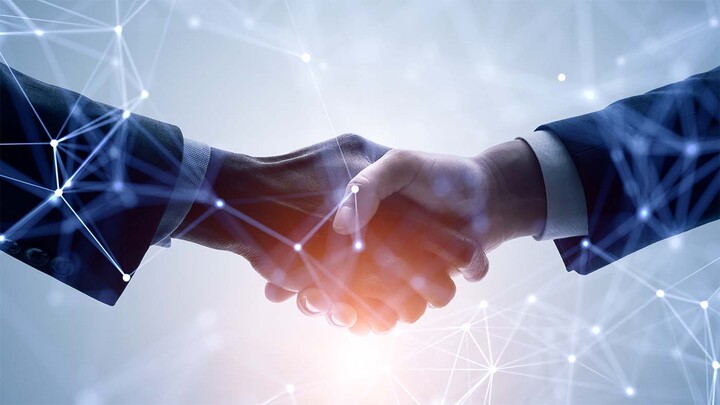 This interview was first published in German in IT-Business (ITB) and is re-published in English with kind permission.
Michael Hase: Increasing cloud usage is reducing the need for local infrastructure at enterprises. What does this mean for system integrators whose business is based on the sale and integration of servers, storage systems, and network equipment?
Felix Höger: For several years now, the public cloud has been undermining the classic system integrator business model. The problem for this channel is that, with the move to the cloud, more than just server locations are changing. For customers, the focus is shifting away from infrastructure and towards sourcing cloud services and digital business processes. However, the channel continues to generate a significant portion of its contribution margins at the lower infrastructure levels. As a result, customers no longer feel understood by their Trusted Advisor. For example, they no longer want to know which storage appliance they should buy. Instead, they're all about moving 300 servers to AWS. Customers want to know: What does it cost? How long does it take? Is Microsoft Azure a better fit? System integrators have to have answers to these questions.
Hase: How will they then generate their income in the future? Where does value creation happen?
Höger: System integrators no longer generate their largest margins on the infrastructure layers. The cloud has made highly efficient commodities out of these layers. That means less reselling but more services that hyperscalers can't or won't provide because they don't scale as well as their platform services. These can be managed services or knowledge-based services such as process, innovation, change consulting as well as software development. They all address the new needs of IT customers. Companies no longer ask system integrators how they should run their business IT, but how they can best use the technology. An important field of activity is the multicloud: Sourcing and managing multiple cloud platforms is almost impossible for mid-sized customers to do on their own. This creates a new role for the channel: Providing experts and services for consulting, integration and management. System integrators will generate most of their added value on the technology stack of the hyperscalers.
Hase: Many of them are still stuck in old business models. However, the cloud requires a different set of skills. Which ones are particularly important?
Höger: The great strength of system integrators is their customer relationships, which they must now develop further in the cloud era. SMEs will continue to need a trusted advisor for the transformation of their business in the future. The channel is the obvious partner here. This does not mean that system integrators have to master all the details of the major cloud platforms. They can expand their technical expertise via networks, for example in partnerships with cloud native specialists. System integrators do, however, have to build up in-depth knowledge in other fields; in industries and business processes. In the end, digital transformation is about creating value from data. If you want to help customers effectively, you have to be familiar with their specific processes and business models. This is definitely new for the channel.
Hase: How should system integrators approach their own transformation? Is a hard cut necessary or is an evolutionary development of know-how and skills more advisable?
Höger: Such skills cannot be bought in the short term. System integrators have to take entrepreneurial risks if they want to remain relevant in the cloud era. There's no shortcut for that. Making a hard cut today to launch as a cloud-born company tomorrow is completely unrealistic – also from a financial perspective. First of all, system integrators have to invest in new experts, competencies, processes and services. Especially with managed services, liquidity flows in over a longer contract term. So the investment only pays off in the long haul. At the same time, the relocation of resources reduces sales in the core business. This means that system integrators will have to allow for a lean period of at least three to five years for the transformation of their business. What matters is that they embrace the change. If you wait too long, you could end up obsolete as a Trusted Advisor.
Hase: The EuroCloud association recently launched the Channel2Cloud initiative to support system integrators in this transformation. What do you want to achieve with this?
Höger: Just like its customers, the channel is struggling with the disruption of the business model. Here, too, SME suppliers are under particular pressure. That's why we want to support small and medium-sized system integrators, in particular, with Channel2Cloud. As the association of the German cloud industry, we offer a provider-neutral forum for this, in which providers can work together in a pre-competitive manner. Here they benefit from experience within the industry and can organize themselves as a community. Our initiative is affiliated with eco – Association of the Internet Industry, through which we can also address the common interests of our members with contacts in politics and regulation. We have already had a lot of good experiences with this approach. Examples include EuroCloud Native and the Alliance for the Strengthening Digital Infrastructures in Germany.
Felix Höger is one of the industries well-known pioneers and leaders of cloud computing in Germany. In 1995, he founded the Internet Service Provider NDH, which he merged with the software manufacturer PIRONET in 2000 to become today's CANCOM PIRONET, and which he then further developed into a major German cloud provider. Following this, Felix Höger was responsible as COO/CTO at QSC AG for the realignment and further development of the corporate group into a modern cloud service provider and for the operation of its entire ICT and cloud portfolio, a role he continued until 31 December 2017. Today, as a consulting partner, supervisory/advisory board member, and investor, Felix Höger supports in particular small and medium-sized enterprises in a diverse array of digital projects and investments – with such support spanning the design of business models through to successful establishment on the market.
In his functions as Chair of the Supervisory Board of DE-CIX Group AG and member of the management boards of both eco – Association of the Internet Industry and Eurocloud Deutschland, Felix Höger is closely affiliated with both the key players and the ongoing developments in the technology industry as a promoter and lobbyist.
Michael Hase, chief reporter at IT-BUSINESS, has been reporting on the IT industry from various angles since 1999. He worked as an editor for various trade magazines and joined Vogel IT-Medien in 2011. His focus is on the IT channel with all its facets.
Please note: The opinions expressed in Industry Insights published by dotmagazine are the author's own and do not reflect the view of the publisher, eco – Association of the Internet Industry.