EuroCloud Launches Channel2Cloud Initiative for System Integrators
February 2022 -

Cloud Computing

|

Digital Transformation
EuroCloud Launches Channel2Cloud Initiative for System Integrators
In an interview led by Regina Böckle, EuroCloud explains how Channel2Cloud can alleviate SME system integrators' risk of missing out on customers' move to the cloud.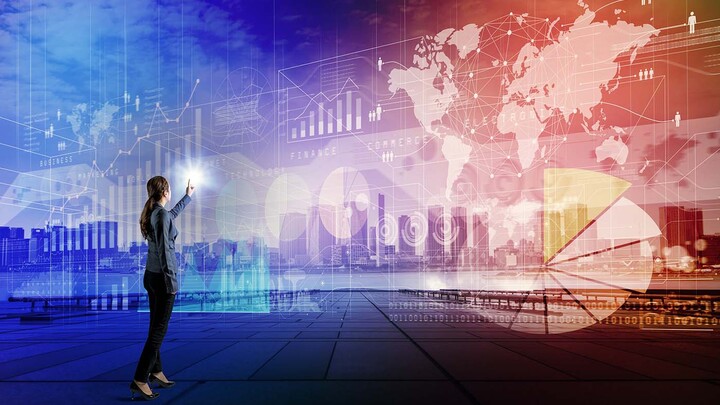 System integrators from the SME sector are at risk of missing out on their customers' move to the cloud. The EuroCloud Board Members Bernd Krakau and Felix Höger explain in an interview how they are supporting system integrators in the transformation of their business with their Channel2Cloud initiative.
Regina Böckle: More than 90 percent of companies in Germany already use Cloud Services, and almost two-thirds of companies that carry out a cloud migration outsource all or part of the associated tasks to external service providers. But only 59 percent of system integrators offer their own Cloud Services. This is shown by the latest German studies from IDG Research. As a result, 41 percent of system integrators are at risk of losing business. With the "Channel2Cloud" initiative, EuroCloud now wants to support SMEs system integrators in switching to cloud-based business models. Where are you starting from exactly?
Felix Höger: System integrators have always been the backbone of IT supply for SMEs. But in the digitalization era, they are struggling with the transformation just as much as their customers. The public cloud is leaving the channel less and less room for its traditional core business, namely the local IT equipment on the customer's premises. In less than a decade, more than a third of IT demand has shifted from traditional retail, licensing & project business to the cloud economy.
Böckle: Your initiative is addressing small and medium-sized system integrators in particular. Why are they finding it so difficult to adapt to the cloud economy?
Bernd Krakau: It's because disruption is hitting their business model the hardest. They still do the bulk of their business at the lower infrastructure levels, i.e., with the sale of server hardware, storage systems, or network equipment, and with the integration of the systems at the customer's site. But in the public cloud, the "metal" value creation stage has been completely eliminated.
Böckle: The small companies in particular are masters of the niche. What's the situation with the remaining IT on premises, with all of its legacy infrastructures?
Höger: The hyperscalers will also dominate this backwater zone with their technology and incorporate it into their ecosystem. Of course, the fact that companies are shifting their legacy to private clouds has not gone unnoticed by the platform operators. Meaning that they've adapted their strategy. With Amazon's Outputs or Microsoft's Azure Stack, they pack their public cloud technology into appliances and offer them as complete equipment for the private cloud. Customers benefit from an integrated and scalable solution.
Böckle: What does that mean for the channel?
Höger: In the long term, value will be created primarily on the technology stack of the hyperscalers. All traditional IT and telecommunications business models are being put to the test. The pressure for transformation is completely reshaping the market – and in response to Covid-19, at top speed!
Böckle: What would classic system integrator customers like to have?
Krakau: Services from the cloud are not only reducing the demand for local IT equipment; they are also shaping a new expectation among customers. Instead of buying technology and setting it up at their own locations, companies want to rent IT as a service from their system integrators. The future, especially for small and medium-sized system integrators, lies in setting up divisions for Managed and Cloud Services – above all on the cloud infrastructure of the hyperscalers. This offers new business opportunities for the channel. But there is a price to pay.
Böckle: What's making the transition so challenging?
Krakau: The system integrator has to create the conditions for the new field of business. That requires initial investment in new skills, processes, products, and personnel. For quite some time, this costs money before it brings any in. But it's not only the investments which are a challenge – the business model in itself also requires a rethink:
In contrast to the retail and project business, there is no immediate liquidity inflow for Managed and Cloud Services. Instead, it is distributed over the agreed contract period of two to three years. It therefore takes some time for growth in new business to pay off sufficiently. Together, start-up investments and a gradual growth in new business alongside a retreat of old business result in a declining cash flow in the first two to five years.
Böckle: What are the benefits of the Managed Service business?
Krakau: With the new value proposition, the lion's share of the value creation occurs for the first time with the system integrators themselves – in stark contrast to the retail business, where the manufacturers create the actual value. And that pays off: The conventional retail business with hardware and software usually generates single-digit margins between 5 and 10 percent. In a mature business model for Managed Services, on the other hand, a system integrator can double, or in the best case even quadruple or quintuple its contribution margin. Multi-year contract terms further solidify the groundwork. Ultimately, this also increases the company's value and, with this, its sales value. This means that system integrator entrepreneurs have fundamental decisions to make.
Böckle: What kind of decisions?
Höger: At the moment, many system integrators are facing a generational change. Their founders started in the 1990s. Now the cloud is forcing them to transform their companies sooner rather than later. Do I want to take another risk in my early 60s and adjust to the transformation or sell out to one of the big system integrator corporations?
Böckle: What do you recommend to entrepreneurs that are confronted with this situation?
Höger: There is a business alternative to going alone in selling or restructuring. In the latter instance, there is a danger that entrepreneurs will continue as before and only invest very opportunistically in the development of Managed Services. But this does not lead to transformation; instead, money is thrown away. Selling has the disadvantage that they will miss out on the high growth opportunities of Managed Services.
Böckle: But from where should SME service providers source the necessary capital for transformation?
Höger: By joining forces with other system integrator entrepreneurs and, in so doing, using the financial leverage of an investor. This gives them the ability to scale their business to a new level. This is crucial for Managed Services. Because this is where the business of standardization and economies of scale lie.
Böckle: Are you talking about Buy&Build platforms?
Höger: That's right. A Buy&Build platform brings several providers into a consortium to allow faster growth on the strength of pooled resources and power. However, the driving force behind the platform is not a single service provider buying up competitors, but a holding company. For system integrator entrepreneurs, this means the following: they sell their shares to the investor and partially reinvest them in the new company. In this way they put part of their life's work behind the firewall and use another part for future growth. In so doing, a new middle tier for the industry that produces modern Managed and Cloud Services for the SME economy is created.
Böckle: At EuroCloud, how do you want to support system integrators in making these decisions?
Krakau: Through exchange of experience, contacts, and expertise. The German EuroCloud community offers like-minded people, expertise, and best practices for the transition from classic licensing and retail business to Managed and Cloud Services.
We want to create a platform where system integrators can exchange experiences and ideas and network with relevant players. In addition to the large hyperscalers, this also includes specialist partners such as cloud native companies, who are also coming together in a EuroCloud initiative of the same name. We want to support system integrators in maintaining and developing their role as the most important digitalizer of SMEs.
Böckle: Who can participate in Channel2Cloud?
Krakau: All system integrators, solution providers, and IT integrators can get involved. The focus of our German Channel2Cloud initiative is primarily on SMEs system integrators with an annual turnover of up to about 100 million Euro. We have created Channel2Cloud especially to serve their interests.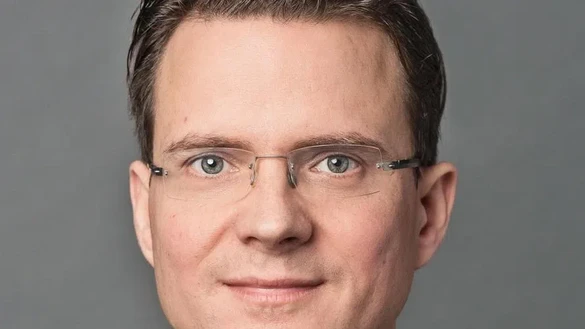 Felix Höger
Board Member of eco Association & EuroCloud Deutschland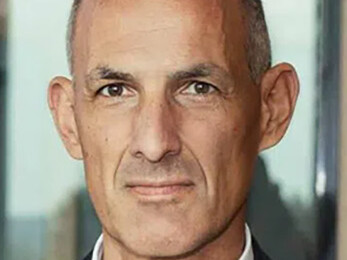 Bernd Krakau
Board Member of EuroCloud Deutschland
Regina Böckle sifts through the market for topics that are relevant for system integrators and service providers – or could become so – and develops suitable event formats.
Please note: The opinions expressed in Industry Insights published by dotmagazine are the author's own and do not reflect the view of the publisher, eco – Association of the Internet Industry.