Remote Work Spells Opportunity for Service Providers
October 2021 -

Company Security

|

New Work
Remote Work Spells Opportunity for Service Providers
Attackers are skilled at adapting exploits to new situations – new security services are needed to protect businesses, explains Gerald Rubant from Akamai.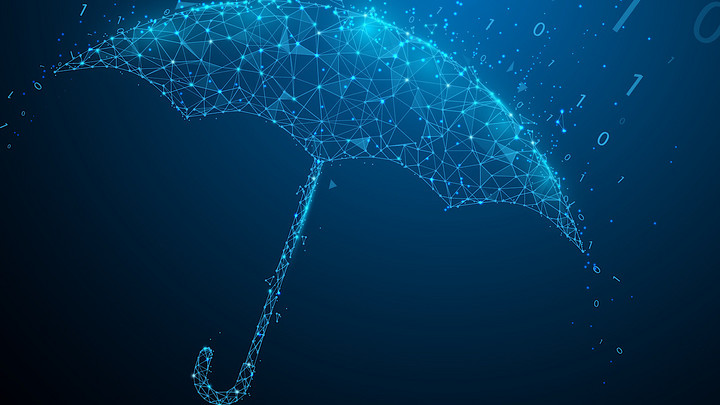 Remote work or "office anywhere" accelerated dramatically when work from home became a requirement rather than a luxury in 2020. Now it's starting to become mainstream, as employers recognize that they can equip employees with modern office tools to help ensure productivity while improving job satisfaction.
For businesses, remote work turns network access upside down – as more users connect to the applications and other resources they need to do their jobs from outside their place of work rather than from inside. Most businesses haven't designed their security defenses with a model where the majority of workers are remote all or most of the time.
Remote work environments can create even more exposure because home workspaces (or desks squeezed into any space that's available), or workers "on the go" using mobile devices, differ from work in traditional offices in many ways. Workers may be more distracted or stressed while they multitask in uncomfortable, noisy, or unfamiliar settings. Attackers have become skilled at adapting their exploits to take advantage of these changing circumstances, and businesses need to update their security strategies to deter them. This creates opportunities for ISPs and MNOs.
Secure broadband connections to protect work from home
Large segments of workers at businesses of all sizes across most industries have settled into routines at home – executing projects and video calls with their PCs. Fixed broadband ISPs are well positioned to protect residential connections: They can use the power of their networks to deliver secure Internet access at scale. They already have trusted subscriber relationships, as well as security and operational expertise.
Cloud-based security solutions, built around DNS-centric technologies, can greatly simplify integration with operational systems, allowing even millions of customers to be onboarded quickly and protected everywhere a provider network reaches. ISPs can provide a foundational level of protection in a feature-rich, low-touch solution at a palatable price point.
Subscribers can get immediate access to defenses against phishing, bots, and malware that "just work" without any software or hardware installation. And all of the consumer – and now business – devices that are found in today's homes can be covered automatically. Real-time threat intelligence updates can ensure that even fast-changing threats can be deterred before they hit residential connections.
Secure cellular connections to protect work from anywhere
Smartphones are a crucial enabler of digital business, and new applications that become possible with the performance, latency, and edge infrastructure advantages of 5G will add layers of richness to the user experience to improve productivity and satisfaction. This means business use cases for smartphones are likely to increase rapidly to enable and accelerate the trend toward digitalization.
MNOs can also offer secure Internet access for mobile devices of all types (anything SIM-based: 3G, 4G, or 5G) by enabling private network slices with embedded security protections. Slices can be scaled up to massive user bases and down to a "branch of one" to support any business requirement.
Businesses can provision their devices on demand, through a self-service portal. Integration with mobile device management (MDM) or universal endpoint management (UEM) simplifies deployment and ensures consistency with corporate policies. Optional content filters can be built in to help managers ensure productivity while employees use corporate-controlled devices. Detailed business intelligence and control over the entire cellular estate also becomes possible. All this supports efforts to realize the secure office anywhere.
Security services allow ISPs and MNOs to demonstrate a commitment to protecting their customers at a time when everyone is challenged and stressed. Akamai has service-enabling solutions for ISPs and MNOs purpose-built for residential, small and midsize business (SMB), and enterprise markets. Feature packs enable service tiers to maximize segment reach and drive toward higher ARPUs.
Akamai's carrier division is already heavily engaged with ISPs and MNOs worldwide with more than 120 providers in more than 50 countries across every region deploying Akamai technologies. We're ready to work with our provider partners to make businesses more secure and productive.
Gerald Rubant has been in the industry for 22 years and had several sales leadership roles before he joined Akamai last year. Gerald runs the Northern European Carriers with his team and works from Germany.

Please note: The opinions expressed in Industry Insights published by dotmagazine are the author's own and do not reflect the view of the publisher, eco – Association of the Internet Industry.