More Robust in Business: How SMEs can Increase Digital Resilience Cloud-Natively
October 2021 -

Cloud Computing

|

Cloud Native

|

Digital Resilience
More Robust in Business: How SMEs can Increase Digital Resilience Cloud-Natively
Nils Klute from EuroCloud looks at how companies deal with unpredictable events more agilely and secure business operations on the strength of cloud native.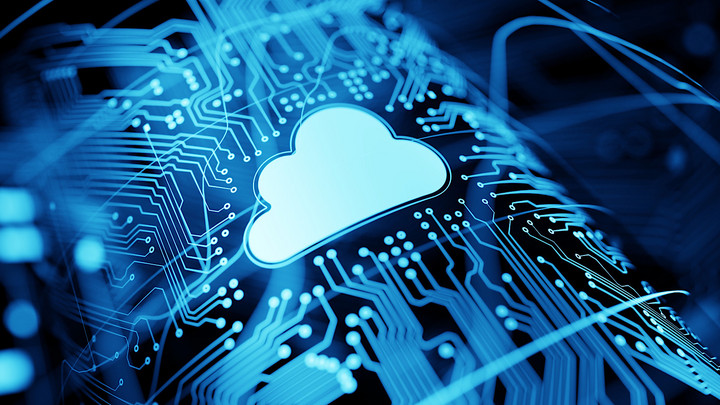 Cloud native software makes SMEs more resilient. "But companies are only slowly coming to realize this," says Maurice Kemmann of Cloud Mates. "Those who only react in times of crisis react too late," says Igor Lankin of inovex. How companies deal with unpredictable events more agilely and secure business operations on the strength of cloud native.
Igor Lankin,
Head of Cloud Development at inovex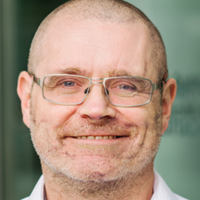 Maurice Kemmann,
Founder and Managing Director of Cloud Mates GmbH
In the past 18 months, people and companies have learned how quickly the world can change. According to the German Digitalization Index for SMEs, in the course of the Covid crisis, almost every second company has adjusted its business models, products, and services. What has been called for is creativity – and digital solutions. Take working from home, for example: of the over 2,000 SMEs surveyed in Germany by Techconsult on behalf of Telekom, 74 percent offered work from home. This is a measure that every second company (55 percent) has newly introduced or further rolled out in response to the crisis. And it's also a solution that, according to a current joint survey – conducted by the German ICT & Media Institute, the Fraunhofer Institute for Applied Information Technology FIT, the deutsche ict+ medienakademie and TÜV Rheinland Consulting – is a first step towards preparing for future challenges: Those who digitalize boost their resilience.
Cloud native software makes SMEs more resilient
As contacts have to be reduced and meet-ups avoided, how can companies continue to work productively? Digital resilience starts where companies can allow their employees to work from home, and finishes where complete IT systems have to prove their robustness and resilience – for example, when hardware fails, software crashes, networks go down, cyber hazards strike, or natural disasters throw the business world off course. "Cloud native applications make IT landscapes more resilient," says Igor Lankin, Head of Cloud Development at inovex. "But companies are only slowly coming to realize this," says Maurice Kemmann, Founder and Managing Director at Cloud Mates. Both of these cloud native providers specialize in boosting the digital resilience of companies via the public cloud. And both providers are involved in EuroCloud Native (ECN), the cloud initiative of EuroCloud Deutschland, which aims to raise awareness among SMEs of the opportunities offered by the cloud.
Recognizing cloud opportunities: More to do with strategy than technology
File services, virtual machines, or storage space: "Today, the cloud is about much more than that," says Kemmann: "But users are often not fully aware of its technological possibilities." The same applies to the business model potential. Kemmann: "Cloud has more to do with strategy than technology." What matters is that "those who combine business know-how with cloud native expertise also make their business model more resilient," says Lankin. Although public cloud software can be closely tied to value-creation processes, it does not become rigid as a result, but remains fully flexible.
The Covid-19 pandemic is a case in point: where value chains break down and logistics networks falter, cloud native can scale the IT. This saves resources and costs and keeps the business up and running. "Many companies are still seeing things from the perspective of an on-premises world," says Kemmann. "And by all means, it doesn't need cloud per se to make applications robust and resilient." "But today's business world is connected," says Lankin. In the same way as goods, raw materials, and commodities need to be moved, packets of information now flow into cloud-based data marketplaces, IoT platforms, and ERP systems. "Anyone who just needs software for themselves can write it in the server room in a way that is robust," says Lankin. "If companies intertwine and interlink their processes, information, and networks in the cloud in order to create digital value, then an application already needs to be robust enough to enable that in the first place." Cloud native software is the solution.
Cloud native architecture intelligently deflects outages
Whether it's computing resources, storage space or networks – the public cloud not only offers users the infrastructure they need for their business models, but also provides all the technologies needed to implement robust, resilient, and resistant applications. For example, automation: "In cloud native environments, all processes can be implemented in code and thus appropriately secured, repeated as often as desired, and smartly controlled," says Kemmann. Lankin: "Many redundant individual cloud native applications together form a whole, one that organizes itself and adapts intelligently." Features like this allow the apps to scale on an automated basis; for example, to absorb peak loads in e-commerce or to deflect outages. In such an architecture, the software units are composed of virtual containers and microservices. Loosely coupled, they remain connected via programming interfaces. The advantage: "If individual elements fail, the entire system continues to function," says Lankin.
When it comes to automating applications so that IT resources adapt independently and intelligently: "Maintaining, operating, and implementing something like this in your own data center would simply be uneconomical," says Kemmann. "The same applies to infrastructure, tools, and services provided by the public cloud to ward off cyber threats," adds Lankin. Artificial intelligence (AI) monitoring systems monitor how applications behave and data flows through networks, report suspect events, and defend against attacks. Kemmann: "Protection makes software resilient."
Interlinking cloud native technology with business logic
If companies want to transfer the possibilities of agile cloud infrastructures into technologically resilient systems, it makes sense to shed the old system: Simply hoisting existing legacy applications into the public cloud or packaging them in containers is not enough. "Instead, applications need to be implemented via cloud native technologies and interlinked with the business logic," says Lankin. "That's the only way applications will fully exploit their capabilities in responding optimally to unforeseen events." An example here is elastic and serverless computing functions: Smoothly and cost-optimized, cloud-native apps deliver resources in real time.
Analyzing risks and devising a resilience strategy
Identify core processes, ascertain crisis scenarios, and categorize IT components: "If you want to become more digitally resilient, you should proceed in a thought-through manner," says Kemmann: "A risk analysis forms the basis for your own resilience strategy." According to Lankin: "Then it comes down to the areas in which companies want to become more resilient. Companies can become more resilient technologically or with a view to the market and competition." In the end, digital resilience is also a question of cost: companies that are just transforming to the cloud have initially to bear high expenses. For those who have been working in the public cloud for some time, it's a different scenario. Kemmann: "Companies need to evaluate their investment in the long term and their costs as a risk factor."
Cloud native providers paving the way to improved resilience
What can help users? "To stop seeing IT as a necessary evil and capex burden, but to recognize it as a great opportunity for new business models and a potential source of massive growth," says Dr. Nils Kaufmann, Head of EuroCloud Native. "Hyperscaler infrastructures thrive on intelligent automation and experts with know-how." Cloud native providers, such as those who have joined forces in EuroCloud Deutschland's Cloud Native initiative, are also paving the way for SMEs to achieve greater digital resilience. "The Covid-19 pandemic has shown that SMEs are now thinking differently," says Kemmann. "It's not just the working from home scenario which makes companies realize the advantages of cloud infrastructures over heterogeneous IT landscapes." "It's true that it's only people and not IT systems who can solve crises," says Lankin: "But those who only react in times of crisis react too late."
According to the German Digitalization Index, companies that are already more digitalized are weathering the crisis better. Of the ten percent of companies with the highest level of digitalization, three out of four (77 percent) confirm that digital solutions have enabled them to respond quickly and flexibly to the crisis. Of the remaining companies, only 36 percent describe a comparable outcome.
Nils Klute is IT Editor and Project Manager Communication Cloud Services at EuroCloud Germany. He is responsible for content marketing activities on topics such as GAIA-X and AI, supports initiatives such as Service-Meister, EuroCloud Native or systems integrators on their cloud journey. Prior to his start at eco in 2018, Nils worked as a corporate journalist for IT corporations (like SAP, T-Systems, and QSC at Cologne-based communication agency Palmer Hargreaves) and previously held public relations positions at market and economic research institutions.