The Greenest Registry in Europe
September 2021 -

Sustainability

|

Domains
The Greenest Registry in Europe
You don't think you can make a difference? Giovanni Seppia from EURid demonstrates how every step counts when it comes to corporate sustainability.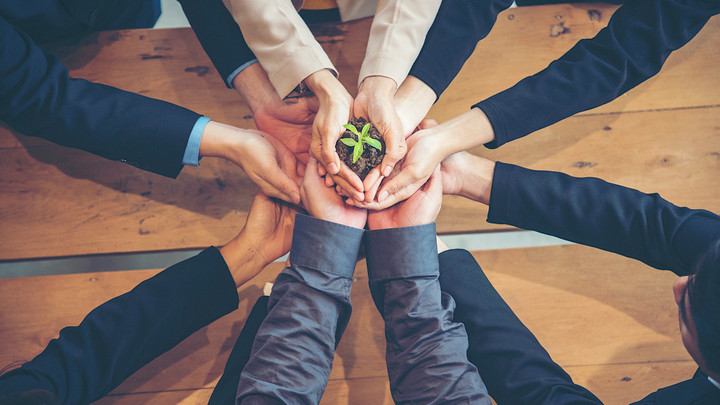 Can a registry of a top-level domain be a green company? What is the cost of regularly offsetting CO2 emissions? EURid may just be a small piece of the overall Internet ecosystem, but the actions of any player within the biggest communication tool that was ever developed can still make a difference. We firmly believe that Internet companies must become greener and compensate their CO2 emissions.
EURid, the European Registry of Internet Domain Names, manages the .eu TLD and its variants in other scripts under a service concession contract with the European Commission. Over a decade ago, several actions were already in place to reduce the environmental impact of our activities. We decided this effort was not enough and we wanted to have green objectives to be assessed on a regular basis to stimulate us – and our industry peers – to make the world a better place for future generations.
Therefore, in 2010-2011 we designed an environmental policy to support the objective of continuing past efforts and improving our own environmental performance through a set of measures, which have since been included in our Environmental Declaration as part of the Eco-Management and Audit Scheme (EMAS) to which we registered. The Scheme is a premium management instrument developed by the European Commission for companies and other organisations to evaluate, report, and improve their environmental performance. EMAS is open to every type of organisation eager to improve its environmental performance. It spans all economic and service sectors and is applicable worldwide.
Over the years, we have been working to adopt energy and water saving measures at our headquarters; to implement a plan for the introduction of greener corporate cars; to reduce waste and carefully manage its disposal, based on the principle of 'reduce, reuse and recycle'; to use products and materials (such as paper) efficiently; to select day-to-day items which cause minimal environmental impact in the extraction or sourcing of materials, their manufacture, use, and disposal; to always opt for green suppliers and have a procurement process that takes into account the green element when making the final choice among various offers; to always compensate our intercontinental flights when we travel to international meetings; to assess the CO2 emissions and offset them on a yearly basis; to enforce environmentally responsible criteria when organising events as defined by the United Nations Environment Programme (UNEP) meeting guide, and to regularly recycle leftover event merchandise.
While these efforts have been sustained, we believe there is still more we can do to reduce our environmental impact. That is why we have developed a communication strategy regarding our environmental goals, to inform internal and external stakeholders alike. Also, we have proactively participated in a recent CO2 offsetting best practice sharing that CENTR, the Council of European National Top-Level Domain Registries organisation, and DNSBE, the registry manager of the .be top-level domain, started among European registries. We are committed to setting yearly targets in order to make our activities greener in the short, medium, and long term.
Thanks to the objectives we set within the EMAS framework, we have been fortunate to engage with incredibly special organisations and projects. For example, one partnership with Borseggi, an Italian tailoring company based in the Milan-Opera prison, which has for years been helping EURid to recycle unused materials from events and exhibitions. In 2015 we delivered hundreds of t-shirts that were excess in our offices. In few days, they came back to us with the bright idea of producing a collection of colourful shopping bags from the t-shirts. Recently, when we moved our headquarters to new premises, we found fabric from giant billboards from the time we hosted the ICANN meeting in Brussels. It was a new challenge for Borseggi and again they succeeded in giving a second life to items which most companies would simply throw away. Thanks to this eco-friendly partnership with Borseggi, we were and are able to recycle our surplus materials.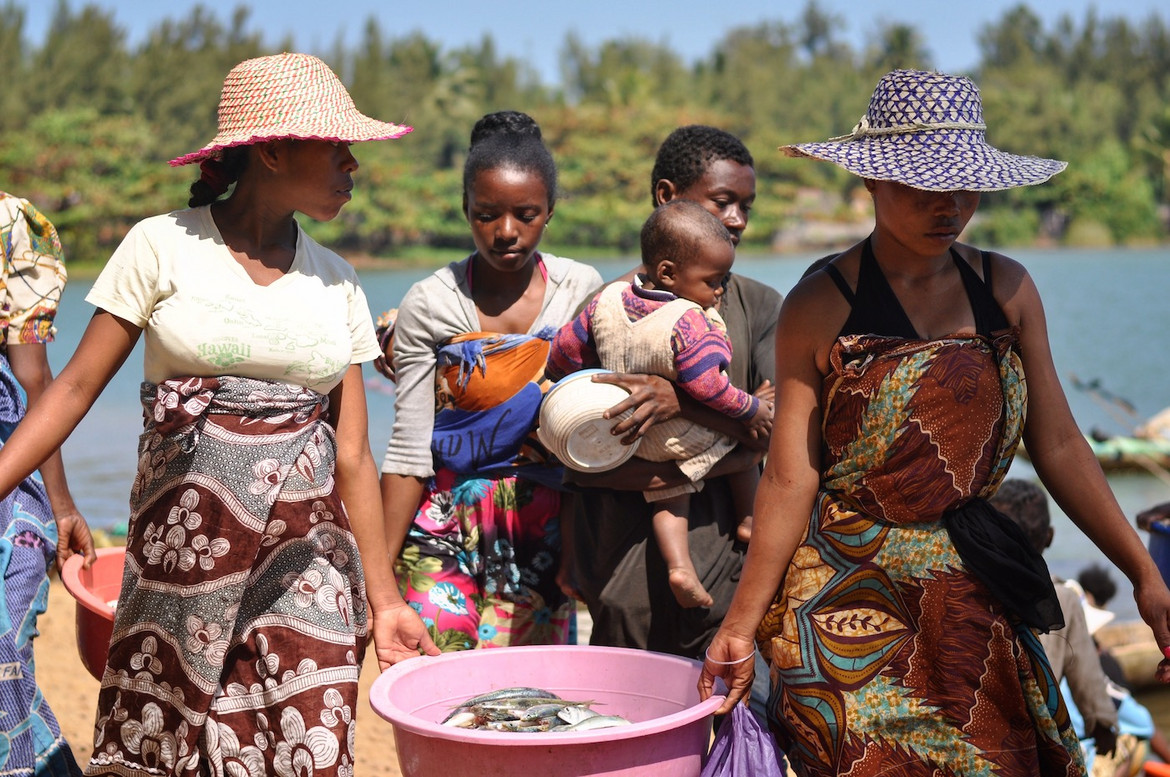 Another example of our green efforts is the "Water is Life" project. This project supports our plans to compensate our CO2 emissions. It is aimed at the construction and safety of a network of wells in Tulear, one of the poorest cities of Madagascar. In many areas, families do not have direct access to drinking water and are forced to face long daily trips to reach water sources in semi-desert areas. Many health problems are related to this unsafe water, such as high incidences of diarrhea, intestinal infections, and parasites.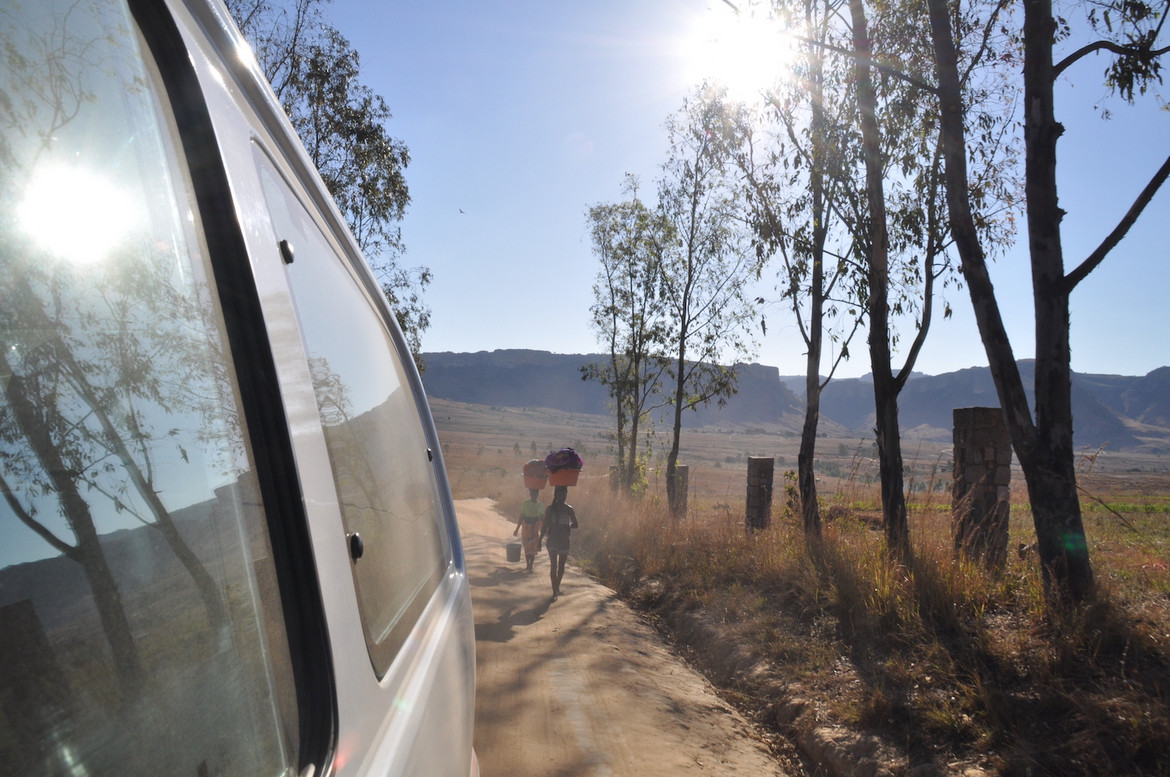 The project's construction of the drinking water systems began in August 2018, and to date, over 3,000 people have been given access to drinking water thanks to the project activities. To guarantee the quality of the water supplied three times a month, targeted maintenance and thorough cleaning of the technologies are carried out. Among the main objectives of the project are introducing local populations to correct and safe water resource management, developing a new awareness regarding hygiene, and thus contributing to sustainable development.
These actions, as well as those developed by some of our industry peers, are one small step towards making the domain name industry more environmentally friendly and more involved in concrete initiatives to make this world a healthier planet.
To know more about EURid going green, visit eurid.eu/en/welcome-to-eurid/going-green/.
Giovanni Seppia has been the External Relations Manager at EURid since 2007. In this function, he coordinates a team of 20 people from all over Europe who are in charge of EURid relations with registrars and registrants, communications, marketing, contractual compliance, international relations and relations with the European institutions. He previously worked as ICANN's European Regional Liaison. Prior to that, he was the General Manager at CENTR.
Please note: The opinions expressed in Industry Insights published by dotmagazine are the author's own and do not reflect the view of the publisher, eco – Association of the Internet Industry.