The Importance of a Domain Name and a Trademark to Protect your European Brand
November 2020 -

Domains

|

Branding

|

Women in Tech
The Importance of a Domain Name and a Trademark to Protect your European Brand
When creating a new company and brand, Reelika Kirna from EURid vzw, and Inge Buffolo from EUIPO, advise securing the most applicable domain name for your brand and protecting it with a trademark.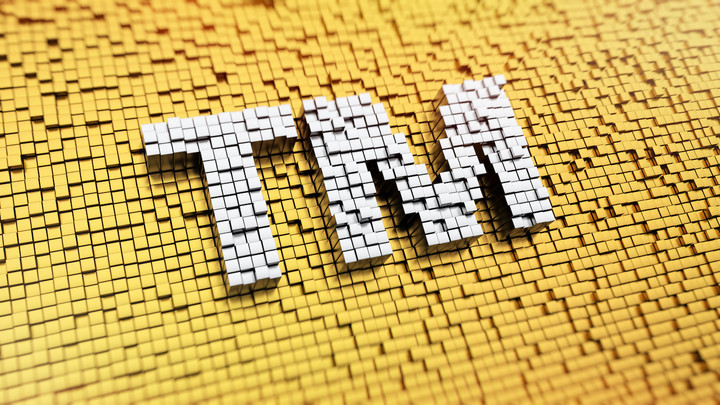 Creating a new company and brand takes a lot of time and energy, so it is only natural to forget important details along the way. Before you get caught up in color schemes, flash animation, and font styles, it is crucial to consider this: secure the most applicable domain name for your brand and protect it with a trademark.
In this article, we point out why choosing a .eu extension is the key for any European business and how to best protect the brand behind the name.
EURid, the domain name registry for the .eu, .ею and .ευ top-level domains and the European Union Intellectual Property Office (EUIPO), have recently intensified their collaboration to assist trademark and domain name applicants and owners, particularly small and medium enterprises (SMEs).
A word of caution: trademark filing is public and malicious parties sometimes check registers and register, in bad faith, domain names for newly-filed trademarks. This practice is called cybersquatting. Registering your trademark and domain name in parallel can be the solution.
Together, EURid and the EUIPO offer support to EU businesses – especially start-ups – to obtain trademark and domain name protection so that they can secure their brands from the very beginning of their business journey. For example, EU trademark applicants are advised whether their trademark is available as a .eu domain name at the end of the online application process at EUIPO. In addition, applicants and holders can also set up alerts to be informed once a .eu domain name that matches their trademark is registered.
What to think about before registering a domain name or a trademark
Marketing experts and graphic designers will tell you what a brand name should look like: eye-catching, consistent, adaptable to different media and markets, easily recognizable, and pronounceable in several languages. In the digital marketplace, a corresponding URL reflecting the brand name can go a long way towards making a product more visible on the Internet.
When choosing a domain name, consider which extension will give the business a flying start and support future growth. For example, .eu is a trustworthy extension with a clear European identity – over 500 million people in 31 countries will know that you are interested in doing business with them. Search engines find .eu addresses easily, and the possibility that you get the name you wish is much higher than with some other well-known extensions like .com or .net.
You might even consider registering more than one domain name: one for your brand and another for your product, for example. Point the various domain names to different pages on your main website to help with your search engine ranking.
At any time, you are only a few clicks away from powering your online future with a .eu domain name.
Why apply for a trademark?
As customers, all our purchasing decisions are influenced by the reputation that brands convey. Therefore, as an owner of a business, it is important to remember that your brand must be protected, even though it is not required by law.
The first reason for registering is to ensure that nobody else can use your brand for the same or similar products or services without your consent.
Including information about IP assets, such as trademarks, patents, or copyrights in your business plans, will increase the possibility of securing finance.
Thirdly, the more your business grows, the more valuable your brand becomes. By conducting a financial valuation of your brand, you can, for example, obtain a bank loan using it as a guarantee, or even sell or license your brand in exchange for periodic payments known as royalties.
For what goods and services is the trademark used?
Trademarks must always be tied to particular products or services. For example, if a company sells clothing, this product must be specified in the application process. This determines the scope of protection of your trademark and allows for the coexistence of similar trademarks registered for products which are not similar to your own. When selecting the list of goods or services for your trademark, think carefully about what you choose, and get the balance right. You need to consider what your company sells now and what you are likely to sell in the near future. You can use the EUIPO's 'Goods and services builder', a tool to prepare the list before applying, or TMclass, which will allow you to create lists, export them to your application, download them for future use, and even translate them into all EU languages.
Make sure to check that your trademark is available
If someone else has already registered your trademark for the same or similar products or services, then it is unfortunately not available.
The EUIPO offers a free trademark database, TMview, which enables you to search for similar trademarks before applying for your own. The TMview database contains information from over 70 intellectual property offices worldwide, including all EU national and regional offices, providing access to over 50 million trademarks online.
You should be proactive and search for trademarks that could conflict with yours. It costs nothing to search, and the information you find is crucial for your application. If someone already owns a similar trademark, they may wish to oppose your application and you could lose your trademark, as well as valuable time and money.
As a trademark owner, it is your responsibility to oppose others trying to register an identical or similar trademark. If you require legal advice on such matters or on any intellectual property question, you can apply for a free one-to-one consultation here in the Ideas Powered for Business hub, recently launched by EUIPO for SMEs EU-wide.
Whatever goals you have for your brand – local or international – always take pride in your European cultural identity. In choosing a .eu extension, you choose a safe, reliable, and trustworthy European identity, and with EUIPO you will securely protect your brand with a European trademark.
Reelika Kirna has a background in Customer Relations and Marketing and has worked for EURid, the registry of .eu TLD, for over 12 years. She is currently responsible for communications and social media in the organization.
Inge Buffolo, telecommunications engineer from Germany, is the Director of Customer Department at EUIPO. Her current focus is to develop and implement the policies, services, and processes aimed at improving customer experience, and to promote a culture of customer service excellence within the Office, thus aligning EUIPO's systems and processes with customer needs. In addition, Inge leads the SME Programme, a key project under EUIPO's Strategic Plan 2025, which aims to assist small and medium enterprises to get the most out of their IP.
Please note: The opinions expressed in Industry Insights published by dotmagazine are the author's own and do not reflect the view of the publisher, eco – Association of the Internet Industry.