Boost Your Brand and Raise the Bar for Fraud – the Benefits of a dotBRAND
November 2020 -

Domains

|

Branding
Boost Your Brand and Raise the Bar for Fraud – the Benefits of a dotBRAND
Martin Kuechenthal from LEMARIT explains how your own brand as a top-level domain prevents fraud and increases brand awareness.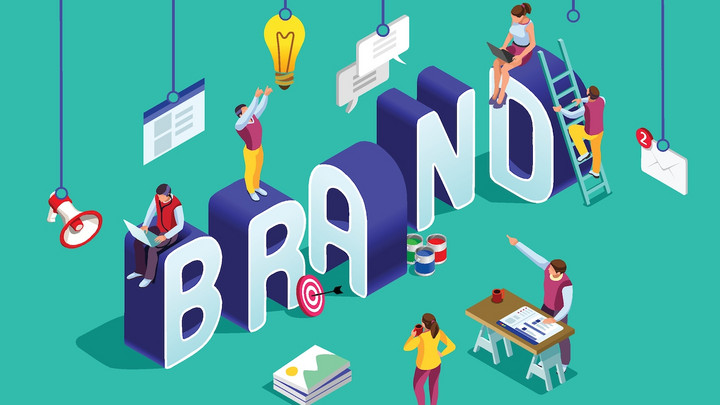 dotmagazine: Martin, you have been in the domain industry for many years. What do you see as the importance of online brand protection?
Martin Kuechenthal: We really appreciate that you are putting the spotlight on brand protection, as we see continuously rising cases of fraud. Certainly, there has been an increase within the last months – due to Corona – but actually, it is an ongoing issue. At LEMARIT, our daily business is based on four pillars: Corporate Domain Management, Digital Brand Protection, dotBRAND Services, and Digital Security – which means that we see the problem of fraud regularly, and support our clients in protecting themselves more effectively.
dot: And these fraud cases affect more and more companies. What is your advice to the companies out there?
Kuechenthal: Comprehensive monitoring seems to be a necessary and a very good start to me. Once this is established, each and every company can see the cases on domains, websites, shops, marketplaces, apps or social media, and act accordingly with the help of specialists like LEMARIT's enforcement team. But as the path to brand control is becoming more individual than ever, we think that another piece of the puzzle will be a dotBRAND Top-Level-Domain for those who have not applied yet.
dot: Before we go more into detail: May I ask you to explain what a dotBRAND is?
Kuechenthal: A dotBRAND is a Top-Level-Domain, like .de or .com, but using your brand name to the right of the dot. By owning a dotBRAND, your organization controls the entire name space – and thereby an entire branded corner of the web. This gives you the possibility to run and use any domain name you like, and provides a springboard to add more innovation, creativity, and security into your domain names and marketing strategy.
dot: How can having your own Top-Level-Domain prevent fraud?
Kuechenthal: Having your own TLD gives you full control over every registration within your zone and allows you to streamline communication via the dotBRAND. Without your own TLD, even if you have a domain strategy and policy in place, you never really know who is behind a certain domain name which contains your brand. "It's only THE brand if it ends in .brand" is a very good claim for this opportunity. The dotBRAND name space adds another level of trust into the communication with your stakeholders.
dot: You mentioned that companies have to apply. How do I get my own dotBRAND?
Kuechenthal: Correct. In contrast to domain names, you cannot just register a Top-Level-Domain and use it. You have to apply during certain windows of opportunity. LEMARIT has supported several German brands in the first round and guided them through the application process, launching and creating strategy for the best usage of their dotBRAND. The next application round is currently in preparation, but without any finally fixed date. At LEMARIT, we are taking part in the discussions in the ICANN working group which is assigned with the task of creating the policy for the next round of applications. We encourage companies to make themselves familiar with the topic and to decide if this is the direction for their development. We are, of course, happy to help navigate this topic.
LEMARIT offers a one-stop-shopping experience for companies that want to apply for a dotBRAND. Following a pre-application check, we can guide companies through the full application process, provide our own ICANN-approved backend registry based in Germany, and support companies to find the best methods of using a dotBRAND in real life. Once established, LEMARIT is your partner in developing, maintaining and managing a dotBRAND.
dot: More than 550 dotBRANDs have been delegated so far. Where do you see as the highest benefits – besides the brand protection – for companies?
Kuechenthal: Actually, there are numerous options for companies. I personally like the brand-building opportunities. Especially decentralized organizations and companies with a larger number of product brands will benefit from a dotBRAND, as the main brand can always be a visible part of the domain.
And I guess marketing people will love the fact that they can pick any domain name they want. No campaign-123.com domain names anymore.
dot: Can you give us some practical examples?
Kuechenthal: Sure, the French railway organisation SNCF switched their main ticketing website to oui.sncf, guided by a marketing campaign. Along with 20% higher brand recognition and brand recall, they also attracted 9% more visitors to come to their website in just nine months.
Another example is Weber, who have migrated all their websites to a .weber dotBRAND and set the bar high for fake websites or fraud. I personally like the approach of a Swiss IT consulting company called ERNI. Websites like betterask.erni put a smile on your face, and users benefit from unique content under a unique domain.
Martin Kuechenthal is the co-founder and CEO of LEMARIT GmbH, an ICANN-accredited registrar and specialist in digital brand protection since 2002. LEMARIT is based in northern Germany. Martin is deeply involved and well connected in the domain industry and he also holds a seat on the executive board of DENIC eG (the .de registry). LEMARIT serves some of the world's leading corporate brands and places a special emphasis on business domains and digital brand protection. LEMARIT also guides its customers through the process of applying for and maintaining their very own dotBRAND-TLD. Martin sees today's challenge as being to show clients a way through the jungle of legacy and new TLDs and to advise them in presenting their companies around the world as a modern, forward-looking brand – keeping in mind the client's resources and budget.
Please note: The opinions expressed in Industry Insights published by dotmagazine are the author's own and do not reflect the view of the publisher, eco – Association of the Internet Industry.