Mitigating Risks for Brands with Smart Domain Management Tactics and Tools
November 2020 -

Domains

|

Branding

|

Women in Tech
Mitigating Risks for Brands with Smart Domain Management Tactics and Tools
Birgit Berger and Natalie Berrisford of InterNetX outline how a professional approach to domain management is essential for brands to handle their online reputation today.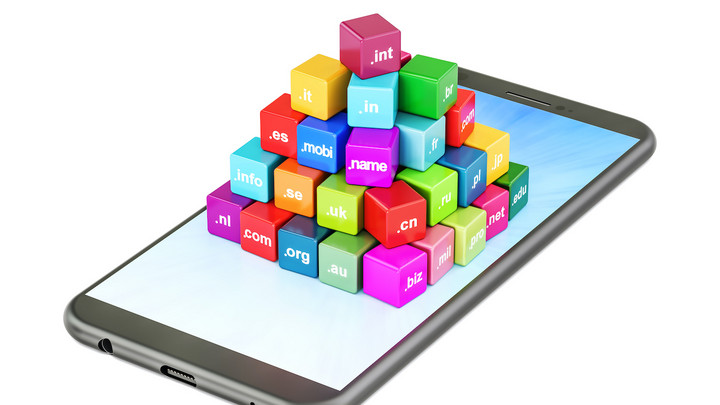 Today we all know that managing reputation online is a complex undertaking for any brand. Disregarding industry-specific challenges, it is crucial to establish and grow brands in the online world, a task that is always associated with additional resources. There are dozens of variables that determine what the best approach for brand building and protection is. Whatever path you take, one element should definitely be included in your specific setup: namely, domain names.
Why? Users rely on domain names on the Internet to find brands, services, professional and personal websites. And online success starts with and is based on the right portfolio of domain names. Domains are not only the head of a complex technical infrastructure, they are also the banners for effective branding and marketing systems. That makes these brand flagships prone to abuse. There are so many issues and tasks bundled in a domain name that the domain industry is increasingly placing emphasis on the importance of domain management. For many people, a domain name may at first appear to be a rather simple and mundane part of the Internet, but behind each and every domain name lies a vast and individual world of its own, made up of immaterial and monetary values.
So out of the initial and simple question "Why?", ever more pressing questions arise: What do you have to do to establish your brand domains and keep them running safely? How can you master the task of protecting users and customers through continuous monitoring and analysis of your domains? What do you need in order to accomplish modern and professional management of your domain portfolio?
Identifying the risks for your brand and defining clear tasks
Corporates, brands and domain managers should always keep the following in mind: Domains and the DNS can be vulnerable to fraud. From the very first step, there are various types of brand misuse on the web and a great deal of them are associated with domains.
While domain grabbers often target unprotected general terms, cyber or domain squatters target proper names, brands, and trademarks to resell domains to the actual rightful holders for exorbitant fees, depending on the type of trademark protection for the occupied terms. Domain squatters prefer profitable targets, such as mainstream search engines and social media, financial, shopping, and banking websites. When visiting these sites, users are often prepared to disclose sensitive information. Squatting domains that mimic well-known websites benefit from their credibility in order to attract more users that can be scammed. If website users can be deceived into visiting a squatting domain instead, this willingness and trust exposes them to phishing attempts and scams that aim to either steal valuable user data or money. Or both.
Squatting domains are often used for attacks. The objective of domain squatting is to confuse users, to deceive them into believing that the targeted brands own these misleading domain names. These risks can be mitigated by implementing a defensive domain registration strategy.
A clear domain strategy and management, which takes these risks into account, is certainly the right first step and can lead the way to good solutions. Security at the technical level to prevent or mitigate such attacks and threats is a central requirement and its importance on a strategic level should never be underestimated. Nevertheless, a comprehensive domain strategy that works at an international level requires not only technical security, but also other tactical approaches to secure brands at a broader level.
Building a clear and tactical domain strategy
Issues like domain strategy, geographical and socio-political considerations, SEO optimization, traffic boosting, and domain value are all tied up in the decision-making process when it comes to domain registration. And if they are not, they should be! Particularly if you are a corporate entity with trademarks and brand names to protect, a clearly-defined domain strategy and efficient domain management are pivotal to successful online branding and positioning.
Other important determinants for a fully-functioning domain strategy are time, tactics, resources, and the use of the right tools. It should be the goal of all companies to operate domain protection and management as effectively as possible, depending on their specific conditions and requirements. In the worst cases, faulty or insufficient domain management can result in a potentially disastrous image and financial damage.
Fast-growing businesses should secure the most relevant domain names early on in the process of building the brand. In many cases, companies just do not know which ones to buy. Sometimes, it is a simple matter of companies not thinking about domain registration until after the brand or company name has been chosen. More often than not, it is a question of information and market oversight and not knowing which domain extensions are available and which may be relevant or useful to the business down the line. These uncertainties keep companies from registering the right domains. No matter the reason, the longer you wait to purchase the name you want or require, the more difficult and expensive it will typically become as time passes. Let us examine the benefits of a multi-tracked domain strategy for your business.
After more than two decades in the domain business, InterNetX, as a domain registrar and service provider, always advises customers to spread their professional brand and domain protection measures over a number of different supporting pillars, namely:
1) Carry out growth hacking and branding with TLDs
The legacy TLDs .com, .org and .net remain the clear frontrunners worldwide, but even if you can find a good, solid domain name under one or all of these, it may not be quite enough to get the most out of your brand. Research shows that Internet users in many regions and countries often demonstrate a strong preference for websites that use the relevant country-code ccTLD, like .de for Germany, .cn for China or .eu for the European Union. The same applies to geoTLDs, like .berlin, .tokyo or .nyc. This preference is often based on emotion and psychology, e.g. the expectation of language use and an instinctive trust in a local presence and support or affiliation to regional lifestyle or trends. In addition to covering relevant geographical and localized market areas, there may be specific new gTLDs which tie in appropriately with the relevant sector and improve visibility, like .app, .auto, .blackfriday or .rent.
2) Use defensive domain registrations
A registered domain is an asset, and like many other assets, it can gain value over time. The longer a domain is kept (and used), the more valuable it becomes and the more likely it is to be acquired and subsequently misused if the company drops it or misses renewal. How far-reaching would the image and financial damage to your business be if a specific domain name was registered and implemented abusively under a specific TLD? Compare that to the cost of purchasing and maintaining that domain and you will start to gain an understanding of exactly which defensive domain registrations make sense. These could include internationalized domain names (IDNs), common misspellings or variations of the company and brand names, the names of products, abbreviations, as well as the most relevant keyword combinations.
A tip: your defensively registered TLDs should also be redirected to live content or redirected back to the main site. This means that the traffic going to these TLDs is not wasted, while visiting traffic can lead to increased website conversion rates.
3) Implement domain and DNS security
Domain management also means dealing with technical protection mechanisms and domain security mechanisms that work on different levels. Some of them are bound to the respective TLD, others can be selected and controlled by the user. As a consequence, it is not only the chosen TLD that is decisive with regard to the possibilities for protection, but also the registrar with its security service offerings. The registrar used to obtain domains is therefore another influencing factor that is often overlooked, but may be critical in providing you with effective and solid tools to improve domain security. There are several points that should always be considered when managing larger domain portfolios, particularly if you must meet high trademark protection requirements. Professional domain management also includes the server-side protection of domains: the DNS configuration of domains is stored on DNS servers (also known as name servers). This configuration is used to connect your domain to the server(s) hosting websites or email addresses.
4) Monitor domains and brands
A trademark and domain name are not identical. Although most domain registries offer so-called Sunrise Phases during TLD launch phases, in which companies can secure their registered trademarks, simply owning a trademark does not immediately entitle you to the allocation of the corresponding domain name. Over and above this, new TLD launches are not always marketed globally and relevant information about introductions and registration requirements is not always immediately available or visible to those not actively involved in the domain market. However, there are a number of processes and tools available to help trademark owners to protect their brands.
Firstly, many domain management platforms offer domain monitoring or trademark scan tools which allow trademark owners to keep an eye on potentially abusive registrations by other parties and check whether their trademark has been registered under other TLDs. Some tools also send proactive notifications if a new domain is registered using trademarks or related terms. A number of registries also provide the option to enable domain blocking, which prevents certain trademark domains from being registered.
Secondly, ICANN has implemented the Trademark Clearinghouse (TMCH) as a central mechanism towards protecting rights in its new gTLD program, recently also for gTLDs like com, .net, .cat, .coop, .jobs, .mobi, .museum, .pro, .tel, .travel, .xxx. TMCH provides a number of important functions for trademark holders. It allows registered trademarks to be submitted to a central database which is tied into all launches of new gTLDs. Trademark holders can then participate in the Sunrise Phase of all subsequent new gTLD launches and therefore have the first option to register their trade names under these TLDs if they wish to do so. If a domain name matching a trademark in the TMCH is registered by a third party, the registrant automatically receives a notification that such registration could potentially pose a trademark infringement. If the registration is nevertheless carried out, the trademark owner receives a notification of the registration and can, if necessary, initiate legal action.
There is no 100 % failsafe protection. In order to make your domains and online appearance as safe as possible, you should always take advantage of the entire security process of a proven provider that you can rely on to avoid losing control.
When complexity increases, suitable solutions and tools are required
All said and done, it is well worth the time and resources needed to set out a solid domain roadmap. Corporates and brands need a clear strategy, protection, and tools to establish and protect their brands and deal with ever-changing tasks and threats – the job is far from done with simple domain registration and renewal. Not only companies that manage large domain portfolios or high-value brands need strong tools and partners they can rely on. Prosumers (individuals or companies that are consumers as well as providers of a specific product or service) also need to be able to rely on systems from their providers.
With corporations often requiring a multitude of domain names for their trademarks, brands and campaigns, actually finding a provider that is accredited by all the relevant registries and can supply the desired and specific range of different TLDs for growth branding and hacking is no easy task.
As one of the leading domain registrars in B2B on the European market, InterNetX has been developing custom-fit solutions in the domain business for over 20 years to meet all these market requirements. And this is no small challenge. Building on two decades of experience, we have developed a domain platform that meets all requirements and bundles everything you need into one solution: AutoDNS – the domain platform.
Here you can download a detailed case study that outlines smart domain management tactics and tools and explains how the domain management platform AutoDNS helps brands meet market requirements.

Brand management as a marketing tool
Domains have become essential cornerstones to the online world and require adequate protection and professional management. They are no longer simply part of the company contact data, directing potential customers to the relevant website, but have become marketing tools in their own right, capable of conveying powerful messages, transporting emotion and attitude, and creating confidence amongst target groups.
It is more essential than ever to build a suitable domain portfolio that strengthens the brand and grows its visibility on the net while mitigating the risks at the same time. There are several mechanisms and tools that can be used to protect domain brands, to gain and improve customer confidence and trust, and to minimize the risks of both image and financial damage. Domain and brand managers have to monitor several dimensions to weigh up the risks, security issues, and potential gains involved. And they require appropriate instruments to do so. This is what professional domain management really needs.
Birgit Berger is an online marketing enthusiast and loves media, technology, and culture. Currently she is the Performance Marketing Lead at InterNetX and responsible for KPI monitoring and the strategic direction of online marketing. Previously she worked for an E.ON start-up and as a researcher and taught European Ethnology at the University of Bamberg.
Natalie Berrisford joined the marketing department as Partner Communications Manager at InterNetX in 2009 and is in charge of communications with international partners and registries. As a linguistic specialist with a background in visual arts, she is responsible for coordinating marketing projects with various business partners, domain registries, and providers. A native English speaker, originally from South Africa, Natalie loves all things related to language and is a state-certified translator for English and German.
Please note: The opinions expressed in Industry Insights published by dotmagazine are the author's own and do not reflect the view of the publisher, eco – Association of the Internet Industry.