Blockchain

|

IoT

|

Authentication
Simplifying Complex Tasks and Reducing Errors with Blockchain
As more and more of our business processes become digital, companies are continually facing the challenge of ensuring not only the security of their systems and secrets, but also confirming the validity and veracity of external documents like contracts, invoices and payment advice. Blockchain can help to face these challenges, as Judith Ellis explains.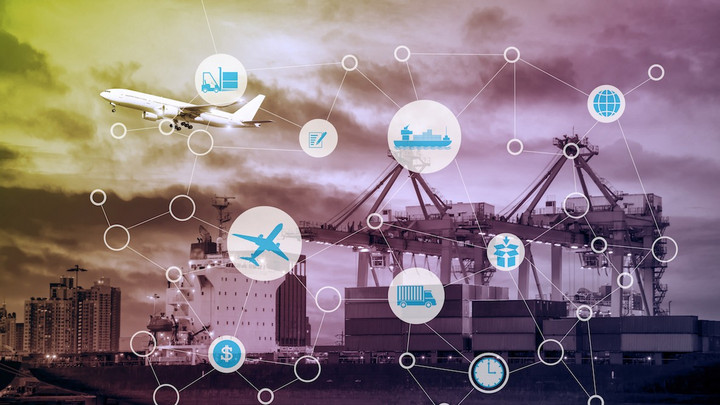 Blockchain is becoming increasingly recognized as a reliable and transparent technology for undertaking processes with tamper-proof audit security. Although it first became known as the enabling technology for Bitcoin and other crypto-currencies, dotmagazine's Mathias Röckel points out that "blockchain's most exciting prospects have nothing to do with money". Blockchain has the potential to offer companies much, much more in a multitude of sectors.
Security, transparency and trust
Take logistics as an example. The benefits of a blockchain's distributed database range from improved tracking and real-time feedback throughout the entire logistics process, through to the convenience and security of smart contracts and the identification and prevention of attempted fraud, and on to the reduction in errors in processing payments and the management of logistics documentation. Key benefits of the blockchain technology are security and transparency – which, in turn, results in increased trust for companies and customers.
Given the obvious benefits, it's not surprising that major logistics centers like the Port of Rotterdam, Europe's largest port, and the Port of Antwerp, Europe's second-largest, are engaged in pilot programs to use blockchain solutions for handling the administration of shipping containers, for example.

Blockchain Masters 2018 Call for Papers
Process and Logistics is just one of the areas being covered in the new Blockchain Masters 2018 conference in Hamburg on 15 February 2018. Organized by the eco Association in collaboration with Heise Medien, the Blockchain Masters will present innovative concepts, projects and ideas – above and beyond the financial and insurance sectors – that support companies in mastering new challenges.

"Blockchain is set to change the way many processes work within companies and between companies, and to increase the level of trust in connected systems," according to Lars Steffen, eco Point of Contact for Blockchain, and one of the organizers of the conference. "We want to bring together the experts in the blockchain environment, to learn from each other and look and the many new concepts where blockchain is simplifying business. The Blockchain Masters 2018 will offer specialists a platform for exchanging experiences and the opportunity to try out new solutions first-hand in our workshops."

The Blockchain Masters 2018 Call for Papers will run until 31 September 2017. Specialists in the areas of Processes & Logistics, Regulation, Compliance & Society, Blockchain Infrastructure and Innovation & Revolution are invited to submit proposals for a presentation or workshop.