Direct and Secure Interconnections to the Clouds: How Enterprises can Future-Proof their IT
November 2021 -

Multi Cloud

|

Digital Infrastructure

|

Interconnection
Direct and Secure Interconnections to the Clouds: How Enterprises can Future-Proof their IT
Mareike Jacobshagen from DE-CIX, on creating a productive virtual office anywhere via DE-CIX and their many partners.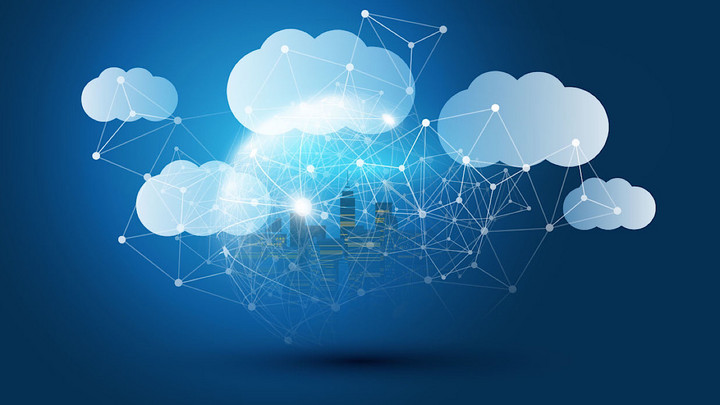 When productivity tools don't work as they are expected to, it can lead to just the opposite of productivity. Not least since the first set of pandemic-induced lockdowns and work-from-home regimes, the impact of unstable connections and slow response times on our ability to work in virtual offices, to handle cloud-based resources with ease, and to participate effectively in video calls has become common knowledge. It is only to be expected that problems in the network will result in reduced user satisfaction, because of which productivity suffers and the IT support help desk runs hot. DE-CIX and its many partners are there to help.
Corporate IT departments around the world have been searching for ways to keep their colleagues happy while working from home, bring down the number of performance-related tickets to their help desk, and get the bosses off their backs. The findings of a recent DE-CIX market survey of globally-acting enterprises show that – having conquered the initial set of challenges related to working from home triggered by Covid-19 – companies are now beginning the further task of integrating remote working effectively into their overall IT strategy for the long term.
To achieve this, they need to make sure that they have direct and secure connections to the clouds, applications, and resources they need, wherever their staff are located. By connecting directly with the desired networks via an Internet Exchange (IX), enterprises can reduce the distance that data needs to travel – and we really can feel it when data needs to travel too far.
Put simply, this is what causes the lag we experience with pan-oceanic or long-distance video conferencing and calls. The delay may only be less than a second long, but the impact of the delay on the performance of applications is substantial. Such delays are a result of the distance that data – e.g., our audio and video signals, packaged digitally and sent across cyberspace – need to travel around the world. In the digital infrastructure industry, we call this "latency". To ensure the best performance of digital applications and seamless access to clouds, latency needs to be minimized.
Latency is the new currency
From a business perspective, latency issues cost money. Low latency is essential to productivity and innovation all the way from working from home to AI-supported product development, and on to real-time responses needed for critical e-health applications, autonomous driving, financial trading, and sophisticated e-manufacturing. Therefore, when it comes to quality and infrastructure services, latency is the new currency.
The enterprises I mentioned above communicated to us in a market survey that they now seek to equip themselves with the best and most secure performance of their IT systems. In recent months, close to 80% (78.3%) of these enterprises have experienced an increase in support tickets for performance issues relating to the enterprise-grade software packages provided through Microsoft 365 and Microsoft Dynamics. Of these, almost all companies with 2,500-5,000 employees (99.4%) and over 10,000 employees (98.1%) surveyed have been feeling the impact. Overall, close to three quarters (74%) of the companies surveyed plan to purchase a new service for interconnecting with the Microsoft Software as a Service cloud within the next two years.
Bringing content & apps closer to users and enterprises – the DE-CIX glocalization program
When it comes to quality and infrastructure services, low latency and flexibility are essential. But don't just take my word for it: Case studies with DE-CIX's partners and connected customers demonstrate the importance of a well-conceived interconnection strategy to meet the needs of enterprises. The maximum latency you can afford to support a decent end-user experience with today's general-use applications is around 65 milliseconds. A latency of no more than 20 milliseconds is already necessary to enjoy an excellent level of performance. Translating this into distance, applications like virtual desktops and live video conferences need to be less than 1,200 km from the user, even today. But the applications that our digital future will be based on, such as smart IoT applications, and critical applications like autonomous driving requiring real-time responses, demand much lower latency in the range of 1-3 milliseconds. These need to be performed within a range of 50 - 80 km from the user.
This means that digital infrastructure needs to get much closer to end users, wherever they are. As the home of the largest data center and carrier neutral interconnection ecosystem in the world, with IXs in 29 locations on 4 continents and access from more than 500 data centers, in over 80 countries, across four continents, with close to 2,400 connected networks and a neutral cloud exchange providing access to more than 50 clouds, DE-CIX and its broad range of infrastructure and connectivity partners can support enterprises to get resilient and low-latency access to the clouds and resources they need to be prepared for the digital future.
Mareike Jacobshagen has been responsible for the Global Business Partner Program at DE-CIX, the world's leading Internet Exchange operator, since February 2021. Previously, she was responsible for the Partner Marketing Program since 2020.
She has many years of leadership experience in technology marketing for various well-known data center operators and software vendors, including Compuware, Interxion, and e-shelter. In the last few years, she has increasingly focused on the topics of digital infrastructure and interconnection and has given presentations on and discussed these topics at various events.
Mareike Jacobshagen studied History and German language and literature at the University of Hannover and holds an MBA from the University of Mainz.