Infrastructure and Cloud Services: What Makes a Client Project Successful
May 2023 -

Digital Infrastructure

|

Cloud Computing

|

Digital Business Models
Infrastructure and Cloud Services: What Makes a Client Project Successful
Andre Reitenbach, CEO at Gcore discusses the impact of a provider's infrastructure on critical aspects of cloud services, and how that affects clients' businesses.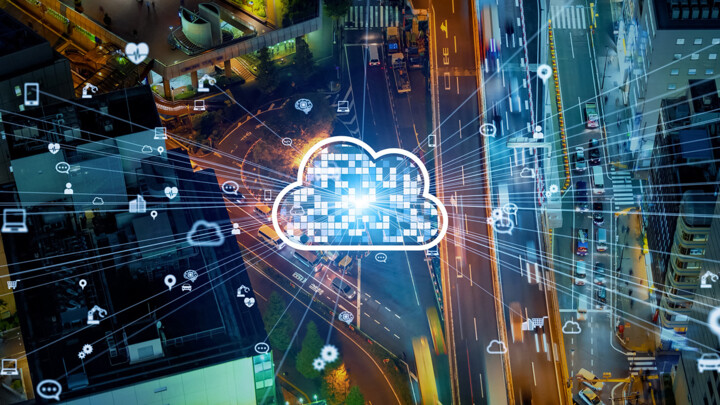 In cloud services, a great infrastructure ensures security, reliability, performance, and flexibility for businesses. Gcore, with nine years of expertise and 140+ global points of presence, has built a robust backbone for its Cloud, CDN, Streaming Platform, and Security solutions. In this article, Andre Reitenbach, CEO at Gcore discusses the impact of a provider's infrastructure on critical aspects of cloud services, and how that affects clients' businesses.
How a provider's infrastructure affects cloud services and your business
Infrastructure is one of a cloud provider's most valuable assets. It encompasses a range of crucial components, including reliable data centers, top-tier server hardware, stringent security measures, adherence to international safety standards, and a highly experienced team of skilled engineers. These components influence security, stability, performance, and flexibility. Let's delve into these aspects in more detail.
Control over the security of services
Gcore's infrastructure allows the company complete control over our services' security. To achieve this, we:
Choose secure data centers. Gcore prioritizes data security by selecting reliable data centers like Equinix and Digital Realty. These centers have strict security measures, isolated cages, and restricted access. This creates a robust infrastructure for secure data storage.
Adhere to stringent security policies. Gcore's security policies limit access to physical equipment to authorized personnel specializing in equipment management. Contractors undergo rigorous checks. We also have strict procedures to ensure that equipment with user data never leaves the data center.
Limiting software and physical access contributes to comprehensive security for personal and corporate user data.
Reliability and performance of services
Gcore's infrastructure allows us to deliver high-performance services with over 99.95% SLA coverage. To achieve this, we:
Procure premium server equipment from trusted suppliers. Gcore acquires reliable server equipment from CISCO, Arista, DELL, and HP. These suppliers offer top-quality hardware with excellent support and compatibility for our Cloud products. We prioritize Intel processors for exceptional performance and minimal issues.
Constantly increase our number of points of presence. We are continuously developing and enhancing our existing coverage, enabling us to deliver heavy content quickly. Gcore's extensive, well-connected network allows fast data transmission with 26 ms average worldwide latency, enhancing user experience.
Choose reliable data centers. Backup power systems and cooling – among other measures – ensure the uninterrupted operation of Gcore's equipment and, therefore, our clients' services.
Implement comprehensive redundancy measures. All critical infrastructure components have redundancy to ensure uninterrupted service, allowing seamless operation during repairs or updates.
All of these measures contribute to our ability to provide reliable and high-performing services, meeting the needs and expectations of our clients.
Compliance with international safety standards
Gcore's infrastructure assists us in operating by international safety standards, including GDPR, PCI DSS, and ISO 27001. To achieve this, we pursue the following practices:
Keep customer data within the EU to comply with GDPR. This enables Gcore to restrict data transfer outside the EU and allows its clients to comply with GDPR requirements.
Select appropriate data centers. By carefully choosing data centers that meet specific criteria, we ensure the implementation of necessary measures to comply with ISO and PCI DSS requirements.
Undergo regular audits. Our services undergo regular audits to assess compliance with relevant regulations and standards, such as PCI DSS and GDPR for Gcore Cloud, and ISO 27001 for Cloud and Hosting.
By adhering to these safety standards, Gcore ensures the highest level of security for our clients' data and provides them with confidence and assurance in our cloud services.
Flexibility of cloud services for business needs
Gcore's infrastructure enables us to provide high flexibility for our comprehensive range of services. To achieve this, we:
Develop infrastructure for diverse services. With Gcore's unified platform, clients benefit from seamless integration and simplified data sharing. Our comprehensive suite of services—including Cloud, CDN, Streaming Platform, Security, and others—eliminates the need to navigate multiple providers for solutions.
Maintain full control over our infrastructure. Gcore meets clients' unique requirements by maintaining complete control over our infrastructure and leveraging our expertise for tailor-made solutions. We quickly deliver customized solutions per the requests of our clients, including companies of any size.
As a result, Gcore's clients benefit from enhanced flexibility and a comprehensive suite of services that can be customized to their needs.
How a provider's team affects its infrastructure
The provider's team plays a crucial role in maximizing the benefits of infrastructure investment. The team directly influences the company's services' security, stability, performance, and flexibility. Here are some essential points that contribute to these aspects at Gcore:
Building a highly skilled and experienced team. Our core team members have been with Gcore for over six years, growing from engineers to team leads. Gcore prioritizes internal promotions, ensuring a deep understanding of its processes and developing corporate culture.
Maintaining dedicated teams in all major data centers. Dedicated teams in key regions, including Luxembourg, Amsterdam, Singapore, Ashburn, and Chicago, enable swift incident response and ensure top-quality service.
Providing comprehensive guidelines for regular procedures. Gcore provides detailed instructions for operations like data backup, system monitoring, and updates to ensure security and stability. These guidelines help our team to reduce errors, enhance data security, and improve system performance.
Conducting public postmortems (RCA) for major incidents. In the event of a major incident, we conduct thorough postmortems and provide public RCA reports to clients. This helps understand the incident's causes, impact, and steps for future mitigation.
Conclusion
Robust and well-designed infrastructure is critical for Cloud service providers to offer secure, reliable, high-performing, and flexible solutions. Our robust infrastructure enables us to meet and exceed our clients' expectations. Gcore's position as a leading Cloud provider is assured by our ability to offer security, reliability, adherence to international safety standards, and flexible services tailored to clients' needs.
Andre Reitenbach is Chief Executive Officer at Gcore. Since being appointed to this position in 2014, Andre quickly became a leader who helped Gcore grow its global infrastructure across six continents, with one of the best network performances in Europe, North America, Africa, and LATAM. Under his management, the company officially released the powerful Secure Edge & Cloud Platform and developed new low-latency services around the world, trusted by the largest online businesses.
Please note: The opinions expressed in Industry Insights published by dotmagazine are the author's or interview partner's own and do not necessarily reflect the view of the publisher, eco – Association of the Internet Industry.