The Paradigm Shift: The Transformation of the Automotive Industry
May 2023 -

Connected Car

|

Industrial IoT
The Paradigm Shift: The Transformation of the Automotive Industry
Ralf Schädel, eco Association, on the fully connected cars of the future and seven trends for suppliers – driving change towards smarter mobility.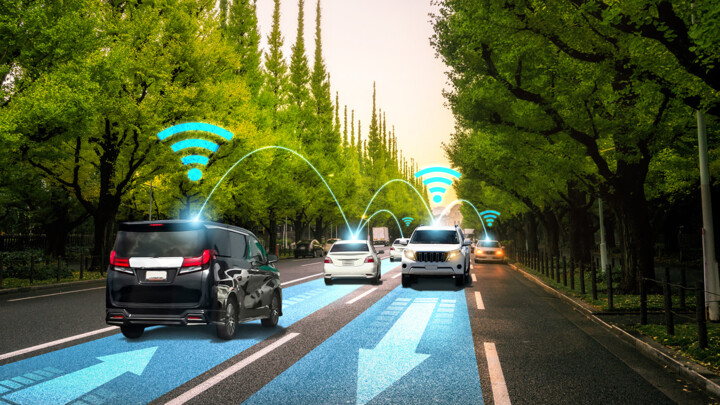 The cars of the future will be fully connected. Advanced technological capabilities such as autonomous driving, convenient driver assistance systems, and environmentally-friendly powertrains like those of electric vehicles are forcing OEMs and suppliers to rethink. Find out what strategies are possible and how data ecosystems and new collaborative networks are changing the industry.
Tomorrow's car is today's smartphone. Personalization is the magic word: it is no longer a futuristic dream that the car recognizes you as soon as you get in. And knows your favorite radio station. Changing consumer behavior and a host of factors such as technological developments, environmental regulations, and political decisions are among the trends that are driving change in the automotive industry - and that need to be addressed. The solution: Harnessing the benefits of collaboration based on partnership and trust. The automotive industry wants to rely on data and share its knowledge along the value chain with OEMs and suppliers. What it means: The industry needs to open up to a more intensive and cross-company exchange.
Seven trends and tips for suppliers
While the trends are constantly changing as they depend on market developments, the global economic situation, and external shocks, some of them are already visible in 2023. They are even expected to increase in the coming years.
Electrification: More and more manufacturers are turning to electric vehicles, reducing the need for traditional powertrains. As a result, the market for electric drive components, batteries, power electronics, and motors is growing. Many countries have already passed legislation that will ban the sale of combustion engines in the next few years. As a result, carmakers are increasingly focusing on electric vehicle production and demanding compatible components from suppliers.
Interconnection: Vehicle-to-everything (V2X) communication is increasingly in demand. Wireless communication between vehicles and with infrastructure aims to make driving safer and more efficient. This connectivity enables suppliers to develop new products and services to meet consumer needs. Examples include infotainment systems, assistance systems, and telematics services. In particular, data processing and analysis will play an important role in the automotive industry. OEMs and suppliers must therefore focus on developing technologies that enable data exchange between vehicles and the Internet.
Autonomous driving: The development of autonomous vehicles is a major trend in the supplier market. A variety of components such as cameras, sensors, radars, and software are being used to provide a safe and reliable driving experience. This will change the way cars are used, designed, and built in the future. The challenge for suppliers and OEMs alike will be the development of innovative strategies.
3D printing: 3D printing technology has the potential to change how components and parts are made. This enables suppliers to produce more cost-effectively and flexibly, which increases efficiency and improves customer service.
Sustainability: Environmental regulations and public perceptions of sustainability are leading to a growing interest in green technologies such as electric and hydrogen fuel cell vehicles. This creates opportunities for suppliers of environmentally-friendly components and materials. At the same time, they are also affected by new EU directives on environmental, social and ethical criteria (ESG). affected: As a result, not only carmakers but also suppliers need to prepare quickly to set and meet standards for achieving sustainability goals.
Connectivity and data security: The increasing connectivity of vehicles also brings new challenges in terms of data security and privacy. Suppliers who can offer solutions to these challenges have a good chance of succeeding in this market.
Diversification and cooperation: Another strategy for automotive suppliers and OEMs is diversification. This means that companies are expanding into new business areas in order to become less dependent on the automotive industry. They can strengthen their position through cooperation and partnerships. By working with other companies, they can pool their expertise and resources. Innovative products and services can be developed to meet the needs of the changing market.
Learning from Catena-X
How to use data, share knowledge, and achieve more sustainable manufacturing in the sense of a circular economy: This is demonstrated by the Catena-X initiative. The open, federated ecosystem enables data exchange across the automotive value chain.
The aim is to improve data processing and analysis in order to increase efficiency, reduce costs and manufacture more ecologically. Whether supplier, freight forwarder or manufacturer, the aim is to optimize production and logistics processes across the entire value network via the cloud. Catena-X consists of several sub-networks led by different companies and organizations. These sub-networks are interconnected and integrated into the European infrastructure initiative Gaia-X. This objective is to avoid bottlenecks in data transmission and processing and to enable secure, sovereign, transparent, and trustworthy data exchange along the entire value chain. The lifecycle of the car is optimized sustainably.
Catena-X shows automotive suppliers and OEMs how they can actively shape their future - by forming new collaborative networks in a secure and scalable data ecosystem and jointly developing innovative solutions.
Ralf Schädel is IT Editor and Project Manager Cloud Services and Gaia-X at eco – Association of the Internet Industry.