Building a Bigger, Stronger Internet with Internet Exchange Points
August 2022 -

Internet Industry

|

Interconnection
Building a Bigger, Stronger Internet with Internet Exchange Points
Megan Kruse from the Internet Society introduces ISOC's 50/50 vision for keeping more local traffic local in selected economies around the world.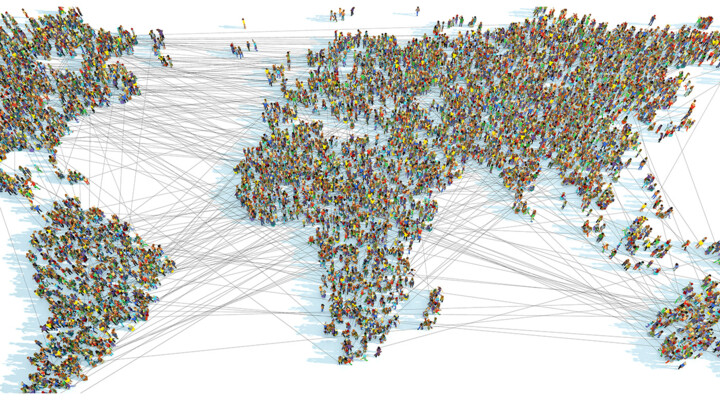 The shortest path from Point A to Point B is a straight line, but sometimes Internet traffic is forced to travel through different countries, or even continents, before it lands in the right place. An Internet Exchange Point (IXP) is a physical and usually neutral location where different networks meet to exchange local traffic via a switch, helping them avoid or reduce expensive international links. IXPs offer better resilience, stability, efficiency, and quality – all at a lower cost.
For an IXP to work, it needs switches, routers, servers, power, cooling, security, and a technical community of experts to run and manage it. A strong local community is the foundation for a successful IXP.
The Internet Society works with local champions and communities by providing equipment and technical training and strengthening trust and cooperation between the people who build the Internet's infrastructure.
You can read more about our work across the globe by reading our success stories, like the IXP in Calgary, where latency—the time it takes for data to transfer—improved significantly, dropping from between 4 and 35 milliseconds to less than 1 millisecond.
Or our work in Macedonia where upgraded equipment helped double the IXP's membership and made it easier for major networks and Content Distribution Networks to peer with each other.
This year, we're introducing a new "50/50 Vision"—an ambitious but achievable strategy to rally multi-stakeholder efforts and international and national resources to ensure that at least 50% of all locally generated traffic in selected economies remains local by 2025.
Reaching this target will strengthen Internet quality and reduce access costs for individuals.
We've seen that this is possible. Starting in 2010, we worked in collaboration with the African Peering and Interconnection Community to increase locally accessible African Internet traffic. A 2012 study established a baseline at IXP hubs in Kenya and Nigeria, and a follow-up study in 2020 showed that levels of local traffic jumped from 30% to 70%.
The effort helped increase understanding of the impact of peering on the local infrastructure, and lead to significant cost savings for participating networks along with more stable, resilient, high quality, and affordable Internet for users across the region.
Now, we are expanding that work beyond Africa. We'll select key economies across the world where IXPs can play a fundamental role in ensuring that the under- and un-connected have faster, cheaper, and more resilient Internet access.
Nearly half the world remains unconnected to the Internet, and each day is a day of lost opportunity. We hope you will join us as we develop our 50/50 Vision more fully and build an action plan to support it. We will seek regional input on how we can improve policy and regulatory processes, foster relationships with IXPs and technical communities, attract investment into local Internet ecosystems, and more. We'll reach out periodically with our progress, but in the meantime please reach out to us at ixp@isoc.org if you'd like to get more involved.
Megan Kurse is the Director of Partner Engagement and Communications at the Internet Society. "Working with other organizations helps us move toward our goals farther and faster than we could on our own. I connect the dots between our projects and our external partners, identifying new opportunities and making sure we're getting the most out of existing relationships. I'm particularly drawn to our more technical projects and think of myself as a Geek-to-English translator who can cut through jargon to explain complicated issues in simple terms."
Please note: The opinions expressed in Industry Insights published by dotmagazine are the author's own and do not reflect the view of the publisher, eco – Association of the Internet Industry.