Bridging Africa's Connectivity Gap with Infrastructure Sharing
August 2022 -

Connectivity

|

Digital Inclusion
Bridging Africa's Connectivity Gap with Infrastructure Sharing
How sharing infrastructure can overcome obstacles to accessing ICT: Uganda shows the way, says Patricia Benlloch from Corning Optical Communications.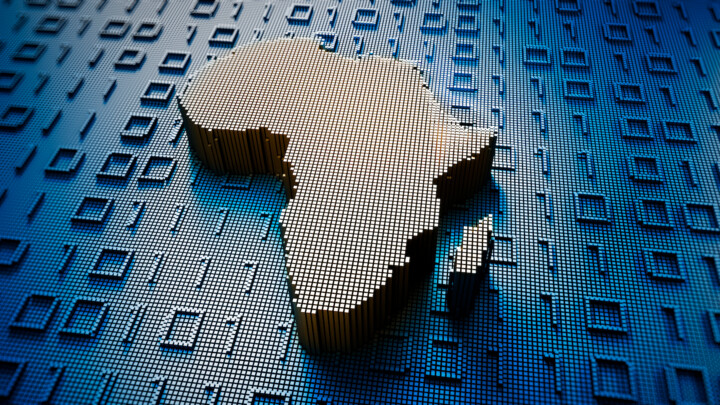 Infrastructure sharing can take many forms. From telecoms service providers partnering to share masts and sites to spectrum-sharing and base sharing. Many innovations support these sharing models and enable operators to work faster and more efficiently while leveraging existing networks.
As our world becomes increasingly more digital, we can expect to see even more approaches to network sharing. With civil works representing 60-70% of the total cost of deploying new infrastructure, particularly in greenfield projects, lack of collaboration and difficulty of access can be major obstacles that sharing goes a long way to overcome.
For some remote and less developed communities, where infrastructure challenges can prohibit access to both broadband and basic electricity, there's even more to be gained from sharing of infrastructure. In Uganda, electricity demand has been growing at an average of 10% per year, but the supply has not increased proportionally, with a mere 7% of rural Ugandan rural communities connected to the electricity grid and able to access information and communication technologies (ICT).
Let's take a closer look at a landmark project that took infrastructure sharing to new heights, tapping into the vast opportunities to transform communities with tailor-made solutions for the Ugandan market. It started like many innovations do, with stakeholders sharing objectives, discussing their challenges and agreeing on a solution.
Bringing electricity and fibre to the village to Uganda
In June 2017, GIZ, a German-based development agency that provides services in the field of international development, led a 'lab of tomorrow' design thinking workshop with the Rural Electrification Agency (REA) and ADVA Optical Networking SE, which explored possible solutions for Uganda's long-standing energy and connectivity access challenges.
Their solution was a shared infrastructure concept, known as Electricity and Fibre to the Village (E-/FTTV). This would combine the rollout of electricity distribution lines and fibre optic cable in rural areas of Uganda, creating a virtuous circle enabled by aerial cabling and employing an ICT ecosystem based on ADVA's network function virtualisation technology.
With support from a number of additional stakeholders from across the energy sector – including the Ugandan Ministry of Energy and Mineral Development (UMEME), the National Information Technology authority Uganda (NITA-U), the Uganda Communications Commission and Corning – their vision could be brought to life.
The pilot site for the proof-of-concept was the remote village of Buheesi in the Bunyangabu District, located in the Western region of Uganda and to the South of Fort Portal, the "tourism city of Uganda". REA was in the final stages of constructing a middle and low-voltage electricity line, which offered an ideal platform for the shared infrastructure model. The area is home to several key local institutions including Buheesi Subcounty HQ and Community Centre, Buheesi Secondary School, Kiyombya Health Centre III, and Kiyombya Subcounty HQ.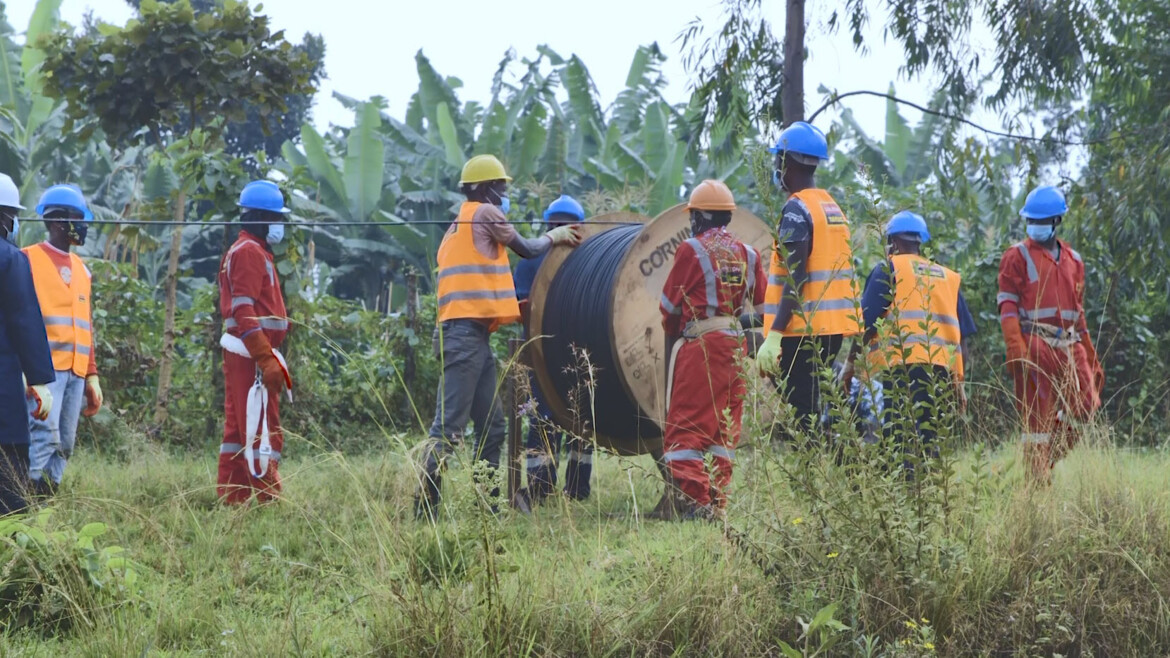 These institutions have faced many challenges and limitations driven by inadequate connectivity. The school's IT Lab, for example, runs on solar power, which has led to unreliable power in the night, high cost of data bundles for Internet access, slow and unreliable Internet speed as well as insufficient data volume.
Kiyombya Health Centre III, a solar-powered health centre that serves patients across the district and beyond, has wings dedicated to orthopedics and general illnesses and an additional wing that offers an antiretroviral therapy program to combat AIDS. They had faced a long and cumbersome drug ordering process, as well as challenges managing the monthly reporting across different centres in the region.
The village desperately needed a boost in connectivity, but – without an effective business case to support it – this had long been unachievable.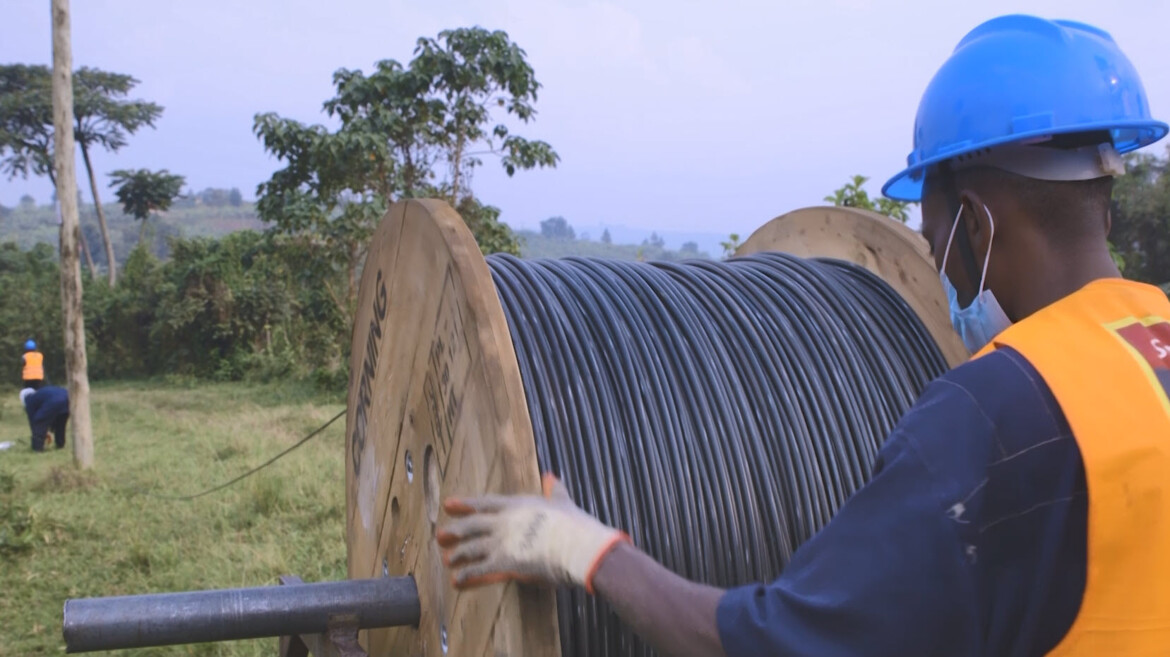 Overcoming deployment challenges with aerial cabling
Critical to the success of the project was the ability to utilise existing power lines to connect and extend fibre to key locations within Buheesi. Like many shared infrastructure projects, this helped to build the business case for rural deployment in the area by driving efficiencies in cost and overcoming the logistical challenges of building a separate, underground network.
Corning provided 72 fibre aerial cables for the project, as well as inline closures, terminal closures and small wall terminals for termination inside the buildings.
Aerial fibre optic installation offers an alternative to traditional underground installation methods for the fast and cost-effective deployment of FTTH connections in rural areas. Corning has already deployed aerial cables in Australia, Canada, Spain, the UK, the US and now Africa, among other locations. This provides an attractive solution if underground installation is not possible or very expensive (such as in mountainous regions), or if there is existing infrastructure (poles or power towers) that can be utilised.
With the ease of installation and the infrastructure already existing in many places, aerial cabling is speeding up the expansion process at a fraction of the cost and delivering long-term digital transformation for even the most remote of communities.
Corning has developed a range of aerial cable solutions, including several self-supporting products, requiring no separate messenger wire between poles to support the cable's weight, such as the All-Dielectric Self-Supporting (ADSS) cable. With broadband services, enabled by robust fibre networks, instrumental in enabling communities to thrive in the long-term, these solutions can provide Internet access in some of the world's more remote locations.
To ensure the smooth running of the project, the team conducted a site survey in the village to map out the exact requirements and planning details as well as conducting training with NITA-U on how best to install and manage the fibre.
The project went live in December 2020, and each of the four sites now has a grid connection and Internet connectivity via fibre optic cable. The simultaneous rollout of the aerial fibre and grid saves up to 40% of the deployment costs from civil works and right of way, while the ICT ecosystem expands the use of electricity by enabling the use of applications including eGovernment, eHealth, eLearning, and digital financial services.
There is going to be a sustained period of monitoring and evaluation to make sure everything continues to run smoothly and that best practice is observed for future projects.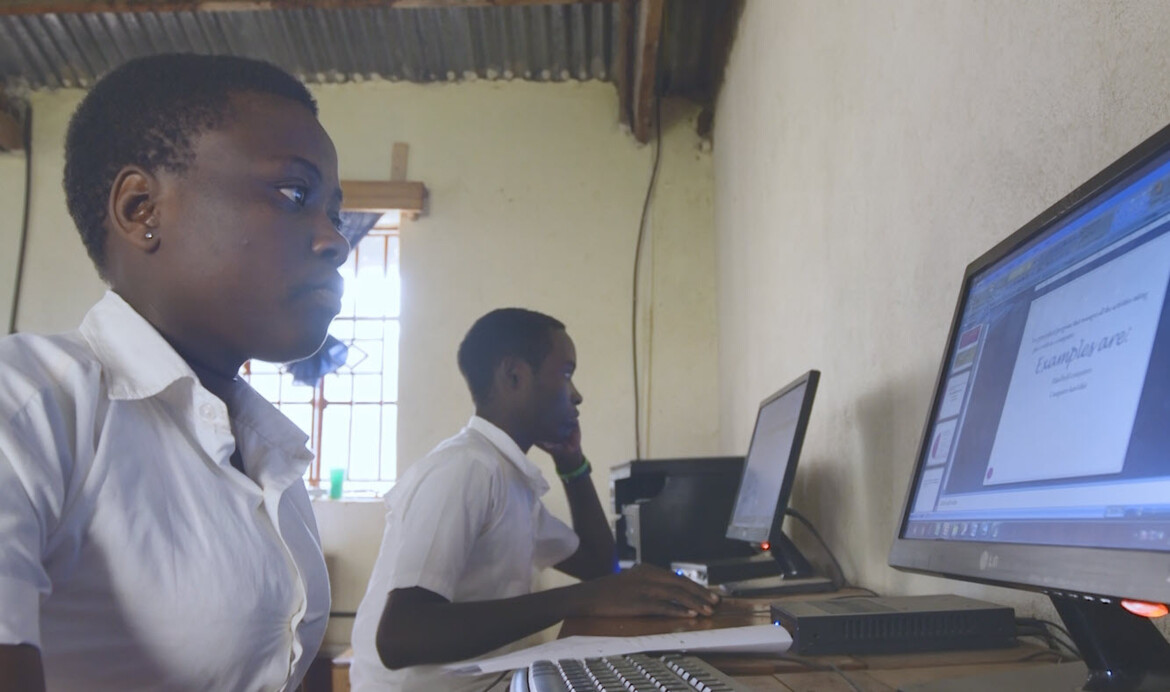 A connected future for Buheesi
The cost savings, as well as the significant productivity improvements, have contributed to a positive business case for further expansion of rural infrastructure networks across Uganda. Critically, for the Buheesi community that has long been hindered by their lack of infrastructure they are now facing a more connected and productive future:
Joseph Businge, Teacher, Buheesi Secondary School: "Ever since we got electricity and these computers, typing work has been easy. Teaching is now lively".
Kenneth Bajeenja, Town Clerk, Buheesi Town Council: "We have been facing a number of challenges before. We were not able to print our work. In case we wanted Internet services, we would go to cafes in town. Now that we have computers, whenever we need reports written, they can always be written on time."
Julius Ategeka, In-Charge, Kiyombya Health Centre III: "Kiyombya Health Centre III is known as a hard-to-reach area, and it is a high-volume health centre. So, when we get access to electricity, service delivery is likely to rise. Our monthly reports will be compiled at the right time. Life is likely to be simple for us."
In and beyond Africa, shared infrastructure will play a key role in meeting ambitious rollout targets, with the deployment of aerial cables essential in reaching remote and rural areas and also for temporary network connections. This has huge applications across EMEA as well as developing nations.
Werner Smit, Senior Sales Manager, Corning concludes: "Over many years of setbacks, breakthroughs and milestones, it's safe to say that problem solving is in Corning's DNA. This project was yet another example of the connectivity challenges that can be overcome through close cooperation and creative thinking, and we were proud to play our part.
"It was a privilege to support the ambitious efforts of our many partners and to hopefully really build the business case for driving connectivity in remote areas through shared infrastructure. With ample opportunities to replicate this model in other locations, it could have a big part to play in democratising the global digital revolution."
Patricia started her career in Corning Optical Communications in 2014 in the Customer Care department, moved to Marketing in 2017 working closely with Data Center, IBM and FTTH markets across EMEA. She specialized in the Carrier application and took over the Marketing Manager role in 2020. Since then she has led projects and activities across the EMEA region to drive demand and awareness of Corning and to grow trusted relationships with key stakeholders with a strong marketing presence.
Please note: The opinions expressed in Industry Insights published by dotmagazine are the author's/interviewee's own and do not reflect the view of the publisher, eco – Association of the Internet Industry.