Unpacking the Digital Potential of Africa
August 2022 -

Digital Transformation

|

Cloud Computing

|

Interconnection
Unpacking the Digital Potential of Africa
Theresa Bobis from DE-CIX highlights the business proposition for digital Africa – better access to and performance of the cloud, digital content, and applications.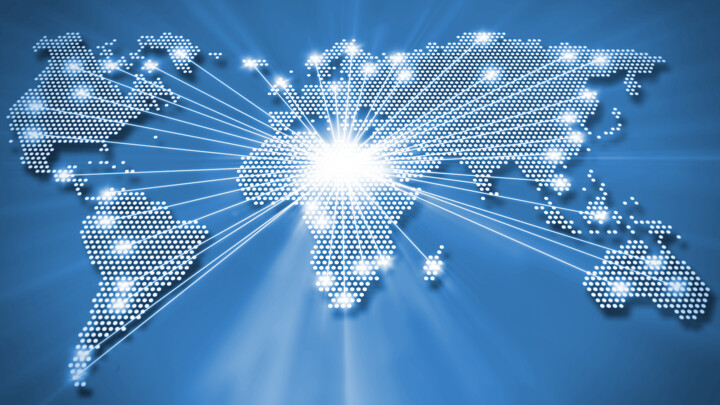 How digital is Africa? From a global perspective, the continent is certainly growing in terms of Internet access, is making strong headway in terms of availability and quality of service, and has enormous economic potential. There are a growing number of tech unicorns in Africa, and startup funding has grown six-fold in the last five years. Despite Sub-Saharan mobile connectivity being among the most expensive in the world, 64% of Sub-Saharan Africans owned a smartphone in late 2021 (albeit fewer of these had access to 4G networks), demonstrating the very real hunger for digital communication, digital content, and cloud-based applications and resources in Africa. This represents an enormous opportunity for local digital infrastructure operators to be offering their end customers more resilient and faster Internet connectivity more cost-effectively – whether these are individuals wanting access to streaming services or companies needing digital applications to run their growing businesses. It also offers an extremely promising emerging market for international networks seeking new customer segments for future growth.
This means that the speed of digitalization in Africa will be faster than we have seen previously in other emerging digital regions. Nevertheless, we are only at the beginning of the story – in the coming years, we will see increasing build-out of digital infrastructure and service provision on African soil, the emergence of strong interconnection ecosystems that enable locally-produced and locally relevant data to remain local, and a growth in interconnection gravity, pulling networks from Europe and other international regions into Africa to serve this increasing appetite for digital content and services. However, like other regions around the globe, much is needed to achieve this goal – and Africa needs solutions now to accelerate the digitalization of the continent.
For companies – in Africa just like everywhere else – enterprise-grade cloud services and cloud-based applications offer huge advantages. They enable the development of digital products and services in cloud-native environments without the pain of needing to invest in infrastructure, they make it possible to operate with a remote workforce or across multiple geographically dispersed locations, and they simplify expansion to new markets. However, due to the current status of digital infrastructure build-out across the continent, it can be a challenge for companies to get access to the cloud in the quality and variety they need and deserve. To enable the further healthy growth of the digital economy in Africa, it is essential to enable data to flow unhindered across Africa, and thus to make easy access to a range of cloud-based services and applications possible everywhere.
The challenge: bridging geographical distances
Today, the majority of Internet traffic in Africa still remains concentrated in South and West Africa. With a well-developed local digital infrastructure, South Africa, in particular, has become home to higher data traffic volumes and an increasing number of data centers, followed most recently by a number of global cloud players. Unfortunately, however, most African countries currently exist in what are basically network silos, lacking a way to connect terrestrially to neighboring networks in other countries and allowing traffic to flow. Simply put, it is often easier for traffic to flow around the continent, taking massive detours along the 37,000 kilometers of coastline (just 3000 km shorter than the circumference of the Earth), than it is to take a shorter terrestrial path across the continent. For land-locked locations, even this circumnavigation is difficult to achieve. The problem with this is that the further data needs to travel, the longer it will take – resulting in high latencies causing slow website loading times, delayed reactions and poor performance of applications, and jittery image quality of steaming and video conferencing.
The simple truth is, it's not expedient to have all the traffic flows concentrated in two small areas of a big continent. The larger international content networks have been first-movers here, looking at where in Africa they can locate their infrastructure to better serve end users closer to home. As data exchange becomes more critical to company processes and business success, the need for resilience and redundancy, for new traffic routes that enable data to be routed around temporary congestion – as well as for diversification in terms of geography and providers and a reduction in latency – increases in parallel. Across the continent, digital hubs are emerging, with tech-savvy young populations and growing local infrastructure. But the ecosystems of digital infrastructure providers in many African countries are not yet rich and diverse enough to create strong gravity and attract international investment. Apart from a few major global players, not all international networks will be expanding there as fast as African users may want them to. Many cloud, software, social media, and content providers will likely be slower to enter the continent and localize their infrastructure for African users. In the meantime, for many African networks, it is still the best option to source digital content and services from the European edge, just across the Mediterranean in southern Europe.
The solution: bridging continents
Southern Europe's strong ecosystem of specialist cloud service providers, for example, is able to serve the needs of African companies today in a way that is not possible on the continent. The vibrant and diverse ecosystem north of the Mediterranean offers African businesses choice, flexibility, and robust connectivity. For enterprises expanding either to Africa from Europe or to Europe from Africa, this is also a great opportunity to bring their networks together and harmonize their cloud environments. Equally, connecting into the southern European interconnection ecosystem will also enable African businesses and African content providers to offer content and services to the growing population with African heritage or ties to the continent on the Iberian Peninsula.
In the future, the emerging African digital ecosystems will be able to take over more and more of this role, but African users need solutions now. The question remains: How can enterprises connect effectively and securely to clouds and other networks in a way that ensures the shortest pathways and the best performance? The answer is through the use of interconnection platforms (also known as Internet Exchanges – IXs) and Cloud Exchanges to enable direct interconnections between networks and to the cloud.
Interconnection platforms are a powerful way to transform the fragmented connectivity landscape in Africa. If Internet service providers (ISPs) and network operators interconnect across borders at a regional level with networks from neighboring countries, this immediately ensures better traffic flows across the continent. What's more, by interconnecting regionally with multiple networks in this way, and thus allowing local traffic to remain local rather than needing to travel halfway around the continent, the cost of connectivity can be reduced significantly. In fact, it has been shown in other regions – like South America – that using an Internet Exchange can bring down the cost of connectivity by up to a third.
Latency times also reduce, meaning that the performance of digital content and applications improves. Finally, the connectivity also becomes more robust as a result of the multiple pathways that data can take across a mesh of networks, meaning that the Internet connectivity for each network becomes more reliable. These benefits can be passed on to the ISP's customers, be they individual consumers on their smartphones or companies in their offices and premises. Better quality and more affordable connectivity will, in turn, strengthen the ISP's business case and the productivity of companies. What's more, companies themselves can connect directly to Cloud Exchanges to gain dedicated direct access to their chosen cloud providers, whether these are located within Africa or further north.
The vision: unpacking Africa's digital potential
Bringing networks together to create terrestrial data flows across the African continent, to improve the performance and cost-effectiveness of connectivity for individuals and companies and the business cases of digital infrastructure providers in Africa, to grow digital ecosystems that keep local traffic and content local and develop enough gravity to attract the bigger international networks to expand their operations to emerging hubs around Africa: For all of these reasons, we at DE-CIX are partnering with African infrastructure providers UNITED in Kinshasa (DRC), LITC in Tripoli (Libya), and Rack Centre in Lagos (Nigeria) to lay the foundations for digital ecosystems through the building of interconnection platforms and Cloud Exchanges.
The three platforms under construction will be operated as part of the DE-CIX-as-a-Service program, which offers a turn-key solution for the operation of an interconnection fabric and the development of a connectivity ecosystem for data center operators or other third parties. The partners will also extend the coverage of their platforms to further territories using their own infrastructure, enabling an initial reach of the platforms to a total of 9 African countries: alongside the three home markets, coverage will also span Cameroon, Congo, the Republic of Central Africa, Chad, Niger, and Sudan.
Each of these platforms will also have direct and dedicated connectivity to DE-CIX in southern Europe, such as our Internet Exchanges in Marseille, Lisbon and Barcelona (all of which have the advantage of high-speed subsea cable links directly to African shores), creating gateways to the vibrant data center and carrier-neutral interconnection ecosystem which has developed around our IXs in the region. This will offer connected networks direct access to a universe of content and services just waiting to be served to African users across the water to the south.
Why Tripoli, Kinshasa, and Lagos in particular? Libya's unique geographical location, being at the heart of the northern coast of Africa and facing Europe, offers an alternate route for traffic and low-latency connectivity between Africa and Europe, while the DRC has an excellent geographical position to bridge east and west in the African equatorial corridor. Nigeria is a strong economic motor that contributes a huge amount of African digital content.
The new DE-CIX-operated cloud and interconnection platforms are thus set to become the African crossroads for intra and inter-continental traffic flows, creating both east-west and north-south connectivity corridors for the continent. This will bring digital content and applications closer to the users in their markets and aggregate the traffic. It's not just about enabling widespread access to the Internet in Africa, it's also about ensuring that improving its performance. It's about African users having access to digital content, applications, and services in a quality they deserve and a price they can afford.
Theresa Bobis is Regional Director Southern Europe at DE-CIX, responsible for the DE-CIX Internet Exchanges in Marseille, Palermo, Lisbon, Barcelona, and Madrid. In 2021 she was nominated by Capacity Magazine as one of 20 Women to Watch in 2021.