The "Green" Factor: Sustainable Data Centers in the Era of Digitalization
September 2021 -

Green IT

|

Sustainability

|

Data Center
The "Green" Factor: Sustainable Data Centers in the Era of Digitalization
Jörgen Venot from DC-Data Center Group details the competitive advantage of "green" data centers and the options for measuring data center sustainability.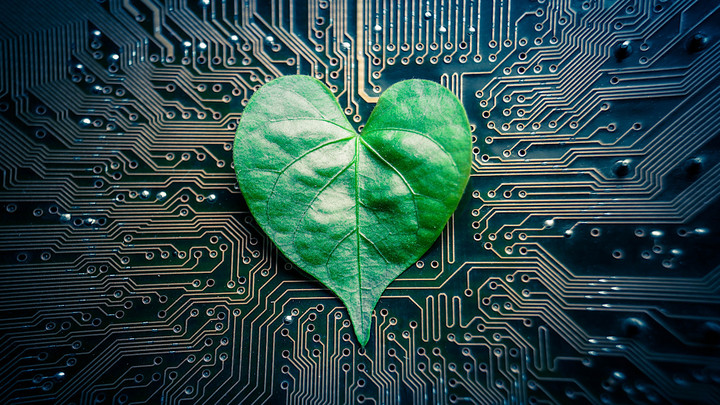 Data centers in Germany alone required a total of 16 billion kilowatt hours of energy in 2020. According to researcher Dr. Ralph Hintemann of the Borderstep Institute, energy demand has increased by 1 billion kWh compared to 20191. These facts combined with increasing digitalization raises the question: How can data centers become compatible with sustainability and climate protection?
Starting where others stop thinking, and offering tailored solutions is important. Important factors such as strategy, security, and efficiency in the view of sustainability must be given top priority. The goal of infrastructure providers like data centers must be on the one hand to secure customer data, and on the other hand to create sustainable processes and to prepare the IT infrastructure best for future challenges.
Digitalization, data hunger, and energy management
Sustainability is a keyword like no other, with an influence on path-breaking / trendsetting data center construction. Already in 2020, the annual consumption of information and communication technology in Germany ran to 58.4 terawatt hours, according to reports on the German and global energy consumption and CO2 emission by the German Federal Ministry for the Environment, Nature Conservation and Nuclear Safety.
The enormous aforementioned energy consumption of more than 16 billion kilowatt hours especially emphasizes the importance of access to regenerative energy, for instance from wind, hydro, solar, biomass, and geothermal power plants. Thus, the DC-Datacenter-Group GmbH not only regulates the systems in their clients' data centers, but also guarantees clean monitoring while taking care of the energy management. This requires an analytical information tool that recognizes the maintenance rhythms of the data center facilities in advance. In the view of cooling, this concerns the anticipatory adjustment to seasonal temperature changes. In such cases, DCG's experts take a proactive approach instead of reactive – which, in turn, requires appropriate coupling with the measurement and control technology (MCR).
Green IT is a decisive competitive advantage
Secure basic structures and compliance with all construction guidelines stand at the beginning of a sustainable planning process. Only if the planning is already based on this premise are data centers of any size fit for the future.
The most significant measure for energy-efficient data centers is the so-called Power Usage Effectiveness – the PUE value. This value clarifies the energy efficiency between the total energy consumption of a data center and the whole IT infrastructure. Data centers operate energy-efficiently and sustainably if the PUE value is as low as possible. The current average value for German data centers is 1.631.
The PUE value of the latest DCG major project – Main DC Offenbach – is comparatively low. The high-availability data center shows a PUE value of 1.2 and thus has an outstanding environmental balance sheet, standing out from the average.
Tested and awarded: sustainable data centers "Made in Germany"
Sustainability in the data center industry cannot simply be seen as a buzzword. "Green" data centers are the solution for operating competitively and in a future-oriented way in the market. By doing so, we at DCG are not only pioneers of innovations but we can make a valuable contribution to the environment at the same time.
The PUE value is not the only indicator for sustainable data center operation. Since 2019, for example, the eco label "Blue Angel for energy-efficient data center operation" stipulates a minimal value of 8 for the annual performance factor and a maximum PUE of 1.3. In order to be awarded the "Blue Angel" for data centers, only halogen-free refrigerants must be used.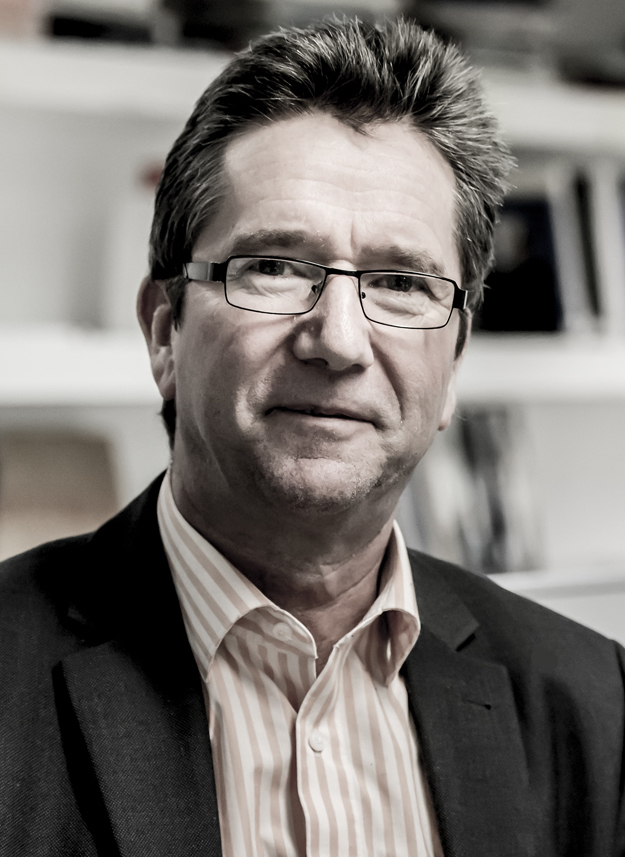 According to Dr. Dieter Thiel, Senior Consultant Energy Concepts at DC-Datacenter-Group GmbH, the Blue Angel – which is now also available for colocation data centers – is important as it is the only certification option that, in addition to sustainability requirements such as the use of natural refrigerants and supply of green electricity, also specifies binding criteria for data center energy performance, both for infrastructure and IT. Standards and Guidelines, such as DIN EN 50600 for data center certification, also regulate the procedure for sustainable data center construction. The experts from DCG's consulting unit SECUrisk develop strategic climatization concepts in agreement with clients.
Waste heat utilization in data centers: How to effectively exploit energy-saving potentials
"The addition of waste heat potential of large and medium-sized data centers in Germany provides a total energy amount sufficient to heat 1.2 million medium-sized flats," emphasizes Dr. Dieter Thiel, who has been working on the topics of sustainability and energy efficiency for many years. The usage of data center waste heat at an economically relevant range requires solutions for waste heat temperature levels of 25 °C occurring in air-cooled data centers. In the near future they will achieve a market share of 90%, says Dieter Thiel. Currently, singular solutions and lighthouse projects relying, among other things, on the use of artificial intelligence mark the technical possibilities – but so far without significant multiplication options. In Germany, waste heat utilization for space heating on a larger scale is practically non-existent.
However, innovative sustainability concepts exist already that take effective methods for post-heating utilization into account. In practice this can appear in various forms such as algae farms, hydroponics, vegetable cultivation or fish fattening in industrial plants and modules. These are only a few examples of concrete concepts for waste heat utilization.
Sustainable data center concepts are the only logical step towards the future
"It is clear that only "green" data centers are sustainable and future-proof. It is important to understand sustainability in data center construction as a holistic concept. In addition to concrete figures measuring energy efficiency, other factors such as consulting, sustainable construction planning and implementation, energy-efficient solutions, energy-saving use of resources and smart monitoring play a decisive role. At DCG, we focus on projects in their individuality and work them out accordingly. When implementing data center projects, it is important to pay great attention to always having a good mix of internal specialists and external partners.
References:
1. Dr. Ralph Hintemann: Cloud Computing profitiert von der Krise. Energiebedarf der Rechenzentren steigt trotz Corona weiter an; Borderstep Institute for Innovation and Sustainability
Jörgen Venot is Head of Global Sales, International with DC-Data Center Group. He is a thought leader on international development with +10 years in the IT and data center business. Jörgen has a proven track record of developing international businesses with partner network development and joint-venture implementations. He enjoys an international personal background, speaking 4 to 5 languages.
Please note: The opinions expressed in Industry Insights published by dotmagazine are the author's own and do not reflect the view of the publisher, eco – Association of the Internet Industry.