Digital Infrastructure – The Unsung Hero
February 2018 -

Digital Infrastructure
Digital Infrastructure – The Unsung Hero
Digital infrastructure, like data centers, networks, and the domain name system, is the unseen enabler of modern digital life and business. A look at how the eco Association is working to raise digital infrastructure to center stage in 2018.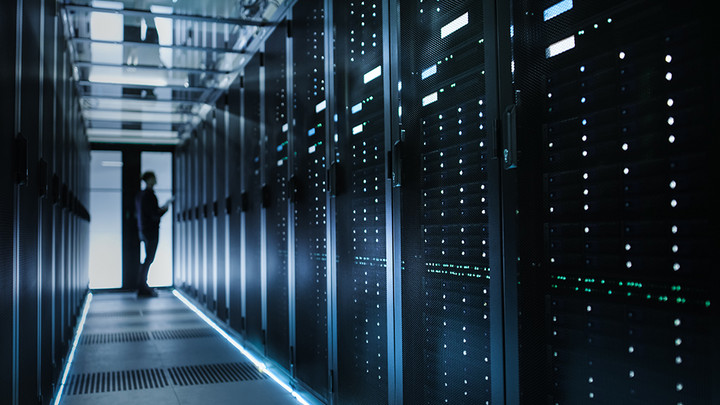 Digital infrastructure forms the foundation of every form of digital transformation. Without data centers, cloud service providers, and Internet service providers – to name only a few of the players involved – it would not be possible to carry out even the most basic tasks of our digital present, like emailing and online procurement. But increasingly sophisticated interconnection contexts – such as industrial IoT and smart city – which already have a substantial impact on economies around the globe, and which are set to transform our digital future, are simply unfeasible without secure, reliable, and easily accessible high-speed digital infrastructure. Even the most successful economies have to rapidly adapt to these fundamental changes to maintain their international competitiveness. This is a challenge that Germany, despite its obviously strong economy, faces like any other country. That's why eco, the largest Internet industry association in Europe, has set the establishment of an Alliance for Strengthening Digital Infrastructure in Germany – which has the potential to function as a model for other economies – as a top priority for 2018.
The planned Alliance for Strengthening Digital Infrastructure in Germany is one of eco's focal points for the year 2018. The goal of this initiative is twofold: firstly, it is to increase political, media, and public awareness of the role of operators of digital infrastructure in Germany and secondly, it is to provide information on the importance of this sector as a provider of employment, and as an economic growth engine, a driver of innovation, and a guarantee of Germany's digital self-determination. As a result, the initiative seeks to bring together companies that represent different components of the digital infrastructure value chain, from data center operators, colocation providers, and cloud providers, to Internet service providers and carriers, and on to software vendors and representatives from the application industry. Through pursuing this goal, the Alliance wants to positively influence future political decisions to the benefit of Germany as a digital location. In the context of the planned alliance, eco is currently working on a Study into the Status of Operators of Digital Infrastructure in Germany.
The Evolution of the Data Center Industry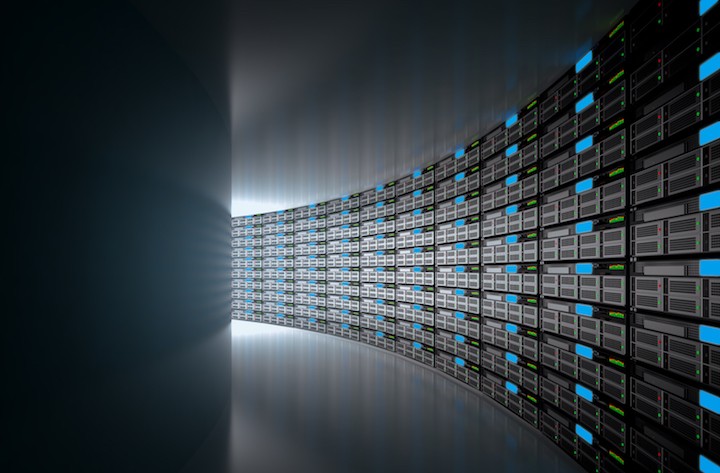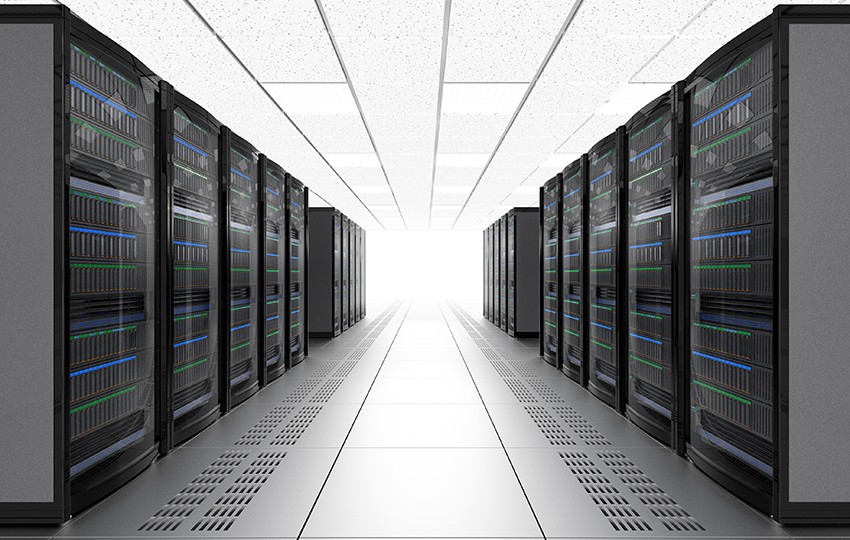 Aside from the planned Alliance, eco will continue its work in specific areas of digital infrastructure, such as the data center industry. The market drivers for this sector in 2018 include sectors like IoT and cloud computing. These and other data-hungry innovations are resulting in the ever-increasing need for data center space – and in turn, in constant growth in the building of new data centers. There is also expected to be further consolidation in the industry, as major players acquire smaller localized hosters and colocation providers, and extend their global footprint. Added to this, energy efficiency is a core data center focus all around the globe, but this is especially the case in Germany, where energy efficiency can function as a key competitive advantage for data center operators. 
From a data center design perspective, according to eco's Roland Broch, we can expect to see more and more modular data center design in 2018 – this trend started several years ago, and it offers increased flexibility for data center operators. 

The growing industrialization and cloudification of IT services will result in a greater tendency towards pre-fabrication of components.
Broch explains that, "The data center manufacturing process will increasingly resemble that of the auto industry: More and more components will be built in a standardized and modularized manner, so that rather than requiring specialists to repair them, they can simply be exchanged. This will simplify design and maintenance for data center operators, and such processes will also be capable of being automated." This, in turn, is likely to mean an increasing number of norms, certifications, and audits in the industry, especially for cloud processors. It will also lead to a need for considerably greater levels of monitoring in the data center. 

The eco Data Center Expert Group, comprised of the eco Competence Group Datacenter Efficiency and the eco Competence Group Datacenter Infrastructure, will be covering all of these topics and more throughout 2018, in events and roadshows. The eco Expert Group Data Center will be meeting to look at the EN50600 norm for data center infrastructure in Berlin on 6 March, and is planning an event on the forthcoming General Data Protection Regulation (GDPR) and its relevance for the colocation industry and critical infrastructure in Frankfurt on 10 April.

The Internet of Things, Broadband, & Data Analytics at the Edge
In 2018, the Internet of Things in all its forms – smart home, smart city, mobility, industrial IoT, etc. – will become more strongly established in markets around the world. While intelligent products and services will simplify domestic and business life for end-users, they also entail a range of challenges for service and infrastructure providers, including handling the ever-increasing mountains of data being generated.
So, how can the challenge of the exponential growth in data coming from the Internet of Things be dealt with? On the one hand, according to eco's Tobias Knoben, we can expect to see an increase in data analytics conducted at the edge, meaning at the location in the real world where the data is being collected. 
This would mean small instances of data processing close to the IoT devices. A certain amount of the data collected by sensors on IoT devices is not required for the intended application, meaning that it makes sense to process the data on-site, and then delete what is not needed. This would allow providers to reduce the amount of data delivered to the data centers.
On the other hand, expansion of high-speed networks is essential for the continued evolution of the Internet of Things and the digitalization of society and the economy. The eco Policy, Law and Regulations division will continue in 2018 to advocate for nation-wide roll-out of fiber-optic broadband networks in Germany, with the objective of achieving a Gigabit Society by 2025. 
Companies and universities must have direct access to multi-Gigabit-capable networks and direct connectivity to the fiber optic infrastructure in order for a region to be competitive in the long term. 

The eco Competence Group IoT is introducing a new initiative in 2018: Round tables which deal with the challenges of smart home, smart city, and industrial IoT, but also looking at the topics which affect all of these verticals, like IoT business modelling, security, and dealing with increasing amounts of data in the Internet infrastructure. Two larger events in 2018 are the IoT Business Trends in Dusseldorf in July, and the IoT Future Trends in Cologne in November. To deep dive into the industrial Internet, there will also be a meeting at the Hannover Messe on 24 April, which will include a guided visit through the trade fair.
New Insights into Market Forces in the Domains Industry
Aside from the eco Names & Numbers Forum's considerable work on the implications of the EU General Data Protection Regulation, other big topics which will affect the Domains industry in 2018 include the question of when the next round of top-level domain (TLD) applications will appear and, in the same context, whether it makes sense to introduce further new generic top-level domains (gTLDs). This is still a part of the evaluation process for the next round. Opinions differ as to whether the free market should resolve which new gTLDs will succeed, or whether the namespace should be limited so as not to make it overly complicated for end users.
One project the eco Names & Numbers Forum is planning to undertake in 2018 is the compilation and presentation of useful statistics for eco members. eco now has two excellent sources of data – the eco member CENTR is a highly valuable source when it comes to the ccTLD (country code top-level domain) world, and we now have nTLDStats, which are extremely informative on the world of generic names – capable of enough granularity to analyze, for example, what time of day Chinese people register domain names. With these sources at its disposal, eco now has huge potential to create statistics or find never-before-seen correlations: and are interested in input from eco members as to what insights would be beneficial to them.
In terms of Domain industry events, eco will be present at the three ICANN meetings in 2018 – the first one in Puerto Rico, the second in Panama City, and the third one in Barcelona in October. We will also continue our cooperation with Dietmar Stefitz, including the events Domaining Europe and Brands&Domains. As well as that, we will be present in February at Domain pulse, a German-language event organized by the three German-speaking TLD registries, Denic (Germany: .de), nic.at (Austria: .at), and Switch (Switzerland: .ch and .li), which will take place in Munich, hosted by Denic. 
Also in February, ICANN is organizing a one-day workshop for registrars who are not already ICANN-accredited, to explain what it means to be an ICANN-accredited registrar. eco representatives will be giving several presentations at the event. Apart from that, the eco Names & Numbers Forum will be present at a range of other events throughout the year.