SCS – "Stacking sovereignty" for Gaia-X applications
July 2021 -

Gaia-X

|

Cloud Computing
SCS – "Stacking sovereignty" for Gaia-X applications
Stephan Ilaender, CTO of plusserver, reports on how the Sovereign Cloud Stack (SCS) supports the success of Gaia-X.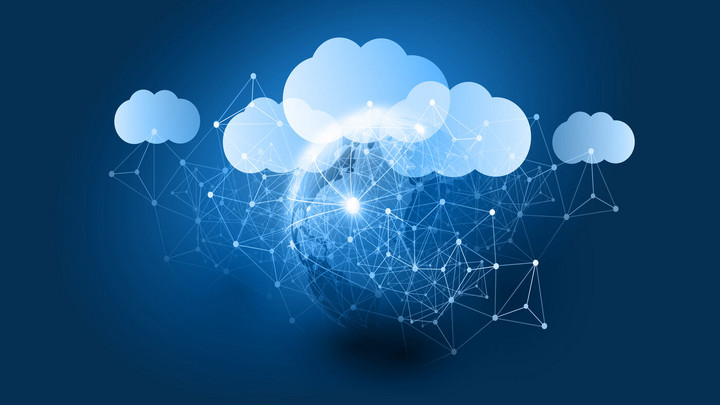 A lot has been said about the Gaia-X project already – recently, mostly about what is and what is not yet happening. Businesses from all over Europe seem to be waiting for the final "Go": To get started. To get things done. To make work work. And it seems like the time has come. More and more organizations are presenting potential applications and the German government recently announced a list of consortiums that will be funded to demonstrate in the coming months how a sovereign data infrastructure offers added value in the development of data-driven business models, AI-based services, and the establishment of European data spaces. Those projects cover a wide range of industries – such as legal, healthcare, education, energy, construction, finance, manufacturing, aerospace, maritime, agribusiness and public sector services.
Several of those projects aim to create platforms for the secure exchange of industry-specific data or applications based on software transparency. But for those platforms and applications to become a reality, one needs an infrastructure – a cloud infrastructure, to be more precise. In order to meet the required attributes of security and transparency, it is mandatory to have a cloud infrastructure that is open source. That way, it is not bound to proprietary technologies of a single provider, which prevents vendor lock-in. This is where the Sovereign Cloud Stack (SCS) comes into play.
What is the Sovereign Cloud Stack?
The Sovereign Cloud Stack can be seen as a cloud operating system. Completely based on open-source software, it is data- and technology-agnostic and provides all necessary components that a cloud provider needs. The SCS is not a complete reinvention, but it relies on proven and standardized OSS components such as OpenStack and Kubernetes. Adding to that, it delivers standards for the installation, configuration and operation of a cloud. Every implementation is tested and certified on the basis of a reference architecture. This means that all Gaia-X-compatible clouds are interoperable on a SCS basis. Currently, certifications are being created to assure users that the implementation they are using is compliant with the standards.
The role of cloud providers
One principle of Gaia-X is that users can freely move their projects from one vendor to another without proprietary software getting in their way. For cloud providers, this means that they must ensure that the services of their customers must be portable and can be distributed across several providers. This is why SCS is a beneficial option for them. Being completely modular and an open software environment, the SCS is based on various components and thus forms a comprehensive cloud and container infrastructure that runs on standard hardware. Thanks to the service broker of the cloud service provider, the user remains completely independent in choosing which services are booked with the infrastructure provider. They can select the services that suit them best from a wide range of Gaia-X providers. This builds trust and transparency among Gaia-X users, as all services are attested by Gaia-X standards. Only in so doing will we be able to keep up the Gaia-X momentum. If cloud providers use SCS as their basis to offer Gaia-X-like cloud solutions, portability, interoperability and universal connectivity will be achieved.
Practical benefits for Gaia-X participants
Imagine you want to create some kind of secure data exchange service based on a Gaia-X-compatible cloud solution which is powered by SCS. To build your service, you need resources such as computing power and – in this case – secure storage. If you are a Gaia-X participant, you act as a consumer of those resources, and you consume them from a broker (Gaia-X). Now, if those resources have attestations such as "Security" or "Data Sovereignty", those attestations can be transmitted, which means that your newly created service is data sovereign "by design" – with no additional verification needed. Additionally, your solution will act according to standards – given that you only use services provided by a Gaia-X-compliant broker. So, if you buy the infrastructure resources with your desired attributes and build your service with it, your service will have the same attributes.
SCS makes European cloud services possible
By creating a European cloud ecosystem, Gaia-X will guarantee digital sovereignty. This is crucial in order to stay competitive and innovative in Europe and to make work work. As one of the founding members of Gaia-X, we at plusserver believe in SCS and are pushing forward the continuous optimization. SCS will enable us – as well as other cloud providers – to offer interoperable and distributed cloud infrastructures that are open source and thus free of rights and controls of third parties. It serves as one of the basic layers of Gaia-X, enabling the federation of services, as well as security and transparency, through an open-source cloud infrastructure. SCS makes European cloud services possible. Our mission is to help shape the digital future of Europe, while protecting European values and wealth.
As CTO at plusserver, Stephan Ilaender is responsible for the company's overall technical concept. After studying computer science, he first founded his own company, which still exists today. He then gained around 20 years of experience in the hosting industry, specifically in successfully managing and implementing individual projects in the key account business. Before he was appointed CTO, Ilaender was Director Managed Solutions, responsible for setting up complex customer projects in the area of highly available online stores.
With his teams, he supports customers in transforming their IT infrastructures in line with digitialzation. This includes developing a multi-cloud strategy, including the established hyperscalers, and implementing modern development and deployment technologies based on containers and microservices. In so doing, an important approach of Ilaender is to identify workloads at the customer for which container orchestrations via Docker and Kubernetes are particularly suitable. His aspiration is also to support customers in their transition to serverless computing.
Please note: The opinions expressed in Industry Insights published by dotmagazine are the author's own and do not reflect the view of the publisher, eco – Association of the Internet Industry.