The Impact of Digitalization on Business Communications
October 2017 -

Unified Communications

|

New Work

|

Digital Transformation
The Impact of Digitalization on Business Communications
Digitalization and the smarter working trend have spawned tools and concepts like Unified Communications & Collaboration (UCC), enabling new ways of working and communicating with each other, our co-workers and our customers. Detlev Artelt from aixvox explains the benefits of UCC and what to look out for.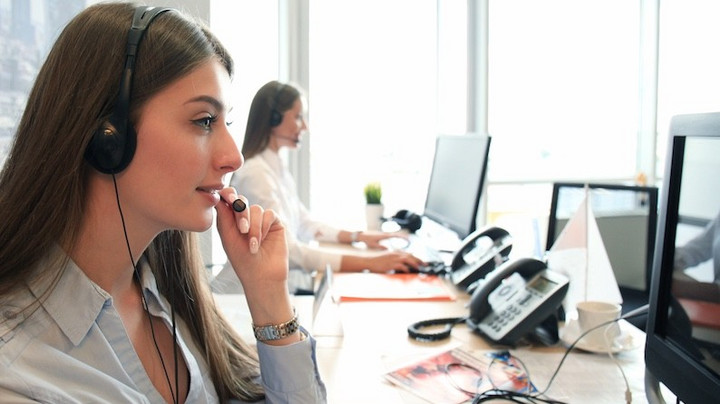 Recent developments in information and communication technologies have made it possible for organizations to provide their employees with new ways of working together. Digitalization and the smarter working trend spawned several tools and concepts like Unified Communications and Collaboration (UCC), which can optimize the way we work and communicate with each other, with our co-workers and customers. Employees can decide for themselves where and when they want to work. Ideally, companies should focus on the results employees produce, not the time they spend working. UCC will increase efficiency in internal business communications as well as customer support in any sector. 
New concepts: Unified Communications…
In its broadest sense, Unified Communications (UC) is the idea of integrating communication processes in order to optimize business processes and increase user productivity. In practice, this can take many forms: users can simply adjust their habits, communication can be integrated into off-the-shelf tools like Outlook or Salesforce, or various communication channels can be integrated into one global UC solution. 

The goal of Unified Communications and Collaboration (UCC), which also includes collaboration tools, is to combine real-time and near-real-time communication and interactive systems. Most UCC solutions give users access to a variety of communication applications like email, chat, SMS, video, voice and desktop sharing on a single user interface. UCC also provides access for multiple devices, so users can access the service via tablet, mobile phone and desktop computer. 

The other big topic everybody is talking about, alongside UC, is smarter working. But what exactly is smarter working? Can we call it smarter working when someone is working part-time from home? Or is it smart to write emails while sitting in a park? At its core, smarter working is a new approach that puts people first by recognizing, accommodating, and nurturing their different work styles – no matter where or when they work. Working closely with a team to finish a project requires a different environment than compiling an offer, making sales calls, or designing a website. The key is to design workspaces and models that suit these work styles. This can improve performance, boost creativity, and allow technologies like UCC to be adapted seamlessly to people's needs. And finally, it means establishing a culture that fosters trust, loyalty, collaboration, and of course productivity. Organizations who adopt this approach can unlock their employees' full potential while also improving business processes.
How to optimize business communications with UCC
Implementing a smarter working approach is a big step which many companies are afraid to take. Oftentimes, the corporate culture is dominated by the old belief that you should "never change a running system". However, digitalization will continue to change the business world dramatically. In order to maintain their position in the market, companies have no other choice but to adopt new concepts and new technologies.  This should be enough of an incentive for managers to consider overcoming their old way of thinking.

As communication processes run like a connecting thread through almost every sector, many companies first start by optimizing communication processes. From there, they can take small further steps to make the entire organization more efficient. Most of them implement UC or UCC tools in their communication in order to optimize processes and to give more flexibility to their employees.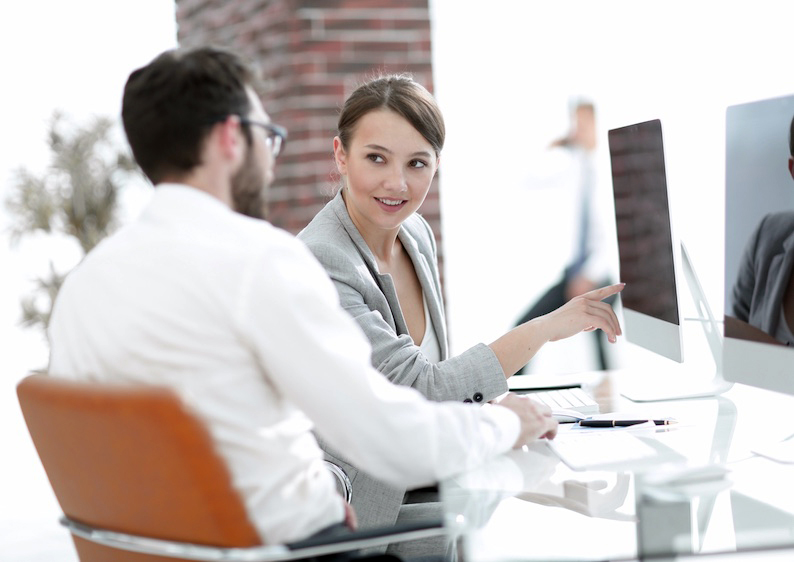 With UCC, employees simply have more options. Along with telephone and email, most UCC solutions offer instant messaging, chat and desktop sharing as well as conference and video functions. The presence function instantly shows everyone whether the person they want to talk to is available, on the phone, or does not want to be interrupted right now. Not only does this allow users to choose whether they want to be contacted via phone, chat, or email at any given moment: It enables them to structure their work in an entirely new way. As most UCC solutions are available on mobile devices, UCC, and the presence function especially, is an important first step on the road to smarter working.

For teams who work from various locations, UCC offers several functions, such as video and desktop sharing or virtual whiteboards, which help team members accomplish their project goals. This can increase productivity, minimize travel expenses, and allow teams to work together flexibly, even when continents apart.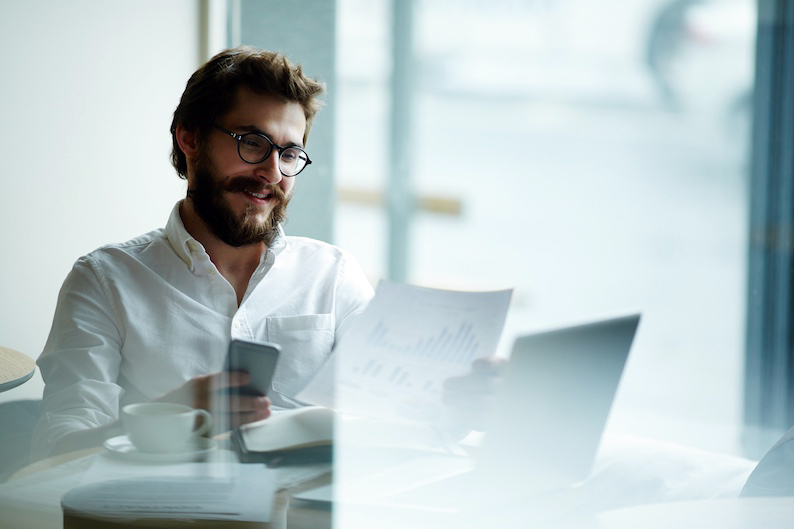 Internal communication processes are not the only area where companies can benefit from UCC. Using it in order to optimize a company's support and customer journey can be highly profitable as well. Organizations are starting to realize that customer satisfaction is the best way to elevate their reputation and find new customers. In fact, personalized service provides the chance to improve profits. Advanced contact center software, such as UCC, allows organizations to fully utilize resources, boost response times, route calls efficiently, and easily access account information, improving customer loyalty.  

Unified Communications and Collaboration solutions are instrumental in order to elevate the modern contact center to become a strategic asset ready to provide the best service possible. Functions and processes to look out for include:

Intelligent Multichannel Routing ─ UCC multichannel contact routing between voice, chat, email, SMS, and social media provides customers with lots of options so they can contact businesses the way they want to. 


Unified Agent Workstation ─ UCC can offer contact center representatives an integrated agent desktop that provides a single view of customer profiles and details of interactions. 


Monitoring and Reporting ─ Contact center performance can be managed across all channels using a real-time dashboard as well as historical reporting.


Integration with CRM ─ If agents are able to get customer information immediately via screen pop when a call comes in, customers can be served more quickly and effectively. 


Self-Service Applications ─ In conjunction with CRM, a caller can be routed to a specific department or person, who then has the customer's information on his or her screen immediately and can provide the support needed.

Communicating in a digital world
Many companies have hardly changed the way they communicate since the introduction of emails. At the same time, a variety of new technologies and channels of communication have entered the everyday lives of millions of people. In order to maintain customer satisfaction, employees in customer support need to be flexible. Today, UCC solutions and the concept of smarter working give them the opportunity to do just that. It does not matter whether a customer seeks support via email, social media, or chat. Companies can provide optimal services if all the information is available in one place. Employees can work more efficiently and be more creative if they are allowed to perform different tasks in different environments. And the right communication tools make teamwork a lot easier. With these new solutions already available, companies who want to benefit from digitalization need to reconsider the way they communicate and work together – even if this requires a new way of thinking.    
Detlev Artelt is CEO of aixvox GmbH, a manufacturer-independent consulting company in Aachen. He heads the competence group Unified Communications at the eco e.V. and CG Business Communications at EuroCloud and is speaker and presenter at many international congresses and fairs. He is the publisher and author of the "voice compass" book series, the standard book for business communication.


Please note: The opinions expressed in Industry Insights published by dotmagazine are the author's own and do not reflect the view of the publisher, eco – Association of the Internet Industry.