Cloud Native: More Responsibility via Decoupling Software Building Blocks and Connectivity
January 2023 -

Cloud Native

|

Connectivity
Cloud Native: More Responsibility via Decoupling Software Building Blocks and Connectivity
Headless CMS enhances responsibility on the strength of cloud native, a development spelt out by Nils Klute from EuroCloud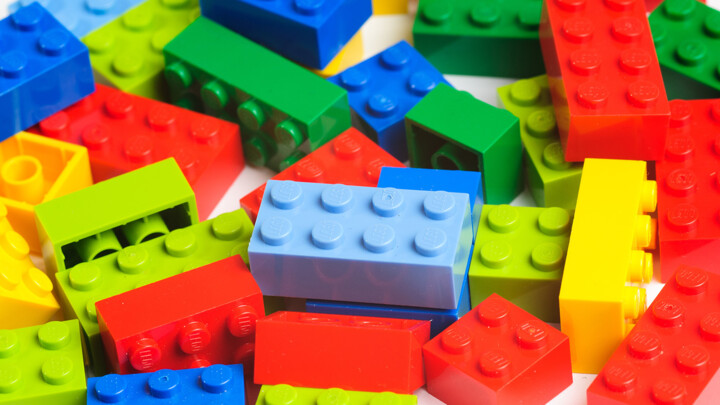 Speeding up loading times and improving page performance: "Headless CMS shifts the focus to the content experience," says Maximilian Hille from Cloudflight. "Cloud native allows software to be streamlined and flexibly expanded," says Daniel Meisen from kreuzwerker. Why it's not only the e-commerce industry that relies on headless CMS.

Daniel Meisen,
Managing Director at kreuzwerker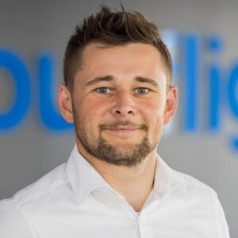 Maximilian Hille,
Head of Strategic Sales & Consulting at Cloudflight
27 percent of the IT decision-makers surveyed already run or create applications in the public cloud – five percent more than in the previous year. The figures of the ISG Pulse Check 2022 on the status quo of the cloud native market in Germany demonstrate that the public cloud is becoming increasingly attractive in Germany. There is also a further trend that is underscored by the success of cloud native technology in e-commerce: headless content management systems (abbreviated as "headless CMS") are dismantling monolithic applications.
"Headless CMS shifts the focus to the content experience," says Maximilian Hille, Head of Strategic Sales & Consulting at Cloudflight. "Cloud native allows software to be streamlined and flexibly expanded," says Daniel Meisen, Managing Director at kreuzwerker. Both of these cloud native service providers specialize in this technology. And both providers are committed to EuroCloud Native: For three years now, the Cloud Native initiative of EuroCloud Deutschland has been bringing the German provider landscape together under one roof.
Headless CMS decouples applications
Whether you're a media company, a publisher, or a store – headless CMS systems are specifically designed to manage, administer, and format large amounts of content. From news and images to videos and products, headless CMS systems break down the paradigms of enterprise CMS applications. Whereas companies once relied on monolithic, all-in-one solutions, today companies are taking advantage of the public cloud: Headless CMS systems consist of loosely coupled applications that can be customized and connected via application programming interfaces (API). "While the building blocks are more complex to develop," says Meisen, "at the same time companies have more freedom to present different content to target audiences via individual formats and various end devices."
Headless CMS: administered via cloud native rather than centrally integrated
Whether it relates to Wordpress, Magento, or Typo3: earlier CMS applications like these bring together all the functions in one piece of software. "The all-round worry-free packages are set out to make things particularly easy for users," says Hille. For example, middleware, front end and back end are centrally integrated. "If you want to change something on the front end, you have to set it up on the back end," says Hille.
On the strength of such applications, online stores build sites dynamically. This means that when customers access an e-commerce offer via their smartphone, the CMS generates a website optimized for the respective end device. As Meisen puts it, this is "a process that can be compared to a database query to get a specific result." But this was a procedure that was often time-consuming and thus took a long time for customers. "If accesses pile up or servers fail, that slows down performance," Hille goes on to say.
Headless CMS is another story: "Instead of running servers, managing libraries or updating applications, companies connect and manage content and features directly in the public cloud," says Meisen. Those who previously merged this into one CMS now connect the building blocks as needed via cloud native APIs. Meisen: "When it comes to features that aren't relevant, I simply don't implement them. That way, apps remain compact, agile, and flexible."
Headless CMS: Develop and operate a customized fit in the public cloud
From e-commerce stores, to news offerings, to catalogs: "Depending on the goal and purpose, companies develop their front end to fit precisely in the public cloud," says Meisen. "Hyperscalers such as AWS offer predefined software-as-a-service building blocks for this, which can be adapted as desired and used immediately." Open source variants also stand for availability.
"All content can be managed and maintained in the cloud," says Hille, "Managing databases and libraries on your own is a thing of the past." What's more, headless CMS systems offer more freedom to control workflow and editorial processes. "Monolithic applications are far less flexible in this respect," adds Hille.
Static websites: Constantly attainable and optimal performance
Headless CMS also relies on static websites. This means that instead of dynamically loading text, images, and graphics, sites can be statically rendered and stored in the cloud. Whether it's to do with tablets, cell phones, or out-of-home display – content can be tailored in advance and precisely to the respective channels, media, and formats. Companies benefit from a higher degree of freedom to comply with corporate design and identity specifications. Not only that, but, as Hille states, "Users benefit from a better content experience and thus a better user experience, as static websites load faster than dynamic ones."
In addition, static sites make it difficult for attackers: Anyone who tries to hack CMS software in this way ends up in a dead end. "Because the front end and back end are decoupled, hackers have little chance with headless CMS," says Meisen. IT problems are no different, as the precompiled HTML files remain accessible via the cloud even if software errors cause upstream systems to fail. As Meisen says: "The static architecture also saves on operating costs because it doesn't require load balancers or complex application logics to always be optimally performant." And Hille goes on to say, "If you build your software architecture this way, you ultimately also make yourself less dependent on individual vendors."
Cloud native development: new organizational culture, more responsibility
"Cloud native applications like headless CMS systems strike a much better balance between business and developer requirements than monolithic applications," says Dr. Nils Kaufmann, who initiated EuroCloud Native and has led it from the start. "While cloud native technology makes the IT landscape more complex, specialized service providers like those assembled by ECN are available to serve SMEs." For example, the software meshes connected via microservices and APIs not only require different technological operating know-how than monolithic server applications; they also require a new organization based on the DevOps principle. What this means in practical terms is that, as Meisen comments, "Those who develop cloud native applications rely on small teams, rapid pace, and short product life cycles; as a result, developers, among others, are given more responsibility." And, as Hille points out: "DevOps is an agile approach that needs an equally agile work culture; while you can easily reprogram applications, you can't reprogram people's behavior."
Nils Klute is Project and Communication Manager at EuroCloud Germany. He is responsible for content marketing activities on topics such as Gaia-X and AI, supports initiatives such as Service-Meister, EuroCloud Native or systems integrators on their cloud journey. Prior to his start at eco in 2019, Nils worked as a corporate journalist for IT corporations (like SAP, T-Systems, and QSC at Cologne-based communication agency Palmer Hargreaves) and previously held public relations positions at market and economic research institutions.