A BIT of Support: Empowering FCBU Amidst the War in Ukraine
August 2023 -

Cloud Computing

|

Digital Infrastructure
A BIT of Support: Empowering FCBU Amidst the War in Ukraine
Els de Jong from Dutch BIT highlights how her company has forged a resilient alliance in IT infrastructure with the First Credit Bureau of Ukraine.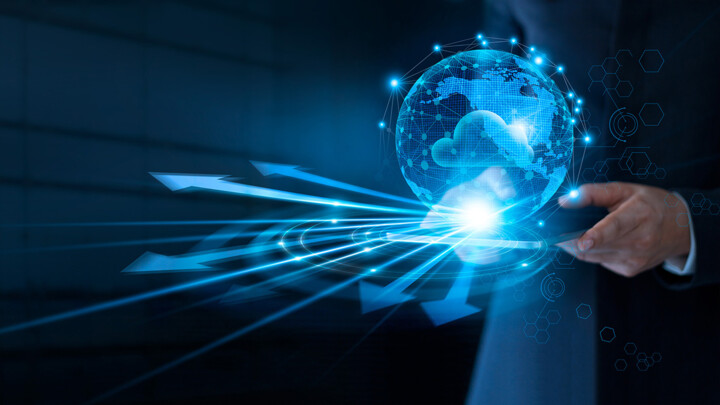 Amidst the upheaval caused by the war in Ukraine, businesses faced unprecedented challenges, and the digital infrastructure of The First Credit Bureau of Ukraine (FCBU) was no exception. Enter BIT, a dynamic and socially responsible company, fueled by a genuine concern for Ukraine's situation. In a heartening display of support, BIT stepped up to the plate, collaborating with FCBU to navigate the crisis and ensure the continuity of their operations.
A Critical Need for Continuity
In the midst of adversity, FCBU found itself in dire straits, with vital data located in the conflict zone. The relentless bombings and infrastructure attacks posed a severe threat to the company's operations. Recognizing the urgency of the situation, BIT connected with FCBU and offered its expertise to find a solution that would safeguard their continuity.
"Since the beginning of the war, FCBU faced hardships: shelling, heat, electricity, and internet blackouts, transport shutdowns, bridges, and roads blocked, evacuation of our team." - Antonina Palamarchuk
Migration to BIT's Cloud
BIT's solution was to migrate FCBU's servers to virtual servers within their secure data centers in Ede, The Netherlands. This move eliminated the need to transport physical equipment from Ukraine, enabling a swift and secure data transfer through reliable network connections. Leveraging their knowledge and expertise, FCBU quickly gained access to 18 virtual machines in BIT's NL Cloud.
The advantages of this collaboration were multifaceted. First and foremost, FCBU's sensitive data found a secure abode outside the conflict zone, substantially mitigating the risk of data loss or damage. Secondly, the virtual server setup provided enhanced flexibility and scalability, allowing FCBU to adapt seamlessly to future changes and surges in demand.
"Due to the risk of physical destruction of FCBU's infrastructure, it was decided to migrate our IT infrastructure to a data center outside of Ukraine. We chose BIT. We are grateful to BIT for providing support. The joint professional work of both teams – BIT and FCBU – allowed FCBU to continue providing services without interruption during these difficult times." - Antonina Palamarchuk
Unlocking the Possibilities
In addition to the technical benefits, FCBU leveraged BIT's expertise in data center services, enabling them to concentrate on their core activities. BIT's support and customer-centric approach helped alleviate technical challenges posed by the war, allowing FCBU to focus on delivering vital credit information services.
Smooth Sailing
Throughout the migration process, BIT demonstrated utmost professionalism and customer focus. Sensitive to FCBU's requirements and the difficult situation they faced due to the war, BIT ensured a smooth transition. The entire process was completed in a remarkably short period of 1.5 months, allowing FCBU to continue providing services without interruption.
"In these circumstances, our team acted responsibly and professionally, supported each other, found effective solutions in challenging situations, and provided uninterrupted work of FCBU." - Antonina Palamarchuk
United We Stand
The solidarity demonstrated by BIT during this collaboration is a testament to the power of international cooperation during the most testing times. Realizing the financial hardships brought on by the war, BIT extended a long free trial period for migration and configuration, proving that corporate social responsibility isn't just talk, but action. Standing strong with businesses impacted by such challenges is at the core of BIT's values.
A Match Made in (Tech) Heaven
This partnership between FCBU and BIT is more than just a technical dance; it's an example of international cooperation when the world needs it most. Both teams – BIT and FCBU – work in a well-coordinated and highly professional manner. FCBU's delight in the collaboration led them to continue with BIT's services on a paid basis, a true testament to the trust and confidence built during this crisis. It's more than a partnership; it's a friendship that's here to stay.
Building Bridges to the Future
When Ukraine's situation stabilizes and FCBU's financial strength blossoms, the financial institution plans to expand its utilization of BIT's resources for exciting new projects. This plan highlights the lasting impact of BIT's support during the crisis, underscoring the potential for further collaboration that fosters growth and success.
By migrating to BIT's virtual servers in the Netherlands, FCBU not only ensured continuity but also remained dedicated to serving its clients amidst adversity. This example of solidarity and international alliance showcases how businesses can unite, overcome challenges, and safeguard their operations.
Els de Jong is BIT's Marketing & Communication Coordinator. As a skilled writer, she regularly crafts articles on behalf of BIT, delivering valuable insights and engaging content to readers.
Please note: The opinions expressed in Industry Insights published by dotmagazine are the author's own and do not necessarily reflect the view of the publisher, eco – Association of the Internet Industry.