A Day Without Data Centers
August 2023 -

Data Center

|

Digital Infrastructure
A Day Without Data Centers
As data centers are essentially the foundation of interconnected life, what would a day without those actually look like? A concept explored by Jens-Peter Feidner, Managing Director at Equinix Germany.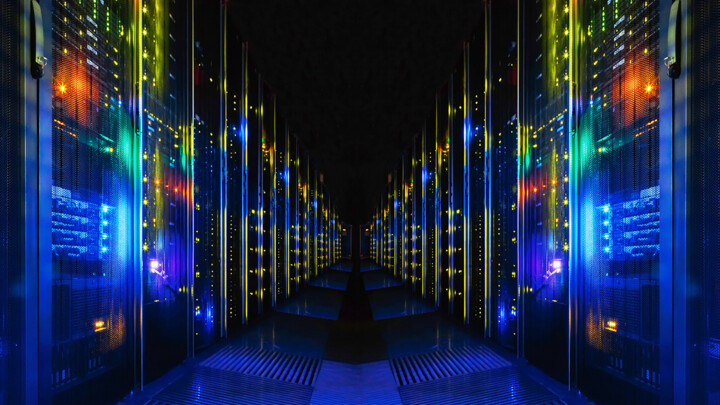 Digital services have long been an integral part of our everyday lives, making our day-to-day more comfortable, convenient, and enjoyable. But only few know that the foundation of interconnected life is a digital infrastructure provided by actual physical buildings – data centers. So, what would a day without those actually look like?
Connectivity in the digital age
Buying train tickets online, using navigation systems for the fastest route to work, using streaming services, or even buying groceries online. These are all examples of how digital technologies shape our everyday lives. The underlying foundation must be able to meet capacity demands, store constantly growing amounts of data, and exchange it directly and safely in real time.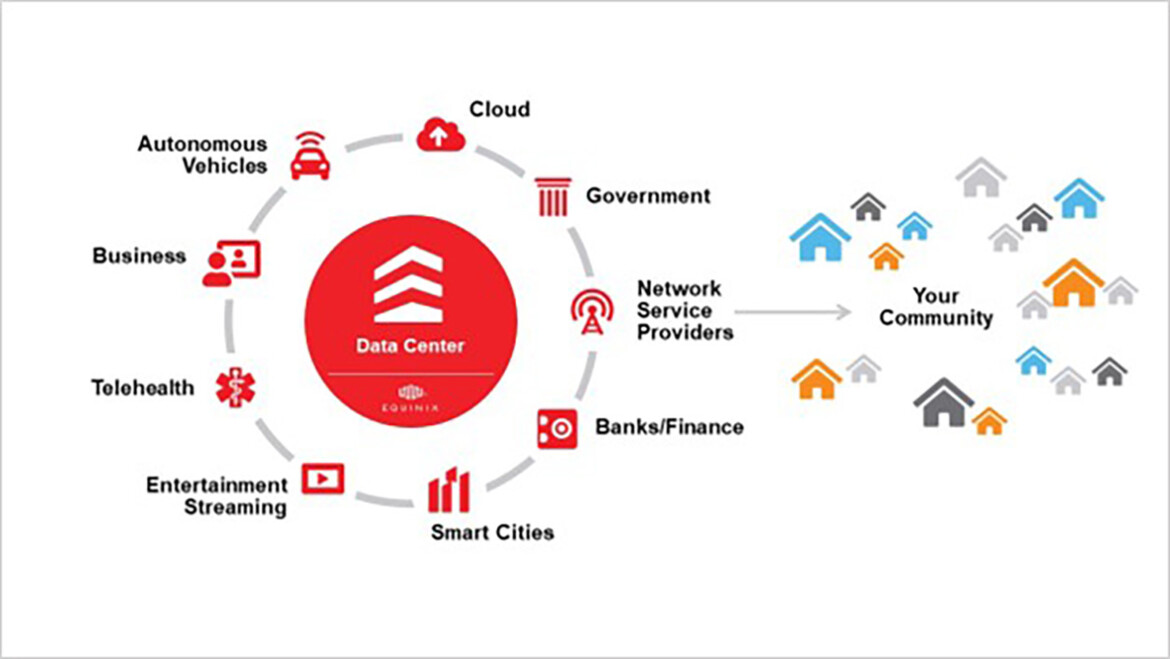 In the same way that roads and bridges provide physical infrastructure, data centers like Equinix's provide the digital infrastructure on which our modern economy and society are built. Our ability to communicate and work today is increasingly dependent on the Internet, which in turn relies on a digital infrastructure. A day without this infrastructure would therefore be a day without the Internet – and this would have an impact on our entire daily organization. Smartphones would be redundant because the data we generate in communication services or applications are stored, processed, and exchanged in data centers. Working from home would be severely restricted, as video call services only manage their high traffic through data centers, and the speed of email and instant messaging programmes can also only be maintained via direct connections in data centers.
Server capacities for booking platforms for doctors' appointments, car repair visits or citizens' offices are also housed in data centers, and sensitive banking data is only provided in encrypted form in financial ecosystems.
The benefits of our everyday life today are based on one variable – data. Through advanced digitization, we generate new data every day, which needs to be constantly processed and analyzed. Data centers provide a platform to process this data quickly, securely, and most importantly bypassing the public Internet – via interconnection. This is the foundation of all digital services we take for granted today.
The analogue German economy
It is not only private individuals who are increasingly dependent on the benefits of digital services today. The entire German economy relies on the digital infrastructure provided by the data center industry.
Data centers are partners of companies in all sectors, but also of academic and political institutions, the health system, and the transport industry such as airports and railway stations who house their applications and data so that operations run smoothly. Companies throughout industries network with relevant cloud partners, service providers, and customers within digital industry ecosystems to directly and safely exchange business-critical data. The availability of this connection thus ensures the business capability of all companies involved.
An example that illustrates the importance of connectivity is online trade, which has particularly grown since the COVID-19 pandemic. A customer who selects a product on a retailer's website would not be able to pay for the goods without a retail ecosystem, as the payment service provider and the retailer exchange their data through the ecosystem that makes it possible to make a payment online in the first place. At the same time, the retailer would not be able to give the goods to the logistics provider for delivery, as the latter only has access to the customer data such as the selected product and the delivery address via the same ecosystem. This means that the customer cannot order or pay for goods and therefore does not get anything delivered. The German economy would literally stagnate without a digital infrastructure.
The increasing use of new technologies such as artificial intelligence (AI) also creates further demand for digital infrastructure due to the enormous amounts of data needed to enable their functionality. The more AI and technologies such as augmented or virtual reality are used in companies and our everyday lives, the higher the demand for data centers. The German government's National Strategy on AI, for example, underlines the role of this technology for Germany, which cannot be implemented without data centers. Just as clouds must also be physically located in data centers as servers to provide access to companies.
Data centers for climate
Contrary to critical belief that power consumption of the data center industry is not conducive to achieving climate goals, the industry supports companies to achieve their climate targets. Virtual activities often replace more carbon-intensive physical activities. The data center industry also replaces pre-existing, old and inefficient in-house corporate data centers by moving their data to colocation. This way, companies not only save costs on their own infrastructure, but at the same time can make use of modern industry technologies that increase efficiency and thus support their climate goals.
The data center industry has made enormous progress in increasing its own energy efficiency through strong sustainability efforts. According to a study by the Borderstep Institute, energy consumption of data centers has increased by around 50% between 2010 and 2020. However, the number of installed workloads has increased more than eightfold. In terms of workloads, the energy efficiency of IT provision has thus increased almost fivefold.
In addition, the industry continues to invest in new and innovative technologies. This includes the use of liquid cooling, solar panels, and the further development of excess heat recovery to heat its own office buildings and, as far as urban heat grids allow, the heating of surrounding areas. For example, Equinix is currently part of a joint project, among others with the housing company Vonovia, planning a heating network for around 1,000 households in Frankfurt to be supplied with surplus heat generated by Equinix's local data centers.
The future of digital infrastructure providers
Digitization is here to stay. As long as the ambitious digitization and innovation goals of the Federal Government in Germany are implemented and the volumes of data generated by the economy and society continue to increase, the demand for computing capacity will continue to rise. However, the benefit that data brings depends on where it is generated and made available. A distributed digital infrastructure close to the places where data is generated will continue to gain importance in the future. This is particularly important for industries such as autonomous driving, where large amounts of data need to be made available at edge locations to ensure the safety and smooth operation of vehicles on the road. The advancement of modern technologies such as artificial intelligence have shown that the use of data will continue to grow in importance and the volumes of data will increase. A continental car collects as much data in one day as ChatGPT used for training!
It is clear that a solid digital infrastructure will remain essential in the future. Both for digitization and for climate protection, because the industry will continue to focus on energy efficiency and sustainability in the future and will continue to play a pioneering role in environmental and climate innovation. As more and more processes are automated and moved to the Internet, a carbon neutral data center is essential to prevent additional greenhouse gases from ending up in the atmosphere.
Jens-Peter Feidner is the Managing Director of Equinix in Germany. He has long-standing experience in the data center sector, having joined Equinix in 2014 as Finance Director for the German market, and serving as Senior Director, Corporate Development EMEA, before becoming Managing Director in 2019. In this function, he is responsible for expanding the business in Germany and determining the company's local strategy.
Please note: The opinions expressed in Industry Insights published by dotmagazine are the author's own and do not necessarily reflect the view of the publisher, eco – Association of the Internet Industry.