Colocation: Make or Buy? What is Worthwhile, and for Whom?
June 2019 -

Data Center
Colocation: Make or Buy? What is Worthwhile, and for Whom?
Wolfgang Kaufmann from Datacenter One says enterprises don't need to choose between owning a data center & outsourcing: They can have the best of both worlds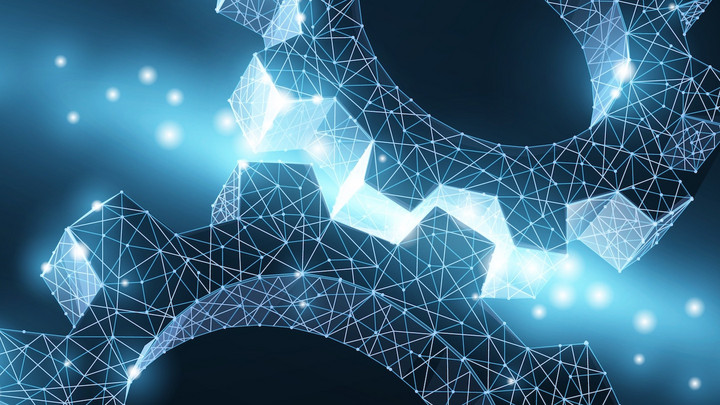 In the age of digitalization, a functioning IT infrastructure is the foundation for a smooth business process and available data is a factor for success. However, the amount of data and the demand for fast processing and availability have increased. The consequence: a growing need for data center capacity – and this applies to almost every company.
The exact nature of this need is, of course, individual. But companies will soon have to ask themselves how to create additional data center capacity.
And this is not only a matter of money and time, but also of scalability. Because what is sufficient in capacity in the short term may again become insufficient in the medium or long term.
There are two basic options: create the capacity yourself or rely on colocation. But for whom is which choice the best? And what aspects should be taken into account in decision-making?
Four criteria for the decision
Cost-effective, high-performance, secure, and scalable – this is the ideal data center. Accordingly, the first criterion to be observed is the cost incurred – both in terms of creating new capacity and in terms of running operations. The challenge: don't let the costs soar. It's not that easy, because many companies often don't know why the cost of a data center is exactly what it is. Not all costs incurred by a data center are necessarily charged to the IT department's cost center - for example, the cost of power supply, troubleshooting, or maintenance and cleaning.
But the data center issue is not just about cost. The second important aspect is the issue of performance. It does not help if there is capacity, but it cannot be fully used or there is no guarantee of reliability.
The third criterion is security. The more business-critical and sensitive the data and applications are, the more important good data center security is. This starts with physical measures such as video surveillance and security and goes as far as securing the fail-safe lines or measures.
The fourth criterion is the aspect of scalability – an issue that also affects costs and performance. Because investing in a new data center should of course meet the company's capacity needs for as long as possible in the long term. Due to the rapidly changing market conditions, a certain degree of scalability is required, since expansion not only entails further investment, but also presents a number of challenges for day-to-day operation.
It is therefore important to have sound planning that takes into account the dynamics of digitalization.
Increased capacity through owner building or colocation?
Depending on the company's strategy and starting situation, it may well be appropriate to build your own data center. If you don't have your own data center yet, construction and operation is possible with access to the required resources. And if you have your own data center at your disposal, but it is no longer technologically up-to-date, it can be worth investing directly in it.
An alternative to building and operating your own data center is using a colocation data center. Companies can use racks, cages, or rooms of an external provider and benefit from the infrastructure at the same time, as the external provider is also responsible for the smooth operation. Offers vary depending on the provider, and it is important that companies match their individual needs with the data center operators' offerings.
What to pay attention to in colocation
In principle, companies should ensure that the following conditions are met in a colocation data center:
Geo-redundancy, edge disjunctures, and carrier neutral power feeders
Continuous power redundancy
Climate redundancy n+1
Two-factor authentication
Security Service 24/7 on site 365 days
EN50600 certification
The reasons for the enormous upswing in colocation in recent years are many, starting with risks in the construction and operation of a company-owned data center – which often lack cost transparency and allow less flexibility. In addition, in recent years redundancy and high availability have gained strongly in importance, and the possibilities for cooling and power supply have evolved enormously. Keeping up with all these developments and opportunities is difficult for companies in their own data center – because that would mean ongoing investment and the associated risk of failure during the modernization.
Colocation offers companies advantages that cannot be denied. However, these advantages can also be exploited by companies that have chosen to maintain a company-owned data center. Especially if an existing data center needs to be upgraded or expanded, colocation can be a useful complement. There are many possible combinations that companies should include in their thinking. In this way they can make the most of both possibilities.
Wolfgang Kaufmann takes responsibility for the planning, the building, and the operation of data centers. In his role he set up the first completely modular data center in Germany and contributed to its design. With more than 17 years of professional experience, Wolfgang Kaufmann has built and operated more than 20,000 square metres of data center area. Constant use of innovative and energy-efficient infrastructure solutions is his speciality.
Please note: The opinions expressed in Industry Insights published by dotmagazine are the author's own and do not reflect the view of the publisher, eco – Association of the Internet Industry.