Connectivity as a Key Differentiator for Data Centers
June 2019 -

Connectivity

|

Data Center
Connectivity as a Key Differentiator for Data Centers
Ivo Ivanov from DE-CIX, on the value of quality connectivity services for enterprises and data centers.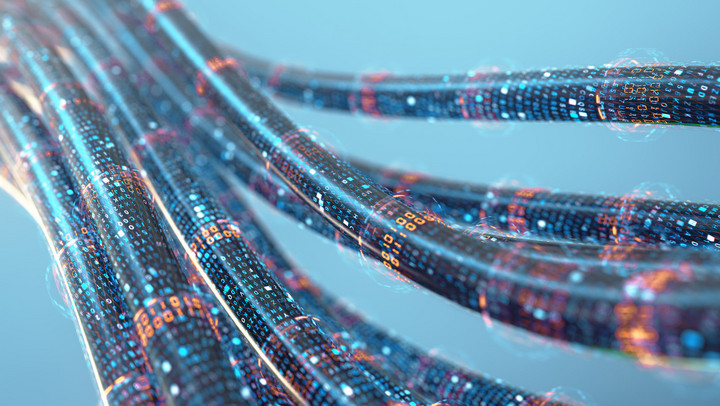 dot: Ivo, what trends are you seeing in the data center space?
IVO IVANOV: We are in an ongoing consolidation phase. The data center market is still determined by global merger-deals. The colocation market is growing by 15 up to 20% p.a.
However, the number of hyperscale data centers is expected to double from 2016 to 2021. In 2021, more than 50% of all IT servers worldwide are expected to be operated in hyperscale data centers. That means, on the one hand, power density per rack will grow. On the other hand, energy efficiency also grows due to scale effects and ongoing virtualization technology.
dot: In your opinion, what is the most important consideration buyers should have when choosing a data center partner, and why?
IVANOV: Customers are looking for reliable partners to whom they can entrust their data in times of the GDPR. The proximity to the service provider plays an important role, especially for many SMEs. And of course it is important to choose a data center which offers access to an interconnection ecosystem, i.e. is connected with an Internet Exchange – such as DE-CIX – that provides a variety of interconnection services such as cloud connectivity. Because connectivity is one of the key differentiators for DCs today.
dot: How does your company adapt to the changing data center space?
IVANOV: In the US and in Asia, the operating sizes of the individual campuses seem to be growing. This should also result in significantly higher traffic per campus (instead of distributing less traffic to smaller sites). In Europe, the situation looks a bit different. Especially in Germany – except for 1 or 2 exceptions – there are no real hyperscalers.
Carrier and data center neutrality is a basic principle at DE-CIX. All our platforms are distributed platforms, offering access via multiple carriers and multiple data centers. With just one connection, networks get access to hundreds of networks. Having DE-CIX in the house, a data center can extend its service portfolio, which helps in winning more colocation pitches.
Various interconnection components are available via one access to DE-CIX: from peering to cloud exchange, from closed user groups and private network interconnections for enterprises to DDoS-protection and security services, to name but a few. We build our ecosystems for the future, for worldwide connectivity. Traffic rates and data center campuses are growing, and our platforms are ready for this growth.
dot: Can you tell us about a customer win and the solution you are proud to be providing them with?
IVANOV: To give one example: In the course of their digitization strategy, one big globally active German company relies on the services of DE-CIX. For example, our DirectCLOUD service – one part of their interconnection strategy – provides an interface between companies with their own IP blocks or data centers on the one hand, and cloud service providers on the other. This enterprise has a direct access at DE-CIX, and from the port at DE-CIX via VLAN to the cloud service providers. This secure Layer 2 connection via Ethernet bypasses the Internet and is not IP-based, so it protects against DDoS attacks and is robust against outages. Thus, there are low latencies and guaranteed runtimes as well as optimized routes for the data packages.
Organizations are currently redefining their activities and their sectors on the basis of digitalization. They will need a new interconnection service regime for their new services. New and transformative technologies – like IoT, artificial intelligence, and 5G – are accelerating the pace of change in markets around the globe.
And it is not only the digital companies that are transforming. Old industries are redefining themselves and their products in the digital era. Car manufacturers, for example, are becoming more and more digital companies: a car has a role as "the 5th screen", where partners from sectors like the entertainment or consumer industries can deliver their messages.
Autonomous driving is a buzzword we all know, not to mention the basic need to interconnect production plants, logistics, and tens of thousands of employees around the world. Today, when a car is launched, nobody is talking about the motor, but rather about the connectivity the car has to offer. It has become more than a means to get from A to B. So we see a need for new interconnection services for enterprises, paired with cloud connectivity and with global capacity interconnection needs.
For this reason, we are preparing the ground for the "Enterprise-IX". Enterprise-IX will tailor the benefits of the cutting edge DE-CIX Apollon connectivity platform to the requirements of digital enterprises, with specialized security services, SLAs, and easy-to-manage connectivity to distributed production facilities and corporate partners. The goal of Enterprise IX will be to generate greater value for verticals through world-class connectivity, allowing them the freedom and flexibility to best profit from the digital revolution.
dot: Where are your connectivity services heading in the future?
IVANOV: DE-CIX is ready for the future. We have a nose for trends, no matter whether it is about development of the subsea cable traffic and rising of new digital hubs, or changes in the traditional "value chain" through requirements from various industries, such as automotive, entertainment, consumption, or remote working.
We also see clearly the physical infrastructure and new technologies like 5G or cloud shaping the future operating environment – both our customers' and our own.
We are a scalable global interconnection platform, where one access to DE-CIX brings our customers services according to their needs and security standards. We believe that interconnected networks are the best way to safeguard our digital future.
We make interconnection easy. Anywhere.
Ivo A. Ivanov is Chief Executive Officer of DE-CIX International, with more than 10 years' experience in the regulatory, legal and commercial Internet environment. Ivo joined DE-CIX in January 2007. In recent years, he has been deeply involved in the establishment of DE-CIX sites in Istanbul, Palermo, Madrid, Marseille, New York, Dallas, Dubai (UAE-IX powered by DE-CIX), as well as Mumbai (Mumbai IX powered by DE-CIX), and several DE-CIX consultancy projects in Africa, Asia, and Europe.
Ivo has an educational background focused on law and business. Fluent in German, English, Russian, and Bulgarian, he graduated from a German business school in 1995 and holds two law degrees, from the Universities of Sofia (Bulgaria) and Bonn (Germany). After graduation, he worked as a lawyer, with a focus on e-commerce law, IP law, telecommunications law, and data protection law.
Please note: The opinions expressed in Industry Insights published by dotmagazine are the author's own and do not reflect the view of the publisher, eco – Association of the Internet Industry.