Digital Trade Routes: Everything Always Available Immediately
April 2021 -

Digital Transformation

|

Digital Infrastructure

|

Gaia-X
Digital Trade Routes: Everything Always Available Immediately
Companies and industries that depend on reliable digital trade routes should invest in their own and sovereign digital infrastructure, according to Harald A. Summa, CEO of eco and DE-CIX.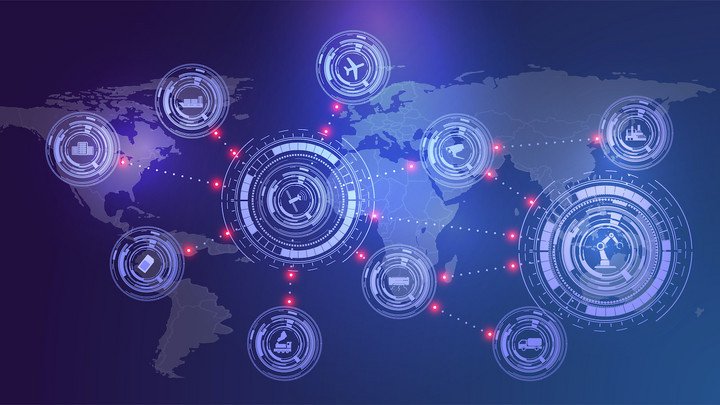 Thanks to its decentralized structure, the Internet is well equipped for failures – but that does not protect against dependencies. Companies and industries that depend on reliable digital trade routes should invest in their own and sovereign digital infrastructure.
What is expected from the Internet is no small thing: Everything should always be available immediately. The digital economy aspires to live up to this expectation. Regardless of the question of the extent to which the immediate fulfillment of every desire is sensible: So far, the Internet is managing this quite well. The digital infrastructure that powers the Internet has also proven its dependability during the Covid-19 pandemic. While offline it is important to avoid contact with others, online we rely on interference-free connections to keep in touch.
Only a few are interested in the way in which these connections provide for the transmission of data. What is perhaps better understood is that data paths are flexible. In a network with countless nodes, many paths lead to the destination. But along which path the data will actually travel from A to B cannot be predicted; whether, on the way from Hannover to Dallas, it passes through Frankfurt, or has a data stopover in Amsterdam, or possibly both… Does it matter? Yes, it does.
"The Internet" – the one worldwide network that connects everything to everything and thus makes everything always instantly available – does not exist. What exists is a network of networks. And for that to work, it takes a lot of digital infrastructure. Every subnet – even the smallest of them – has an owner. And who sets the rules in this network? Who has no choice but to follow these rules?
Those who ask themselves these questions quickly come to the same conclusion, regardless of whether the constant availability of everything immediately makes sense or not: Anyone who wants to reliably exchange data on the Internet, and thus maintain their economic sovereignty, has no choice but to operate their own corresponding digital infrastructure.
This is no different in the digital world than in the analog one. Those who do not manage their own trade routes must expect to be dependent on others. A container ship could get stuck in the Suez Canal and block global trade for days or weeks, just to give a recent example. For this reason, investments in digital infrastructure projects such as Gaia-X are enormously important. With the pan-European project for a sovereign digital data infrastructure, the parties involved are taking the decision on their digital trade routes into their own hands.
The task ahead is to translate the Gaia-X vision into a network in which a wide variety of players can securely and easily share their ever-growing volumes of data with any number of partners of their choice in a secure manner. If they use the potential wisely, they will achieve far more than just creating a new digital marketplace with reliable standards: Out of the public Internet – with all its flaws – they can create a subnetwork that is characterized by openness, transparency, and security – and thus also offer companies that rank two or three numbers below world market leadership a sovereign basis for digital business.
Harald A. Summa has been CEO of the world's largest Internet Exchange DE-CIX in Frankfurt since 1996, and is Chair of the Board of DE-CIX Group AG. Harald A. Summa is also founder and CEO of eco – Association of the Internet Industry, as well as being patron of GAIA-X AISBL.