Transactional Email: Missing in Action?
March 2018 -

Email Marketing
Transactional Email: Missing in Action?
The power of transactional emails as direct customer communication is often overlooked by companies in favor of marketing emails. Julia Janssen-Holldiek, Director of the CSA, explores their importance and offers advice on getting them delivered.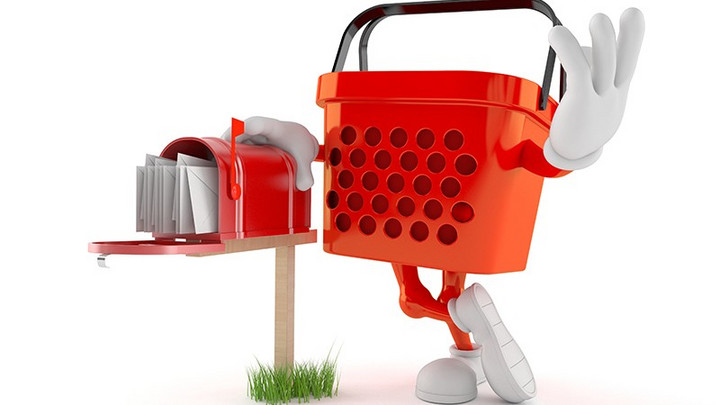 Have you ever forgotten your password for an online shop? You click on the "password forgotten button", and then go to your inbox to look for a password change email. You wait, you refresh the client, you wait a bit more. Nothing comes. Frustrated, you go back to the website and click the button again and wait for this email to arrive. Then, in a flash of genius, you check your spam folder. If you're lucky, in amongst the quagmire of offers for potency enhancers and fake friendship requests, you will find both of the anticipated emails. You fish the latest out, and get on with purchasing the desired product at today's hot discount price.
If you're not lucky, then the emails just didn't arrive. They lost their way as a result of a deliverability problem with the webshop mail system. This is infuriating for you as a customer, but it is disastrous for the online store. Transactional emails need to be delivered, every time, to every customer.

While marketers like to believe that their newsletters and promotional emails are so appealing that we all want to read all of them from top to bottom, transactional emails are the ones that we are actually often waiting for, and are far more likely to open and read. That's because they are directed at "me" personally and contain very specific information that is highly relevant to me as an individual recipient. I am keen to receive my order confirmation, payment notification, information on the delivery of goods, product information and user instructions. Or I want to be sent my PDF tickets, newsletter subscription confirmation, security notifications triggered by changes to my password/security settings – even messages letting me know that I have not been forgotten, although I may not have visited that particular shop in a while.

But what exactly is a transactional email? Techopedia.com defines it as "a specific type of email message that accomplishes some kind of individual transaction". They are highly individualized, they refer to a specific transaction, they may require action from the recipient to complete the transaction, and they are not sent in bulk. In addition to the functions listed above, other types of customer communication by email that fall into the transactional category include:
Profile changes
Double Opt-In emails
Shopping cart abandonment emails
Personalized product recommendation
User instructions for purchased products

The power of transactional emails 
Transactional emails confirm that online processes are functioning correctly. In a new world where we have to grow accustomed to losing the type of instant feedback once offered by face-to-face interaction, transactional emails leave online consumers with a feeling of confidence that the company they are doing business with has everything under control. They engender trust and offer a feel-good moment – handled well, transactional emails can contribute strongly to customer loyalty and repeat purchases. But beyond that, transaction emails grease the wheels of e-commerce. Delivering them reliably to your customers is essential to "clinching the purchasing deal" and thus to ongoing success in the online world
All the more worrying, then, when a transactional email goes astray.

Giving transactional emails their due
If your transactional emails are not making it into your customers' inboxes, firstly, how can you find out, and secondly, what can you do about it? The simple answer would be to get the support of an email service provider (ESP) and capitalize on their expertise to analyze and optimize your emailing. But before launching yourself immediately onto such a path, let's look at those two questions in a bit more detail.
In approaching the first question, initially consider: what do you know about the success of your transactional emails? The open and click rates on transactional emails across industries are significantly higher than those for other types of emailing – the statistics vary, but the average is probably around two to three times up on other forms of email. 

But are you even tracking your transactional emails? Has your company, perhaps, taken the attitude that transactional emails are somehow less important than promotional emails, because they are not sent in bulk or seen as a revenue tool? Given the greater open and click-through rates possible for transactional emails, these are an important tool to engage with your customers and strengthen brand awareness. As Magnus Eén, Email Deliverability Manager at the furniture web shop Westwing, points out, "just looking at open rates etc. could give you a hint about whether something is working or not." As a result, "having an email service provider solves a lot of those challenges that you would have if you did it in-house."  Just one word of caution here: You need to make sure that your tracking is compliant with data protection laws – that means, for example, making sure that your tracking is anonymized so that you do not gather personal data without consent.
They are also potentially a powerful revenue tool, in which you can market related products and accessories to the product your customer has just bought (although, here again, you need to check the local data protection regulations to see to what extent this is legal for your customers). So, transactional emails deserve to be given their due in your marketing strategy. Here again, an ESP can help you to not only track the success of your emails, but also ensure that your tracking is compliant with the relevant data protection laws.
"Transactional emails play a fundamental role in customer relationship management," according to email marketing specialist Dr. Torsten Schwarz. "Companies would be well-advised to work closely with emailing experts to get the most out of that interaction. Depending on the level of expertise and resources within the company, the decision to outsource to an ESP does not mean all or nothing – there are levels in between that can be individually defined. However, most companies do not have the resources to hire experts for each of the tools they are using. Using external specialists means that a company can concentrate on its core business."

How can I prevent my emails from getting filtered out?
On to the second question: How can you ensure deliverability? There are a range of reasons why your emails might be disappearing into the ether or, more prosaically, being filtered out by the ISPs of your recipients. These could have to do with the maintenance of your contact database, authentication issues, or the reputation management of your domains, to name a few of the potential issues. 
For example, if you are in regular email contact with a customer and are responding to recent purchases, then you shouldn't have any problems with the validity of the email address. But if you send the new T&Cs to all customers, including some that you have not been in touch with for the last 18 months, email addresses that have since been abandoned by the recipient and closed down may in the meantime have been turned into spamtraps by the ISP, which could end up with your getting blacklisted.

Optimizing your transactional emailing: In-house or outsourced?
Certainly, it is possible to maintain your transactional emailing internally to keep your costs down and avoid being dependent on a third-party service. If you take this path, the Certified Senders Alliance (CSA) provides information and advice on topics like Bounce Management, how to set up DKIM for authentication, and how to ensure legal compliance. (Spoiler: If you get the compliance right, most other things fall into place for email deliverability).
However, outsourcing your transactional emails to a professional ESP does offer significant advantages in terms of list and bounce management, reputation management, authentication and technical standards, and delivery control. It puts your emailing in the hands of experts who specialize in getting your email into the recipient's inbox. Magnus Eén, explaining Westwing's decision to outsource their emailing to an ESP, comments that, "I wouldn't go building a car myself, because I don't have the knowledge. And I think that applies to everything. That's how society works today. We help each other and you have special areas. Our special area is to source really cool interior stuff, and offer that to our members. Yes, we're using email as one of the channels and that's one of the tools we're using, but we're also using push messages in our mobile apps for iOS and Android, and that doesn't mean that we need to develop a phone for people to look at them. I just think that we cannot be experts in everything, and somewhere we have to draw a line." 
This means that brands can get on with what they do best. What's more, having an expert ESP that is certified by the CSA adds the advantage of being able to use the CSA whitelist. This makes it much easier for that valuable message to find its way to where it's meant to be.
Interested brands can find a CSA-certified email service provider here: certified-senders.org/participants and/or at the portal www.emailvendorselection.com. 

Brands and ESPs can find out more about the CSA and network with the emailing industry at the CSA Summit 2018. 

Julia Janssen-Holldiek became part of the CSA team in 2014 and Director in 2017, and is passionate about creating and enabling quality standards for commercial emailing. Prior to the CSA she worked for several years in Marketing and Sales at Dell. Julia studied business administration at the University of Cologne and the Universidad Torcuato di Tella, Buenos Aires.