Developing a Brand Launch in the Digital Landscape
March 2018 -

Branding

|

Domains

|

Online Marketing
Developing a Brand Launch in the Digital Landscape
Companies often forget crucial steps in developing a brand in the digital environment. Marie Le Maitre from CSC explains to dotmagazine how to build a branding strategy that incorporates the potential of digital tools.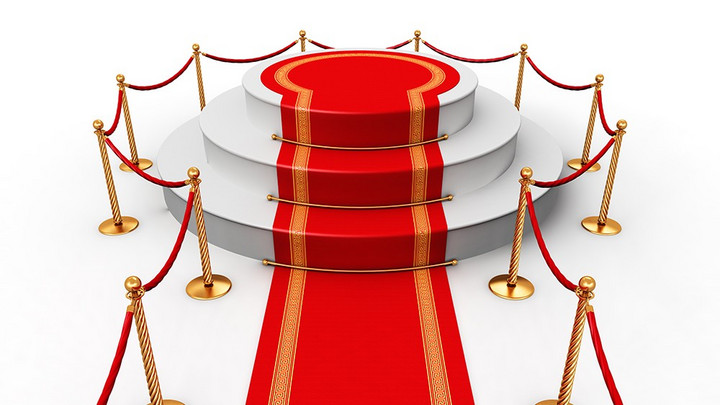 MARIE LE MAITRE: As the leader in corporate domain management, online brand protection, and security services around the globe, we manage, protect, and secure our clients' digital assets and online presence. So when a client launches a new product or new brand, we will be involved at some point in that process. This best practice guide will help companies understand why they must secure their brand or product name within the digital landscape to avoid missing out on commercial opportunities and, more importantly, to ward off ongoing infringement threats to their brand.
DOT: In your view, what are the main challenges a brand faces during this process?
LE MAITRE: Developing and launching a new product or service is probably one of the most challenging tasks in the marketing field. Companies must begin with the concept, develop a business strategy with analysis, develop the actual product, and then focus on the commercialization—it is a daunting process, but exciting at the same time.
Creating a brand strategy for a new product or service is crucial, because brand names carry the position, value, vision, and tone of a company into the market they serve. It will be the foundation of all marketing communication for said product or service going forward. So when starting a brand strategy, it is absolutely crucial that your company and its agency understand the digital landscape of the organization as it stands today, as well as incorporating the vision for your brand in the future.

DOT: Can you elaborate on the "digital landscape" and provide examples?
LE MAITRE: Certainly. As mentioned before, rebranding a current product or coming up with a brand name for your new product or service requires a strategic process. Companies must first conduct research and analysis to define the positioning, personality, and values of the product or service based on the company's overall brand. Whether through a marketing or advertising agency or not, companies will most likely go through a brainstorming session, narrowing down the number of name possibilities until one is selected.

However — and this is the crucial question — at what point did the company or the agency look at the availability of this selected brand name within the digital landscape? It's very common to check on the trademark and the domain name at least in the .COM extension. 

Oftentimes, companies fail to check if the domain name is available in other extensions, or what type of variations are possible, including misspellings. What about social media? Social media handles with that brand name could be available. How about mobile apps? They might not be needed immediately, but they could be part of an overall business strategy to register defensively or even to use in the near future.
DOT: What about privacy? Many companies do not want to reveal their new products before they've been launched. 
LE MAITRE: Every registrar should be able to offer privacy protection and mask domain ownership up until the product or service launch. The key is to unmask them once the brand has launched. 
DOT: In the best practice guide, you touch on security—can you explain this further?
LE MAITRE: When companies launch a new brand, there will be a lot of buzz, whether it's as a result of advertising, public relations, news coverage, etc. It is therefore vital to keep the company secure at all times. Brand owners should make sure to apply the appropriate secure sockets layer certificates to new domains, apply locks like two-factor authentication to core domains, and protect themselves against email fraud. Brand reputation is always at stake, especially when launching a new brand.
Download the CSC Best Practice Guide "Developing and Launching a New Brand"
Marie Le Maitre is the CSC® marketing manager for Europe, Middle East, and Africa, and is responsible for developing and executing long-term marketing plans and short-term action plans for the EMEA region. Sharing thought leadership content with organizations and communities is very important to Marie, as it helps build trust, credibility, and strategic connections, as well as opening up discussion. Marie believes that in a fast-evolving digital sphere, this is vital so that organizations and industry leaders stay focused and apply the best protection and security measures to their organization and online brands. Marie is very active in this field. Prior to her career at CSC, Marie worked for Callaway Golf as well as Kodak within Marketing and Sales.

Please note: The opinions expressed in Industry Insights published by dotmagazine are the author's own and do not reflect the view of the publisher, eco – Association of the Internet Industry.