From Carrier Pigeons to Fiber Carriers
June 2022 -

Networks

|

Data Center
From Carrier Pigeons to Fiber Carriers
Klaas Mertens, Global Solutions Architect, Equinix, on why distance still matters so much in modern network communications.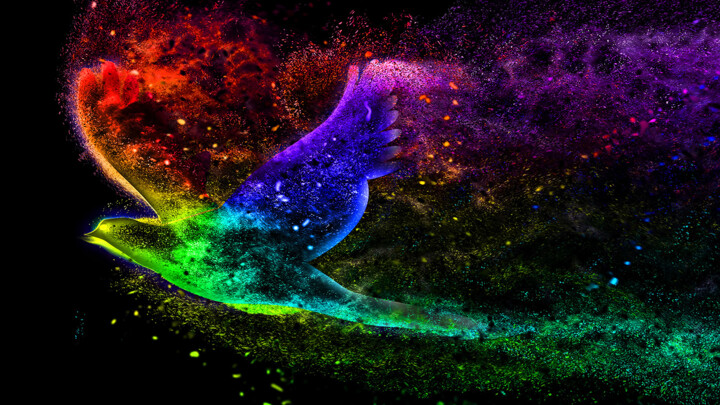 For hundreds of years, humankind has been devising means to communicate over distance. While at first, they had to travel themselves to relay messages to distant recipients, they soon discovered technologies to make communication faster, easier, and more efficient. Communication has come a long way from the use of horse riders and carrier pigeons to the modern fiber networks around the globe. Whereas it used to take days to send a message across an entire country, today we can send high-definition videos around the world in a matter of seconds. But still – distance matters. Even "speed of light" means that the light pulse that transmits the information takes a certain amount of time to travel a distance – albeit this time is usually measured in milliseconds. This is called network latency and while in many cases it is not a hindrance, the more back-and-forth communication that needs to take place, the more important latency becomes. Imagine a chat-type communication where a messenger needs to transport every sentence back and forth – it would take ages just to agree on a time for dinner!
But there is another factor where distance plays an important role, and that is light dilution. Essentially, light pulses are no different than carrier pigeons or horses – they can only travel a certain distance at a time, before they get tired and need to recharge. The rest stops of modern fiber networks are what are called repeaters that either "reinforce" the light pulses or simply read the information from the light, regenerate it, and send it out with a new laser pulse – just as riders in the past would change horses at changing stations.
Of course, such repeater stations need a lot of space and power to operate. And even though engineers have successfully extended the distance between them – today, modern fiber cable systems can reach up to 400 to 800 km between repeater stations to shoot light across a whole state or country in a single instance – those systems still require large amounts of space and power to focus enough light energy on the cable to transmit legible information over such great distances, along with very precise lasers and special fibers. As such, they are mainly used in subsea-cable installations where long distances need to be bridged without having to interrupt the cable.
To overcome this challenge, a technology has emerged in standard network communications that uses much smaller and less powerful lasers in a small form factor pluggable device, the so-called "SFPs". These small modules, about the size of a matchbox, convert electrical signals from network equipment such as switches and routers, but also from standard computers, into light signals. But while these modules are incredibly powerful for their size, they lack the performance of large-scale laser systems. Even though SFPs today can transmit up to 400 gigabits per second, the most sophisticated and expensive SFPs can only cover a distance of up to 40 km. The standard distance for connections from SFP to SFP is usually even lower, with a maximum of 10 km.
This brings us back to the rest stops and pigeon lofts of the past. While there were indeed fast horse riders or ships that could cover large distances in a single "leap", the standard pigeon could only cover about 100 km on a single flight (which at the same time is actually more than the modern fiber SFPs). So, if you were a merchant or ruler of estate who needed to communicate with numerous parties, it was much easier if you lived within "flight distance" of the nearest "pigeon loft" of your communication partners.
Decades later and despite enhanced capabilities of modern fiber communication systems, this is still the reason why most state-of-the-art IT system users and providers prefer to have their communication partners within a radius of no more than 10 km fiber length to aggregate the information and exchange data with their peers in the information industry.
To this end, they no longer rely on carrier pigeons – but on high-performing data centers. Data centers enable a fast, efficient, and secure exchange of the enormous amounts of information that are needed in today's digital world. This private exchange of data between companies, cloud and service providers forms the backbone of today's Internet and is called interconnection.
At the same time, IT companies are relying on specialized partners to cover larger distances – the so called "network carriers" that provide and operate the specialized high-power laser systems. These companies aggregate multiple communication streams locally and transmit the information over longer distances – similar to a truck transporting a large number of pigeons on a highway.
So, one thing has remained important throughout the ages of human communication: If you have to exchange a lot of information on a daily basis, it certainly pays to live close to the post office! This also becomes evident when looking at the communication capitals of various countries. Frankfurt, for example, is not only the financial, but also the communication capital of Germany – and always has been. If you visit Frankfurt City Center you can see the beautiful Thurn and Taxis palace from the 18th century, right next to the busy shopping street "Zeil", which was home to the first headquarters of the German postal system. And while the skyscrapers behind it now host a hotel and a shopping mall, this was the former site of the central German telephony switchboard system that hosted all national long-distance lines. While the actual site of interconnection was moved in a huge effort in the 1990s, when communication systems were still a state monopoly, it was not moved very far and the national interconnection site remained in Frankfurt, close to the country's geographical center. This is where the rise of modern communication systems such as the Internet began.
All fiber networks being constructed in Germany took Frankfurt as their center of connection, as all communication partners were available within the then even shorter fiber distance of 5 to 10 km. This physical proximity of partners also contributed to the flourishing of exchange systems such as one of the largest Internet Exchanges in the world in terms of traffic, DE-CIX, and the ability of more partners to participate in global communication systems.
Today, the city of Frankfurt, on the River Main, is discussing why there are so many data centers being built in and around the city and why every major cloud or network provider of the world wants to set up shop in "Mainhattan". The answer to the question of why Frankfurt became the home of so many successful businesses, be it the Rothschild banking house hundreds of years ago or the German Bank System in the last century, is still the same: It is because of the carrier pigeon proximity of their communication partners. Or in other words: the 10km-average reach of affordable and abundantly available fiber communication devices, the standard Single-Mode-Fiber SFPs – the carrier pigeons of the modern world.
Klaas Mertens is a Global Solutions Architect at Equinix in Germany. He has long-standing experience in the data center sector, having joined Equinix in 2014. Within his role, he is responsible for Global Solutions Design and Architecture involving Connectivity, Data Center and Cloud Components.
Please note: The opinions expressed in Industry Insights published by dotmagazine are the author's own and do not reflect the view of the publisher, eco – Association of the Internet Industry.