The Paperless Office – from Vision to Reality
July 2021 -

Digital Transformation

|

New Work
The Paperless Office – from Vision to Reality
Goodbye faltering workflows – hello electronic signature! Whitney Bouck, Chief Operating Officer (COO) of HelloSign, a Dropbox company, shares her thoughts on the paperless office.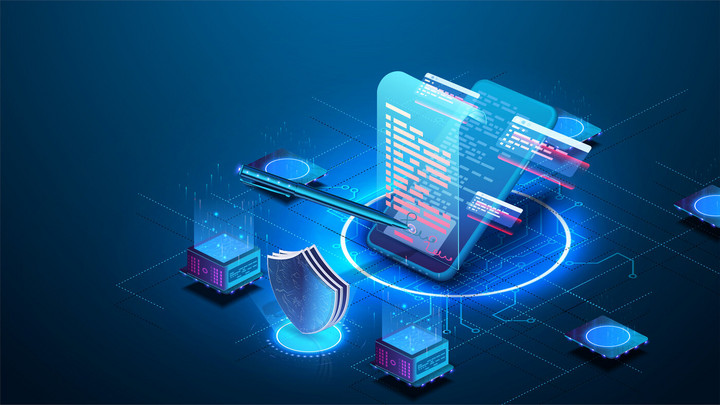 dotmagazine: What has the Covid-19 pandemic and the shift to remote work in 2020 done for your business?
Whitney Bouck: Among many dramatic and sad changes, the virus has been able to accelerate and modernize at least somewhat: It showed us a new way of working and opened up the opportunity for paperless work. Not only for environmental reasons was it welcome that we all printed out significantly less in the home office, but it also left the desk – Marie Kondo would be proud – wonderfully free of paperwork and annoying paper clutter.
In Germany, in particular, there is still a certain loyalty to pen and paper. But slowly and surely, the DACH market is also embracing digital, fast, and secure signature-based workflows. While, before Covid, electronic contract signing was more of a nice-to-have tool to quickly reach legally binding deals, especially internationally, contactless digital signatures became essential during the crisis. Perhaps simply because we only came to understand the full scope of the possibilities of such tools during the crisis. As an example: During March and April 2020, eSignature requests via HelloSign increased threefold compared to the previous two months. So, a forced digitalization that had been talked about for so long – whether in business, but also in education or even government circles – caused this jump. In short, we have come to know and appreciate the benefits of such tools in the Covid era and do not want to do without such accelerated, secure workflows in the future.
dot: How do you position HelloSign with companies that are still hesitant or slow to convert their eSignature process to digital?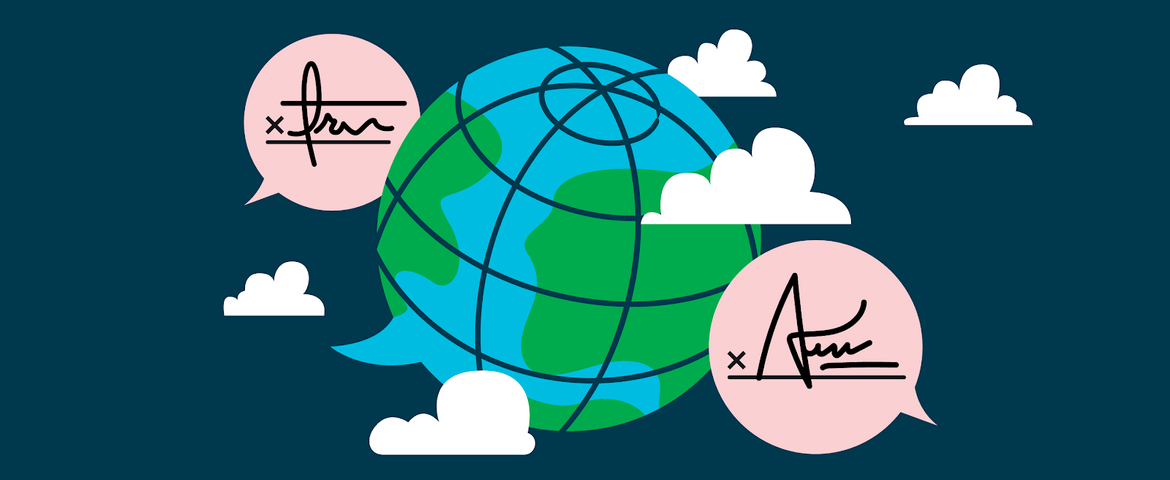 Bouck: It's so important to understand the customer and figure out where they're coming from. Every business needs to sign things – whether it's confidentiality agreements, sales contracts, proposals, statements of work, compliance documents, proposal letters, financial documents, and so much more. HelloSign is built to make that entire process easy, quick, and legally compliant.
For someone hesitant to move to digital, the first question should be "why?". If it is about fear that perhaps digital isn't as safe as paper, that's pretty easy to overcome. Paper can easily be lost, can be altered, can only be in one person's hands at a time, and is very slow to move from person to person. An electronic signature overcomes all those obstacles and provides a much more legally defensible outcome, since every view, signature, and date is tracked in a highly detailed way in an audit trail.
If the reason for hesitancy is due to other priorities, then that's a completely different conversation. Then it's about the value to the business. We can show a company how utilizing HelloSign can increase deal close rates by up to 25%, shorten signing cycles from weeks to minutes which accelerates time to revenue, and increase efficiencies in document-related processes by up to 40%. These are often the compelling kinds of benefits that will put eSignature at the top of the priority list.
Finally, there are times when a company may be reluctant to introduce their customers to a 3rd party product in the midst of an important online process. It can introduce confusion in the best case and distrust in the worst. It's the reason that we provide our eSignature service via an API (application programming interface) so that it can be completely embedded in our customers' applications, websites, and workflows. We will even allow a company to entirely rebrand the eSigning experience so that the company's brand is consistently present from the very start of the process to the very end.
dot: In fact, digital processes are said to be much faster than paper signature processes. Is that true?
Bouck: Yes, certainly! Where paper-based procedures often take days or even weeks to complete, a digital version using an electronic signature would allow everything to be done in just a few clicks. Signature, copy, and filing can be done within minutes. This is precisely why more and more companies have decided to switch to eSignature solutions over the past year. Imagine how much time is freed up for other, more productive work processes!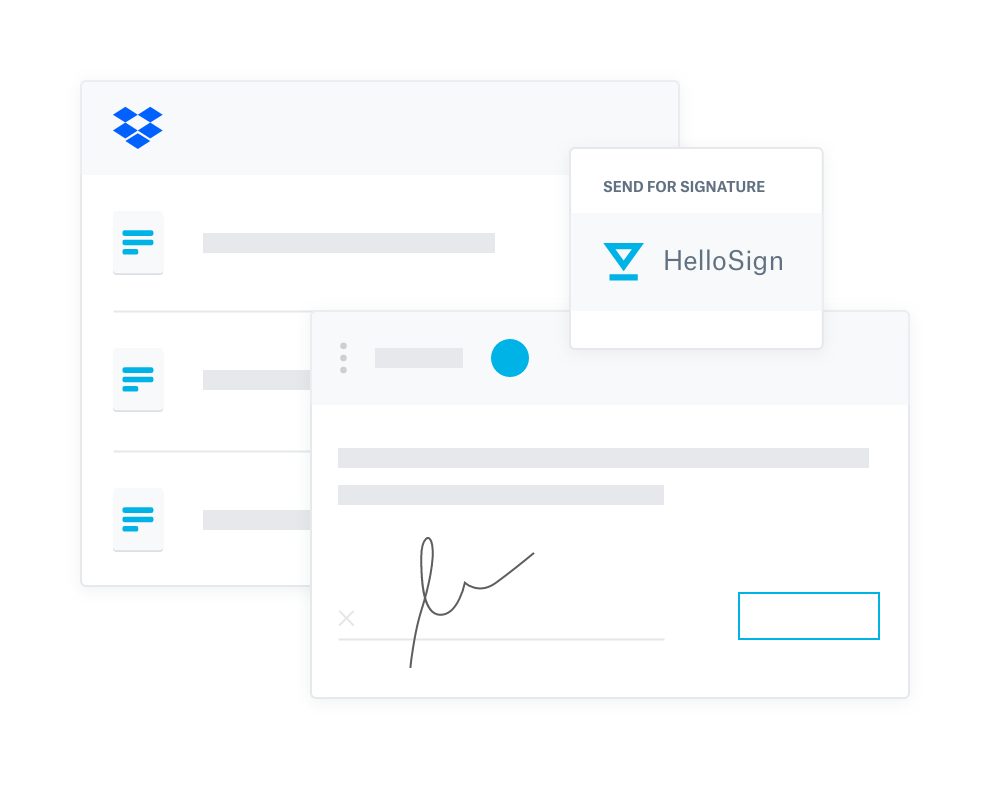 dot: Are digital signatures really secure?
Bouck: Digital signatures are just as legally binding as their handwritten counterparts – the legal foundations were laid years ago with eIDAS and UETA. Calls of doom about trust and security are not in order, because electronic signatures are already used by many companies for all signature-relevant business processes, from employment contracts to certification. Not only do they offer the advantage of being paperless, but they also provide transparent information about the history of changes by means of a time stamp. This gives all contractual partners a comprehensive insight that paper cannot provide.
dot: Did it take Covid to bring the topic to the attention of local companies?
Bouck: Unfortunately, I think so. During the various lockdowns, traditional in-person agreements and signatures were not possible, dramatically accelerating the need for digital transformation around the world and shining a spotlight on how valuable eSignatures are to sustaining business. With HelloSign's availability in 21 languages, we are making eSignatures easily accessible to businesses around the world. Companies that don't digitalize their signature and approval processes now will be left behind.
dot: Do we still need pen-on-paper signatures at all?
Bouck: I'm convinced that once you've experienced electronic signatures, you'll never go back to the torturous process of printing-signing-scanning. The corresponding signature tools are user-friendly, easy to implement, and help make signature processes even more efficient with additional benefits such as the ability to create templates. API interfaces enable integration with existing tools such as Salesforce. Comprehensive white label options ensure that the tool can be seamlessly integrated into the company's own corporate identity, which inspires confidence even among the last skeptics.
dot: How do you continue to make digital signing more popular?
Bouck: We continue to showcase the advantages of electronic signatures over pen and paper by telling our customers' success stories. We highlight the benefits to our customers when they use HelloSign – signing agreements happens in hours, not days or weeks.
dot: Do you have an example for us that illustrates this simplification and acceleration?
Bouck: Founded in 2014 in Hamburg, Exporo is Germany's leading provider of digital real estate investments, currently employing around 200 people. In the beginning, Exporo faced the challenge of wanting to connect all internal and external stakeholders on one platform. A smart workplace was needed that would bring all data, documents, tools, and teams together in one place to make collaboration simple and effective and as fast as possible. Success and employee satisfaction, the possibility of distributed working, flexible working models and times were the basis of all considerations. Internally, for example, in onboarding processes, or externally – for example, in the exchange of data with customers and external employees – short communication paths were the order of the day. The time-consuming and costly sending of thousands of paper documents, in short as many paper-based workflows as possible, should be a thing of the past.
The eSignature solution HelloSign, which belongs to Dropbox, ensures uncomplicated and fast digitization of document processes, which are indispensable in the real estate business. For example, in less than 4 hours, more than 2,500 signature-bound documents from customer management could be sent directly via the Salesforce integration. Instead of piles of signature folders with agreements and contracts on desks, signature-related work processes at Exporo are implemented digitally in a simple, secure, and faster way, thanks to HelloSign. Thanks in part to the consistent replacement of paper-based business processes with natively digital ones and a holistic digital collaboration system that seamlessly supports distance work, Exporo was crisis-resistant and was able to seamlessly continue its success story despite the pandemic.
Whitney Bouck, Chief Operating Officer (COO) of HelloSign, a Dropbox company, lives and works in San Francisco. As the Chief Operating Officer (COO) of HelloSign, a Dropbox company, she is responsible for growth and scale. She leads sales, marketing, business development, customer success, and operations at HelloSign.
With 30 years of experience in leadership, strategy, sales, marketing, and business operations, she has an extensive background in product strategy, marketing, thought leadership, market category creation, mergers & acquisitions, P&L management, and strategic planning. Excellent public speaker with widespread recognition in the media. Her specialties include SaaS, B2B enterprise software, strategic planning, executive leadership, marketing, product strategy, industry strategies, mergers and acquisition, public speaking, complex software selling, managing fast growth, and creating new go-to-market opportunities.

Please note: The opinions expressed in Industry Insights published by dotmagazine are the author's own and do not reflect the view of the publisher, eco – Association of the Internet Industry.