Three Ways to Protect Your Brand
November 2020 -

Branding

|

dotBrands

|

Women in Tech
Three Ways to Protect Your Brand
Katrin Ohlmer from DOTZON offers advice on approaches to securing and protecting your brand name and trademark online.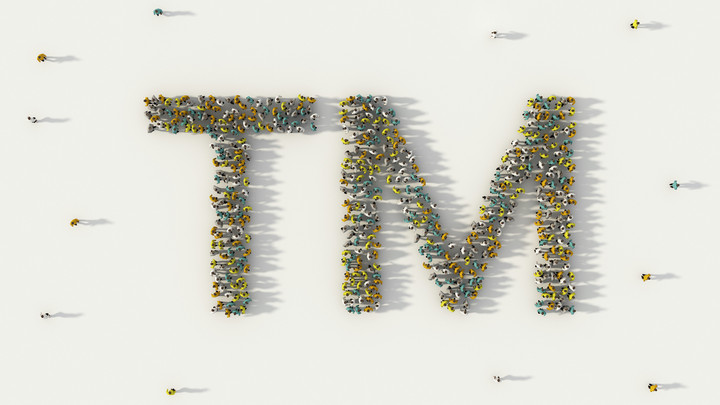 For many companies, building a sustainable brand is one of the most important goals. The introduction of more than 1,400 new top-level domains (nTLDs) in 2014 has opened entirely new ways of doing so. DOTZON has been there from the beginning and supported its clients in transferring their brand into their own dotBrand and, as a second step, establishing effective security measures for its protection. Continuously rising cases of fraud show how important it is to take brand protection seriously. There are a number ways for brand owners to protect themselves more effectively.
1. Submit your trademark to the Trademark Clearinghouse
How do you keep track of more than 1,400 domain extensions? The Internet Corporation for Assigned Names and Numbers (ICANN) provides various facilities and mechanisms for this purpose, with the Trademark Clearinghouse (TMCH) being one of the most important ones. The TMCH is a centralized database of verified trademarks. Every brand owner can submit trademark data, no matter if it's an individual or a company.
A trademark submission to the TMCH provides brand owners with four important services. Two of them were especially important during the launch phase of the nTLDs:
- The Sunrise service is a 60-day long period that offers brand owners with TMCH-verified trademarks the opportunity to secure certain domain names before the namespace is opened to the public.
- The Trademark Claims service follows the Sunrise phase. It is a notification service to warn both brand owners as well as potential domain name registrants of possible infringements. It covers all new domain-extensions for their first 90 days of general availability.
After the launch phase, brand owners benefit from two additional services:
The Ongoing Notifications service is an extension to the Trademark Claims service. Just like the latter, it notifies brand owners whenever a domain name matching their trademark has been registered, but beyond the original 90-day period. Since the start of the TMCH, other top-level domains have been added to this service. The most prominent addition was .com in August 2020.
The Trademark Registry Exchange (TREx) service is an agreement between the TMCH and individual registry operators who want to offer an extra layer of protection to brand owners. Accredited agents – like DOTZON – use this service to match trademarks across various TLDs. During a TLD's general availability phase, the availability of domain names that match the brand owner's trademark will be removed so that third parties are unable to register them.
For companies, a trademark submission to the TMCH can reduce the effort required to protect their brand names, as they only need to record their brand once to benefit from all services. The TMCH is meant to offer better protection against trademark infringement, as all parties involved get a warning before the infringement occurs.
What to do if someone registered a trademark infringing domain name
The TMCH is a tool designed to inform and to prevent damage. It does not, however, actively stop potential domain name registrants from registering and using an infringing domain. Brand owners therefore must become active themselves. If they feel confident that the unauthorized domain name registration does not pose any danger to their company, they may of course ignore it. However, if they wish to become active, there are a number of actions possible.
These are two of them:
The Uniform Rapid Suspension System (URS) is a domain name dispute mechanism that allows brand owners to file a complaint and, if successful, take down websites infringing on their intellectual property rights.
The Uniform Domain-Name Dispute-Resolution Policy (UDRP) is a procedure that allows domain names to be deleted or transferred, but only if certain conditions are fulfilled.
URS and UDRP have been established by ICANN with the new gTLD program, as more straightforward regulations became necessary. In the past, it was possible to resolve disagreements concerning domain name registrations by cutting through the red tape. With the closure of the WHOIS, however, getting in touch directly is no longer possible. Currently, an ICANN working group called the EPDP (Expedited Policy Development Process) team is working on solutions as to how this issue can be newly regulated. Beyond those actions, going to court remains a viable, but costly option.
2. Register domains under secure and trustworthy TLD
One of the key players when it comes to protecting a brand name is the operator of a TLD, the so-called domain registry. The operators of the nTLDs have been contractually bound by ICANN to monitor and mitigate domain abuse. There are no such obligations for operators of country-specific extensions, like .de or .uk, or the operators of generic top-level domains, such as .com or .info. However, a number of these operators do take individual steps to protect domain names and their owners.
Companies looking for a suitable domain extension to register domain names should make sure that the respective operator does put sufficient emphasis on appropriate security measures. A responsible registry should monitor all registered domain names on a regular basis to prevent malicious actors from abusing domain names. Furthermore, additional security features, which are only available at the registry level, can be offered to brand owners.
These include features like DNSSEC and Registry Lock:
DNSSEC is an extension of the Domain Name System (DNS) that provides data origin authentication and data integrity verification through the use of cryptographic signatures. It prevents DNS responses from being manipulated and thus ensures that data can be published securely in the DNS. This mechanism is especially interesting for dotBrands.
Registry Lock is a service that allows brand owners to protect their domain registration from any unintended or unwanted modifications. With a Registry Lock in place, the domain owner will be the only one requested via an authenticated contact. As some kind of human interaction is involved that automated systems cannot easily bypass, Registry Lock is a very effective weapon.
Additional support for domain portfolios to minimize abuse
Beyond security mechanisms offered by registries, brand owners can act themselves, or rely on additional support, to monitor potential abuse. DOTZON has developed a special program that offers the monitoring of domain name portfolios. The DOTZON Abuse solution uses data from diverse sources and analyses abuse threats such as phishing, pharming, malware, spam, and botnets. If abuse is detected, Dotzon manages the case with the respective parties and thus helps brand owners to get quickly back on track.
3. Use the advantages of a dotBrand
The so-called dotBrands belong to the nTLDs as well. Simply put, a dotBrand is a top-level domain like any other, but it is a company's brand name to the right side of the dot. The company owns the entire name space. This kind of control has many advantages for brand owners, as they can implement any security measures that they consider important. Brand owners, in contrast, that use domain extensions like .de or .com for their domain portfolio, depend on the services of the respective registry operator. Since 2006, DOTZON has been supporting its clients on their way to establish and securely operate their own dotBrand. It was the first consultancy to specialize in this field.
At the same time, a dotBrand can also help to reduce legal disputes, as DOTZON analyzed in its study Digital Company Brands. The study has been published annually since 2018 and analyzes how companies use their brands successfully as top-level domains. In order to find out whether there is a link between a dotBrand and the number of UDRP cases, Dotzon compared the ranking of the most frequently counterfeited brands according to the World Customs Organization (WCO), with the brands included in that ranking that have their own dotBrand. A relation was quite obvious as the number of UDRP cases dropped for each company after it had put its dotBrand into operation. It can therefore be assumed that the dotBrand helps to reduce domain abuse and is a suitable means to strengthen brands in the long term.
Katrin Ohlmer is an expert in Internet governance, Internet infrastructure, and digital brands. She is the founder and managing director of DOTZON, a consultancy specializing in developing digital brands and identities. She is a member of the board of ISOC.DE e. V., which keeps the Internet a force for good: open, globally connected, secure, and trustworthy. She regularly speaks at international conferences and supports the Internet Governance Organization ICANN in developing policies which deal with the enhancement of the namespace on the Internet.
Please note: The opinions expressed in Industry Insights published by dotmagazine are the author's own and do not reflect the view of the publisher, eco – Association of the Internet Industry.