Why Cooperation Enables Sustainable Digitalization
January 2021 -

Green IT

|

Sustainability
Why Cooperation Enables Sustainable Digitalization
Guenter Eggers from NTT Global Data Centers looks at how energy-efficient colocation data centers and collaboration environments promote sustainability in industry.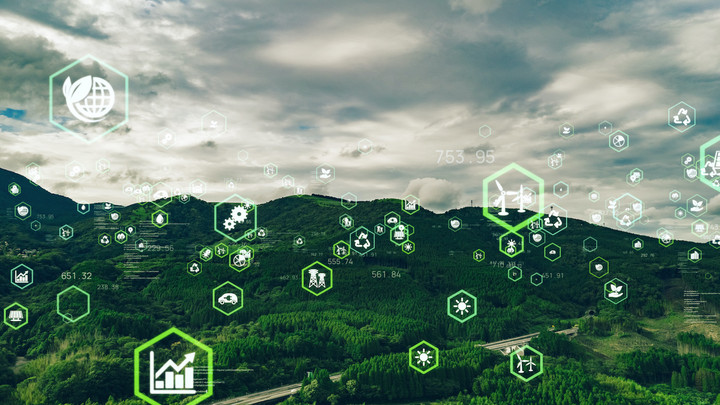 Digitalization has been part of our everyday life for many years now. We shop online, watch movies on streaming platforms, and stay in touch with friends and family via social media channels. But never before has our digital infrastructure been so crucial than during this pandemic. With most people working from home, students taking classes online, and even younger children facing the challenges of homeschooling, a stable and reliable Internet connection has become imperative for many of us. At the same time, we need to be aware that exponential data growth has become a sustainability challenge. Information and communication technology (ICT) infrastructure already consumes more than 3% of the world's electricity supply [1] and accounts for 2% of the total greenhouse gas emissions [2]. A joint effort is required to tackle the challenge to reduce energy consumption and emissions, and there are different layers we need to take into consideration if we want to achieve these goals. Let's have a close look at three of them.
Optimizing digital infrastructure
When referring to the term 'digital infrastructure', all technologies and services are covered that contribute to the transmission, storage, and processing of data between terminals or digital devices. Data centers are one key part of the infrastructure. If you compare the digital world with the human organism, data would be the blood, telecommunication networks would be the veins, and the data center would be the pumping heart.
As data centers account for a large and strongly growing share of the overall energy consumption, it is important to optimize them to achieve higher sustainability. The generally accepted metric to quantify the power efficiency at which data centers are running is the Power Usage Effectiveness (PUE). This metric is calculated by dividing a data center's total power consumption by that required to run the server hardware. In essence, the PUE compares the power consumed by cooling, energy transformation, line loss, and other overheads to that used by the servers. An ideal, however unreachable, PUE would be 1.0, at which point no power would be consumed for functionalities other than that of the servers.
In a joint effort, research, industry, and manufacturers optimized cooling technologies to significantly reduce energy consumption and CO2 emissions in data centers. Using free cooling, state-of-the-art high-temperature heat pumps, and cold aisle containment, energy savings of up to 30% are reached in comparison to conventional cooling. Another route to energy efficiency is to make use of the heat that is emitted by the IT systems for heating offices and nearby buildings. Ongoing studies are investigating how to use rejected heat in general, as this is technologically challenging. Although the amount of rejected heat is very high, the average temperatures of 30 degrees Celsius or even lower make it hard to use. Researchers are working on advanced methods to achieve efficient use of the heat, including advanced heat pumps, computers running at higher temperatures, and the use of combined heat and power plants. Today, the average PUE of data centers in Europe is around 1.8.
In addition to the technology used within data centers, the overall design and construction of data centers has a strong impact on their overall energy consumption. LEED (Leadership in Energy and Environmental Design) is the globally accepted green building rating system, which provides a framework to create healthy, highly efficient, and cost-saving green buildings. The LEED rating is a globally recognized symbol of sustainability achievement and is also recommended when it comes to reviewing data centers. For certification, different prerequisites must be met while additional criteria can be collected to obtain additional credits for higher certification status; platinum being the highest and silver the lowest certification levels.
Using colocation data centers
It wasn't long ago that companies of all sizes relied on their own data centers hosted on their premises. Today, with the huge amount of data and the strong need to have it available at high speed globally, more and more companies are rethinking their philosophy; especially when it comes to energy consumption, but also in terms of security, those responsible have started to become aware that colocation data centers provide a much better overall performance. State-of-the-art colocation data centers are built based on the already outlined green building standards and use energy-saving technology. The operators are specialized in the development and operation of data centers for multiple tenants, and the data centers meet the needs of modern IT infrastructure in terms of space, power, cooling, connectivity, security, and operations.
Within the colocation environment, organizations run their individually owned systems for business operation and directly connect to cloud services, Internet exchanges, or other networks. If necessary, the digital infrastructure can easily be scaled in one or across multiple regions, and multiple network services including direct public cloud connectivity can be used. Therefore, sustainability is not only achieved by saving energy, but also by ensuring business continuity.
Sharing resources for innovations
The pandemic has highlighted the relevance of digital transformation in industry. There is a strong need to adopt new technologies to stay competitive, on the one hand, and to drive innovations for sustainable technologies on the other. Think about electric vehicles with smart battery management, industry 4.0 with efficient resource planning, or smart cities with intelligent waste/irrigation management; there are many promising projects with the potential to significantly change our world, and they all rely on software applications, running on digital infrastructure.
In order to explore new ways of fulfilling operations, providing services, or operating business models, the underlying software applications and IT systems – no matter whether these are on-premise hardware or public cloud – need to be tested and validated, before going into productive operation. This again requires a secure and stable testing environment. NTT Global Data Centers is convinced that sharing those resources not only speeds up innovation but is significantly more sustainable – this is why they started opening Technology Experience Labs around the globe. Within a secure space, clients and partners can cooperate and validate new applications and technologies. Beyond space, power, connectivity, and the flexibility to grow, Technology Experience Labs offer new ways for technology providers, business partners, and end-users to jointly innovate in a vibrant ecosystem of more than 150 companies.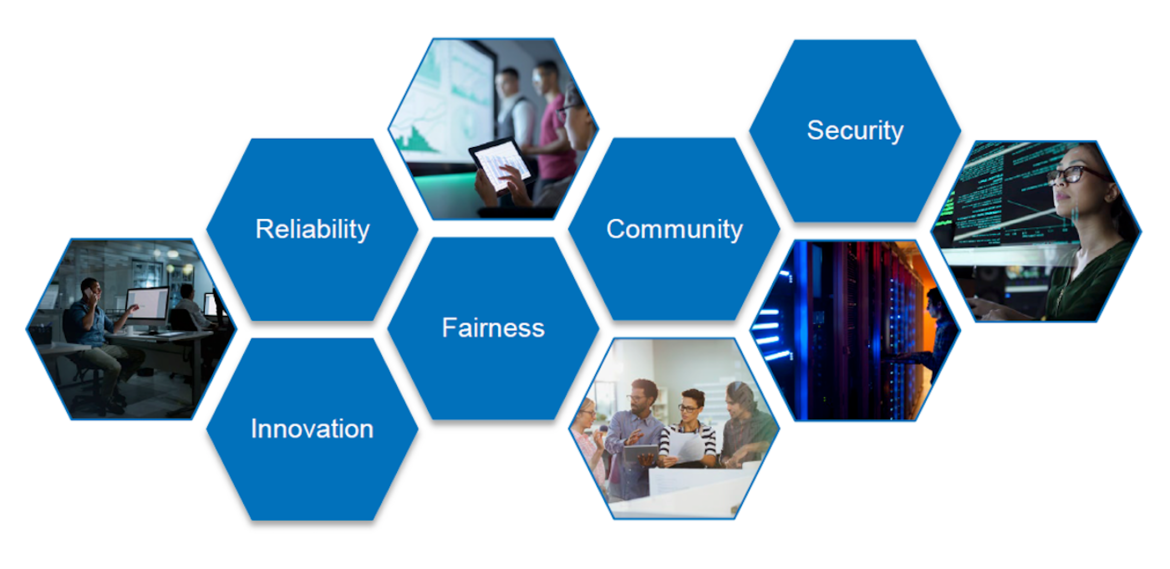 Digital sustainability in the business context comes with cooperation and efficiency. The first step towards energy saving is the commitment to implement state-of-the-art technology to build a digital infrastructure. In January 2021, 25 companies and 17 associations from across Europe demonstrated their commitment and signed the Climate Neutral Data Center Pact. They agreed to take specific actions to make data centers climate neutral by 2030. For companies and organizations, colocation data centers offer an ideal option to combine individual IT solutions with sustainable infrastructure. Finally, organizations would be well advised to additionally keep an eye out for collaboration environments offering the digital infrastructure they need to drive sustainable innovations quickly and easily.

References
Bertoldi et al. 2017, 'Trends in data center energy consumption under the European Code of Conduct for Data Centre Energy Efficiency, JRC Technical Reports, European Commission, Luxembourg, page 3.
'How to stop data centers from gobbling up the world's electricity', www.nature.com (2018)

Günter Eggers is head of the "public sector" business unit at NTT's Global Data Centers division in EMEA. For more than 20 years, he has been active in international companies in the ICT and data center industry in an advisory and sales capacity. Mr. Eggers holds a degree in electrical engineering and has a particularly close relationship with power consumption, energy efficiency and sustainability in data centres.
Please note: The opinions expressed in Industry Insights published by dotmagazine are the author's own and do not reflect the view of the publisher, eco – Association of the Internet Industry.