Women in Digital Ecosystems
March 2021 -

Diversity

|

New Work
Women in Digital Ecosystems
Jutta Horstmann from eyeo describes the challenges of managing remote locations around the world, and the need to take diverse lifestyles into account to promote parity in teams.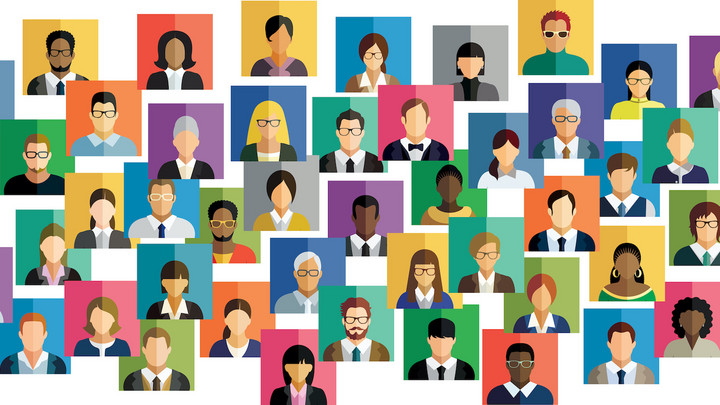 There are any number of good reasons as to why the Internet industry needs female reinforcement. Numerous fields in the branch are up against a shortage of skilled workers. What's more, homogeneous teams and uniform ways of thinking represent a clear obstacle to innovation. The digital industry is booming, new digital business models are being created each and every day, and lucrative jobs are being created – but all too often, women are still missing out. The eco Association wants to change that. In our interview series "Women in the Tech Industry," eco invites inspiring female specialists and executives from the Internet industry to take the floor. Here we deal with the really important topics: from development perspectives, through career tips and hopes for the future, to the challenges in a male-dominated working environment – and ultimately, to highlighting why working in the Internet industry is fun. This interview with Jutta Horstmann, Chief Operating Officer, eyeo, was first published on eco.de in the German language on 17 February 2021.
Hanna von der Au: What is your everyday work like as Chief Operating Officer at eyeo and what is the most exciting and enjoyable part of your job?
Jutta Horstmann: As COO, I am responsible for the organizational development of eyeo as an agile software company with remote locations all over the world. We have achieved strong growth in the last two years and more and more locations and time zones have been brought into the mix. My tasks include, for example, ensuring that the entire infrastructure of the company grows along with this process and can deal with the growth.
For me, the most exciting and enjoyable aspect of this work is building an organizational structure and infrastructure that creates the essential conditions for the company's success. This entails a sophisticated IT infrastructure consisting of a central work tracking system, a knowledge management tool, intranet, and a company chat tool, as well as a digital whiteboarding tool. Without a doubt, the fact that we are constantly developing our infrastructure is one reason why we've come through the Corona crisis very well. The changeover to 100% home office took place very quickly and without a single hitch.
Von der Au: When you took your first steps as a developer in the open source community in the 90s, you were often the only woman around. Could you tell us about your experiences in working in a male-dominated environment? And where do you see us today in the field of women in tech?
Horstmann: I definitely think we've made some progress since the 90s; back then, I was often the only woman at many events. Today, this is fortunately more uncommon, and at eyeo we're also trying very hard to set a good example – but the tech industry as a whole still has a long way to go here. The gender pay gap still exists, and there are far too few women in management positions, to name just two problems. That's why it's all the more important that we women in leadership positions drive this topic forward and help it gain more attention.
Von der Au: You're strongly committed to the topics of women in tech and women in leadership. As the initiator of "female leadership at eyeo", you're responsible for the fact that 50% of the management positions at eyeo are now occupied by women. How did the program come about and what experiences have you gained from it?
Horstmann: In 2006, I started my own software and database development company, and I set myself the goal of hiring 50% female employees – a goal which I was able to attain. Having a female CEO was incredibly helpful. When I decided to join eyeo in 2017, I knew from the outset that I wanted to continue the task of bringing more women into leadership positions here. In 2020, we also hit the 50 percent target at eyeo, a fact of which I'm very proud. This milestone shows that, with the right tools, this success story can be replicated.
Von der Au: During the Corona crisis, you initiated the Corona Family Care Program at eyeo to support parents. What lies behind this and what was your motivation as an employer to give parents such generous support?
Horstmann: Corona Family Care means that, during the Corona crisis, parents can take family time by the hour or day. Corona Family Time is not deducted from salary or days of leave. It was important to us to give parents greater flexibility, but at the same time the work in the respective teams has to function. This being the case, while Corona Family Care doesn't have to be applied for or approved, the absence must nonetheless be made transparent in the team and documented.
I see the company management as having a duty to provide its employees with a working environment in which their mental and physical health are not impaired – and, of course, where their working capacity is also not compromised. It also makes more economic sense for colleagues to be rested and able to concentrate on their work with a clear head. I'm convinced that satisfied employees are also ones that are motivated, and I think the positive development of the company in the last year confirms this.
Von der Au: At eyeo, you advocate for women in leadership, you're a speaker on the topic of women and leadership, and as COO you're at the head of the company. What advice would you like to give to women who aspire to a leadership position or are just stepping into a leadership role? And, looked at from the other perspective, what advice do you have for those companies that want to bring diversity in terms of gender into their upper ranks?
Horstmann: Create a framework in your company that takes diverse lifestyles into account. This can take many different forms: for example, more home office options or more flexible working hours. If you don't know where to start, talk to the people in your company who don't represent the classic middle-aged computer scientist and ask what would help them.
Set yourself binding goals, because veering off the beaten track can initially be somewhat uncomfortable and unfamiliar. Also commit to your goal externally and showcase your role models. Offering a platform to diverse leaders in your company not only encourages young women and girls to take this path, but will also motivate more women to apply.
The most important advice I would like to give to young women is: Be brave! There is nothing unwomanly about being a leader, quite the opposite! Leading is one of the most intrinsic of all female qualities; we should embrace it and make it our own. Women don't have to play by the rules of a system that doesn't take their needs into consideration. We have the power to change this system and we should use it.
Von der Au: In our last interview, Peter Janze, Managing Director of digital@M, gave us the following question for you as a #Heforshe supporter: In my opinion, parity-based dual leadership is an interesting way to lead companies into the future and also to centrally anchor the concept of diversity within a company. How can you bring this model to fruition?
Horstmann: I consider that to be a very good approach, and at eyeo, we also always lead as a team. To be successful as a leadership team, you need good and open communication, a willingness to compromise, and mutual trust.
Von der Au: We'd also like to bring your thoughts into the debate on diversity and gender. What do you feel is coming up short, what perspective is not being sufficiently highlighted? In this context, what question might you yourself put to an interview partner?
Horstmann: The reasons for the shortage of women in technical professions and in leadership positions are not only to be found in the companies, but also in the baseline societal set-up. From childhood, girls are systematically discouraged from showing strength, claiming space, and dealing with technical issues. Therefore, my question is: How do we as entrepreneurs succeed in giving impetus to society in order to break these molds?
Jutta Horstmann is the Chief Operating Officer (COO) of eyeo, the company behind the single most popular browser extension ever developed: Adblock Plus. As a computer science graduate with 20 years of experience in the IT sector, she founded her own software development company and grew it over a decade. She then moved into IT consultancy and organizational transformation, bringing this experience to eyeo since 2017.
Hanna von der AU is PR Manager at eco – Association of the Internet Industry. She is responsible for the development of communication strategies and concepts, content marketing activities, social media channels, and press releases. The topics closest to Hanna's heart are diversity and Women in Tech. She leads the activities around eco's German #LiT – Ladies in Tech initiative and loves getting in touch with more women in the industry. Her aim is to make the Internet industry more colorful and diverse. Before joining eco in 2019, Hanna worked as a digital campaign consultant with a focus on content generation at a digital consultation agency (for customers like NRW.INVEST, GS1 Germany, Peek & Cloppenburg, Coop, Lufthansa).
Please note: The opinions expressed in Industry Insights published by dotmagazine are the author's own and do not reflect the view of the publisher, eco – Association of the Internet Industry.