Safeguarding Your Brand in the Digital Age: Three Key Strategies for Online Brand Protection
October 2023 -

Branding

|

Domains
Safeguarding Your Brand in the Digital Age: Three Key Strategies for Online Brand Protection
In today's digital landscape, protecting your brand goes beyond reputation management. Learn how CMO Volodymyr Holovash at DomainCrawler advises businesses to secure their online presence through TLD gap analysis, defensive domain name registrations, and HTML content monitoring. Discover how these strategies not only shield your brand from threats but also enhance SEO and customer trust.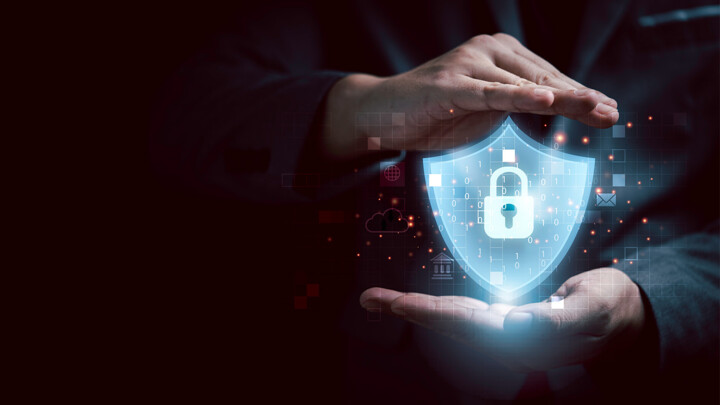 The digital era has brought a massive shift in consumer behavior, with the majority of individuals and businesses now relying heavily on the online space for various transactions and interactions. As a result, the importance of online brand protection has skyrocketed. Today, this has gone beyond safeguarding a brand's reputation and credibility—it is also about protecting substantial investments and the customer base.
So how can brands protect their intellectual property and, essentially, their reputation and revenue in a world where fraudsters have become more and more sophisticated in their attempts to piggyback off famous trademarks? There are three important steps that should not be overlooked: TLD gap analysis, defensive domain name registrations, and HTML Content monitoring.
TLD gap analysis
The first step of online brand protection is TLD gap analysis. Top-Level Domains (TLDs) are paramount in terms of brand representation online. Therefore, a comprehensive TLD strategy is essential for any business operating in the digital sphere.
A TLD gap analysis allows a brand to recognize the domains they should own to protect their intellectual property. This prevents competitors or malicious actors from acquiring similar domain names that could mislead customers, infringe on your brand, or worse, damage your brand's reputation through nefarious activities.
A good example of this would be the case of burberry.to. Burberry Group plc is a British luxury fashion house with over a century and a half history that designs and distributes ready-to-wear clothing, including trench coats (for which it is most famous), leather accessories, and footwear. In 2001 the company successfully launched its IPO. It is a world-renowned brand with shops in many countries.
However, the brand apparently doesn't own the trademark domain name in the .to zone which is used for selling replica Burberry goods.
This example reminds us about the importance of paying attention to country codes and geoTLDs, not just generic ones. A reasonable approach for a Swedish company, for instance, would be to acquire, in addition to a domain name in the .se zone, .no, .dk, .fi, .de and also .stockholm.
By conducting a thorough TLD gap analysis, businesses can identify potential threats, proactively register relevant domain names, and reduce the risk of cybersquatting or brandjacking. A TLD strategy can also help a brand expand its online presence by acquiring domain names that align with its products, services, or marketing campaigns.
Defensive registration
Defensive domain name registration is a strategy that involves registering different versions of a domain name, even if 'it is not intended to be used, to prevent others from registering them.
To prevent "typo-squatting" (where someone registers a domain that is a common misspelling of a popular site to get accidental traffic), a company might register domains that are common misspellings of their main domain. For example, "exmaple.com" or "examle.com" if their main domain is "example.com".
In some cases, companies might also register domain names that include their brand and a negative word, like "examplesucks.com", to prevent their use in a defamatory context.
The main goal of defensive domain name registrations is to protect the reputation of the brand and to keep control over the brand's presence on the internet. It also helps in preventing cyber-squatting where individuals may register a domain name with the intention of selling it back to the rightful owner at an inflated price.
This strategy does not come without cost. However, for many businesses, the cost of these defensive registrations is less than the potential damage to their brand if these domains are not secured.
HTML content monitoring
Another crucial aspect of online brand protection is the monitoring of HTML content or meta tags. This involves scrutinizing web content to identify and mitigate potential threats to a brand's online reputation.
HTML content or meta tags are snippets of text that describe a page's content. They don't appear on the page itself, but in the page's HTML code. While they are invisible to visitors, they can be read by search engines and other web services.
In order to rank by a brand name in search engine, fraudsters are using them as keywords in the title, description, and H1 tags of their websites.
HTML content monitoring aids in detecting copyright infringements, counterfeit products, brand impersonation, and misleading information that can harm the brand. By continuously monitoring HTML content across the Internet, businesses can quickly detect unauthorized use of their intellectual property, false claims, negative reviews, and fake websites.
Sticking with the Burberry example, according to data retrieved with the help of DomainCrawler platform, there are
1,380 domain names that contain Burberry as a keyword in their meta tags; however, typosquatting happens on the HTML content level. So there are nine websites with burbery and another one with berberry
742 of 1380 have some kind of e-commerce solution associated with them;
24 of 742 have no SSL certificate.
There is a high probability that some of this list infringes the Burberry brand.
So that is just one example of how brands can use meta content information to detect malicious activity. Furthermore, with deep learning and AI technology, HTML content monitoring can become more effective and efficient. It allows for real-time scanning and quicker responses to potential threats, protecting a brand's online reputation and ensuring customer trust.
The confluence of three aspects
These three aspects, when employed concurrently, form a strong backbone for any online brand protection strategy. TLD gap analysis and defensive registrations guard against the improper use of your brand on a domain name level, while HTML content monitoring ensures the content associated with your brand remains authentic, safe, and secure.
Moreover, the combination of these strategies also extends to SEO (Search Engine Optimization) protection. With the right domains and authentic content, brands can rank higher in search results, driving more traffic to their legitimate sites, and shielding users from misleading information or counterfeit offerings.
Online brand protection is not a luxury—it is a necessity. The symbiosis of TLD gap analysis, strategic defensive registration approach and HTML content monitoring ensures a secure online presence, safeguarding a brand's reputation and integrity, as well as the trust and loyalty of its customers. Emphasizing these strategies, brands can ensure they are equipped to combat the ever-evolving landscape of online threats.
Volodymyr Holovash is a proven marketing manager with a profound interest in IT. Prior to his job at DomainCrawler, he worked as a content strategist and assistant marketing manager at Internet Vikings. Volodymyr has a deep passion for marketing mixed with the advanced skills of a project manager.
Please note: The opinions expressed in Industry Insights published by dotmagazine are the author's/interviewee's own and do not reflect the view of the publisher, eco – Association of the Internet Industry.