Universal Acceptance and the Magic of Inclusivity
June 2021 -

Digital Inclusion

|

Domains
Universal Acceptance and the Magic of Inclusivity
Everyone has different ideas on "doing it right", but being inclusive with UA should figure on every developer's list, says Lars Steffen from the eco Association.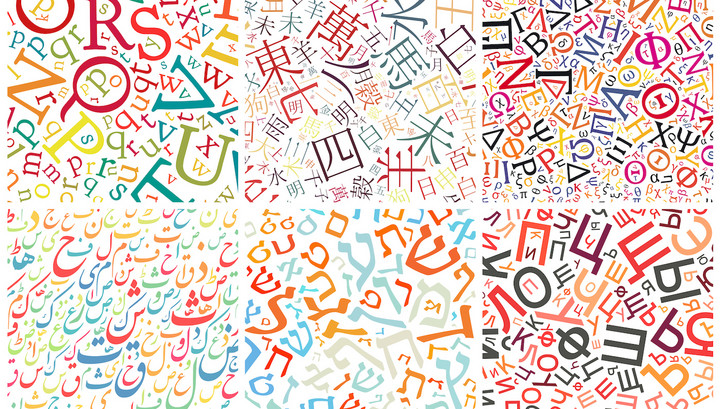 What is Universal Acceptance? It is a technical compliance best practice that allows people from around the world to effectively use any domain name and any email address in any application for their personal and business use. Since the foundation of the Universal Acceptance Steering Group (UASG, https://uasg.tech) in 2015, dotmagazine has addressed the topic on several occasions, but since there is still a lot of work to be done, I wanted to provide you with an update and some food for thought.
What has been achieved so far when it comes to UA-readiness? Since 2017, the UASG has been testing the most popular global websites according to the ALEXA ranking. The approach is to check if those websites have an input field for email addresses – for instance when signing up for a user account or subscribing to a newsletter – and to test if the website accepts different addresses with different TLDs and scripts. The UASG is proud to see that there is finally progress. ASCII-based new gTLDs that are longer than two or three characters (e.g. .info, .technology) show an acceptance rate of 85% today, up from 78% in 2017. However, as soon as non-ASCII scripts come into play – Chinese characters, for example – the acceptance rate drops dramatically to below 50% and rock bottoms at 11% for Arabic addresses, which have the added complication of being written from right to left.
The UASG is doing a great job quantifying the status quo of Universal Acceptance and providing an outlook on how much work still lies ahead of us. The steering group not only tests websites, but also programming languages, libraries and frameworks, command line networking tools, email software and services, content management systems and much more.
Figures, statistics, and analyses are extremely important to provide a basis for decision-making. Executives in the software and application industry, CIOs in large organizations, and generally those who decide on tenders, procurement, and in-house development can make a difference to the uptake of Universal Acceptance. To make the right decision, they need reliable data. But awareness raising is equally important.
Until 2019, I was Outreach Co-Coordinator of the UASG and I am still active on this topic. In this context, I recently had the opportunity to talk to software developers about Universal Acceptance at the TYPO3 Online Days. Since 2015, I have talked to various communities of software developers, and some of them seem to share common attitudes towards new gTLDs and internationalized domain names (IDNs):
Some people claim that the introduction of new gTLDs has primarily been an attempt of the domain name industry to make money, as an incentive for defensive domain name registrations to protect copyrights and trademarks.
Let's check some facts: Since 2014 we see on ntldstats.com about 25 million registered new gTLDs. Looking at the overall market growth since 2014, this seems to be a respectable portion of the more than 87.5 million domain names that were registered between Q1 2014 and Q1 2021, according to Verisign´s Domain Name Industry Brief. But taking a closer look, the 25 million registrations are spread over nearly 1,200 new gTLDs. Which leaves the vast majority of domain name registrations with the established so-called legacy TLDs.
Others claim that the expansion of the landscape of TLDs and non-ASCII scripts would break the lowest common denominator on the Internet.
Yes, the Internet was developed and made its first steps to the public in the Latin-script hemisphere. However, today, the Internet is a global network of networks, connecting nearly all parts of the world. Moreover, by doing so, the Internet is connecting innumerable communities, cultures, languages and scripts. This is the real magic about the Internet. After all, why should cultures be forced to communicate in a different way than in their respective local language and native script? The idea of ASCII and English as the lowest common denominators sounds a bit like digital colonialism.

(Let's be honest: Most of the people around us do not think about TLDs, domain names and email addresses as much and as often as those who are active in the ICANN ecosystem. And to be fair: What do I know about the latest developments in other parts of the Internet industry and the respective community of developers that I am talking to? Of course, we all live in our own bubbles with their own hot topics and priorities that we think the rest of the world should be aware of and care about.)
One approach the UASG started with was to stress that from a technical perspective, Universal Acceptance is basically about "doing things right". After all, the measures that need to be taken to make software, systems and applications UA-ready are described in existing standards by the IETF, the Unicode Consortium, and the World Wide Web Consortium. Universal Acceptance is not a new standard. The standards are already there, many of them have been for more than 10 years. But when it comes to talking about Universal Acceptance with software developers, it seems perhaps we sometimes talk at cross purposes. So, what do we mean when we say we want to "do things right"?
This goes to the very heart of the topic: doing it right in terms of UA means being inclusive. By making software, systems and applications UA-ready, you neither primarily serve the domain name industry nor do you please standardization bodies – you just make the Internet more accessible for everyone on this planet. If somebody would like to use an email address based on a new gTLD because the individual thinks the respective TLD reflects their identity or describes their business better than other TLDs, what is the problem? Wouldn't it simply be fair if people all over the world could use the Internet in their native script and local language? Just take a moment and put yourself in the position of someone who doesn't speak English or doesn't use a Latin-based script. From that perspective, Universal Acceptance makes 100% sense and should be a no-brainer.
Once, when I was talking to a software developer, he told me that conferences and conventions in the tech industry had become more and more inclusive over the past years and decades: ensuring a gender balance and putting diversity on the agenda, providing remote participation and childcare at conferences, offering vegan and gluten-free catering, choosing barrier-free venues, offering travel support, etc. If members of the community were to transfer this idea to the concept of Universal Acceptance, this would be a huge step forward, he said. I couldn't agree more.
My two cents: if you are creating new software, websites and systems, do try to be inclusive. Because with every little step in the direction of making the Internet more inclusive, you will add another sparkle to the Internet that will make it an even more magical place.
Get the latest tricks for your next magic session at: https://uasg.tech/
Lars Steffen is Director International at eco – Association of the Internet Industry (international.eco.de), the largest Internet industry association in Europe. At eco, he coordinates all international activities of the association and takes care of the members from the domain name industry.