The European Champions Alliance – Campaigning for European Sovereignty
June 2021 -

Internet Industry
The European Champions Alliance – Campaigning for European Sovereignty
Andrea Bauer-Vaugan from the ECA & Lucie Poisson from IONOS show why the European tech ecosystem built by the ECA is crucial for European sovereignty.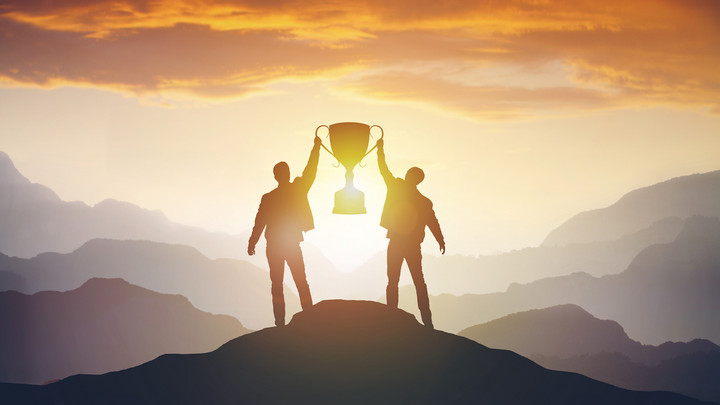 Even though the Covid-19 pandemic and the resulting economic shock threatens to derail a decade of progress, European tech has never been stronger. With more than 42 Billion Euro invested in 2021 in European start-ups, and over 190 startups surpassing the $1 Billion valuation milestone since 2000 (and therefore becoming unicorns), the European tech industry is trying to keep up with the rest of the world.
But the pandemic has also shown the great dependence on foreign tech companies, mostly from the US or from Asia. While we might have lost the battle on B2C business models and marketplaces, there is still hope in many B2B-related fields, for example, 5G, AI, cybersecurity, quantum computing, cloud, edge infrastructure, and industrial data strategy.
Europe needs to regain its digital sovereignty and aim for a global level playing field. To make this possible, and build a supportive European ecosystem, collaboration is key. That's the conviction of the European Champions Alliance.
Where there is a will, there must be a way
There is a political will at the highest level of the European institutions to develop a more cohesive Europe, capable of producing European Tech Industry Champions.
However, still today, many start-up CEOs believe that scaling equals expanding to the other side of the Atlantic and that Europe cannot match the growth opportunities of the US market. But many companies also lose a lot of time and money when trying to enter the US market, due to high complexity and financial risk. So why are business leaders not looking more at conquering Europe?
The advantages are numerous: the 4 freedoms defended by the European Union (movement of people, services, capital, and goods), and the geographical proximity and potentially 500 million consumers, representing 22% of world GDP. An entrepreneur who does not want to go to Europe is an entrepreneur who intentionally will not approach an area representing Euro 15,000 billion!
In the eyes of the European Champions Alliance, as in the eyes of many European supporters, it is time for economic players to embark on a new European adventure. But this adventure is only feasible if the players put the necessary resources into the Europeanization of start-ups and scale-ups. A business strategy based on cultural understanding of the target market, with a real investment in people, time and money, is needed to finally see the next Spotify or Adyen hatch in Europe.
All the actors of the private world and civil society have their role to play: public affairs firms to better maintain relations between the field and the political institutions, business clusters to create synergies to penetrate a new market, investors to support European projects and, finally, concrete operational entities, based on a vast and multi-sectoral network, to share their experience of the European market to new entrepreneurs.
A lack of Europeanization among start-ups and scale-ups
So, what are the concrete challenges that entrepreneurs have to deal with when developing their company in Europe and what makes it so difficult?
Administrative & Regulatory fragmentation: The European market remains divided into the different markets of the nation-states, with still many regulatory and administrative obstacles when it comes to establishing oneself on the European level. It is a real handicap for young and hyper-growing companies to recruit talent, when it is hardly possible to carry out operations in the new markets in Europe due to the lack of harmonization of social security rules, working hours, and labor rights.
Technical & Operational: The low level of integration of the European markets makes expansion long and costly. Information and data are not homogenized at the European level and lack transparency and fluidity. Traditional state or EU actors do not offer a complete solution to entrepreneurs.
Culture and lack of trust: Many companies are too afraid to go to new European markets because of the cultural and language challenges. Also, national buying preferences and lack of trust make marketing and business development a very hard task for every scale-up.
Financial: European and cross-border funding is still insufficient and there is no real European tech posture yet. The single digital market is still largely a dream – Europe is not yet perceived as a homogeneous market by public or private investors, which hinders the development of young companies.
A European Alliance to support future European Champions
Based on this analysis, the European Champions Alliance (ECA) was founded in 2020. Passionate entrepreneurs and business development experts who stand for European tech and European values manage this not-for-profit association, with members coming from Germany, France, the Netherlands, Switzerland, etc. Its ambition is to fortify the pipeline of European digital champions by building bridges between national ecosystems, SMEs, corporates, and other supporters of the tech ecosystem in Europe. Leveraging the power of smart collaboration is at the heart of its project.
Concretely, by developing and animating a network of European actors available to help each other, the European Champions Alliance supports the European development of businesses with a hands-on focus in business development, sales, and also operational growth. One of its focuses is to identify possible synergies between European players and facilitate the first contact in an uncomplicated but efficient way.
An active, open-minded, and benevolent network is definitively a great added value of the European Champions Alliance for any scale-up and SME looking to expand successfully in Europe by accessing actionable advice from the ground. This should lead to accelerating their journey to become European Champions.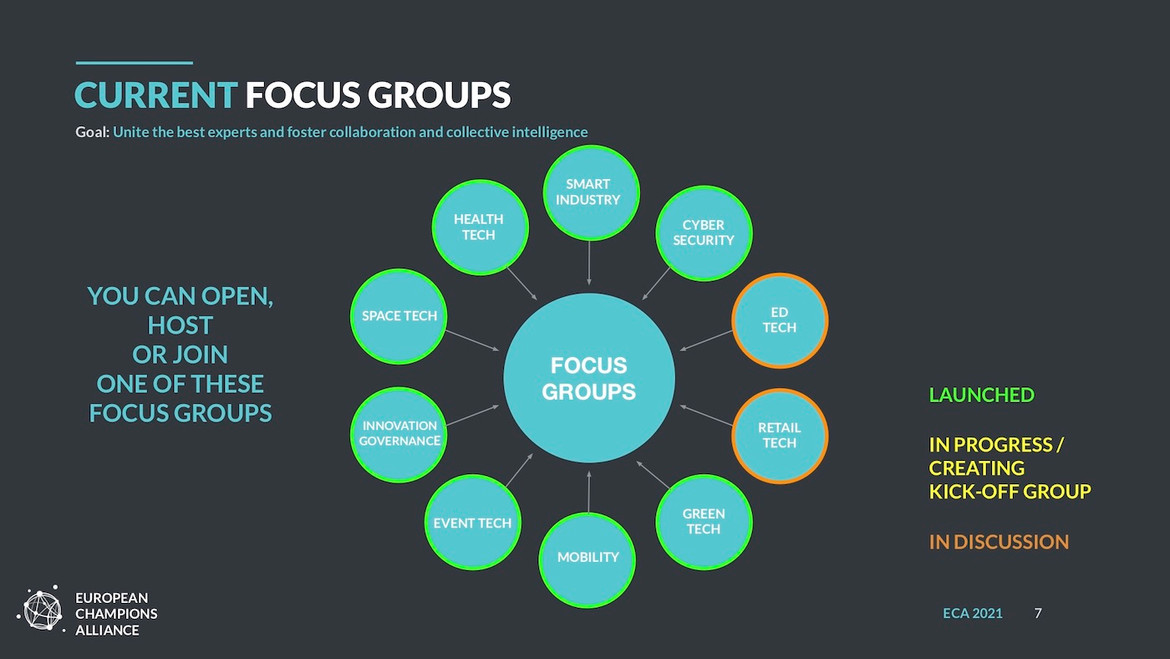 To stimulate the European ecosystem and network, the European Champions Alliance organizes eight focus groups around topics where Europe can play its cards right: cybersecurity, smart industry, green tech, health tech, and new mobility, to name some of them.
Lead by industry experts and professionals, the focus groups map the ecosystem of their field of expertise and organize high-quality events and meetings. These groups are not only a way to create and consolidate information that most of the scale-ups are lacking: it is also a concrete networking opportunity between the participants. Indeed, when it comes to expanding in Europe, education and networking are crucial for success. Providing strategic and operational support to the members on a case-by-case basis is part of the European Champions Alliance's mission too.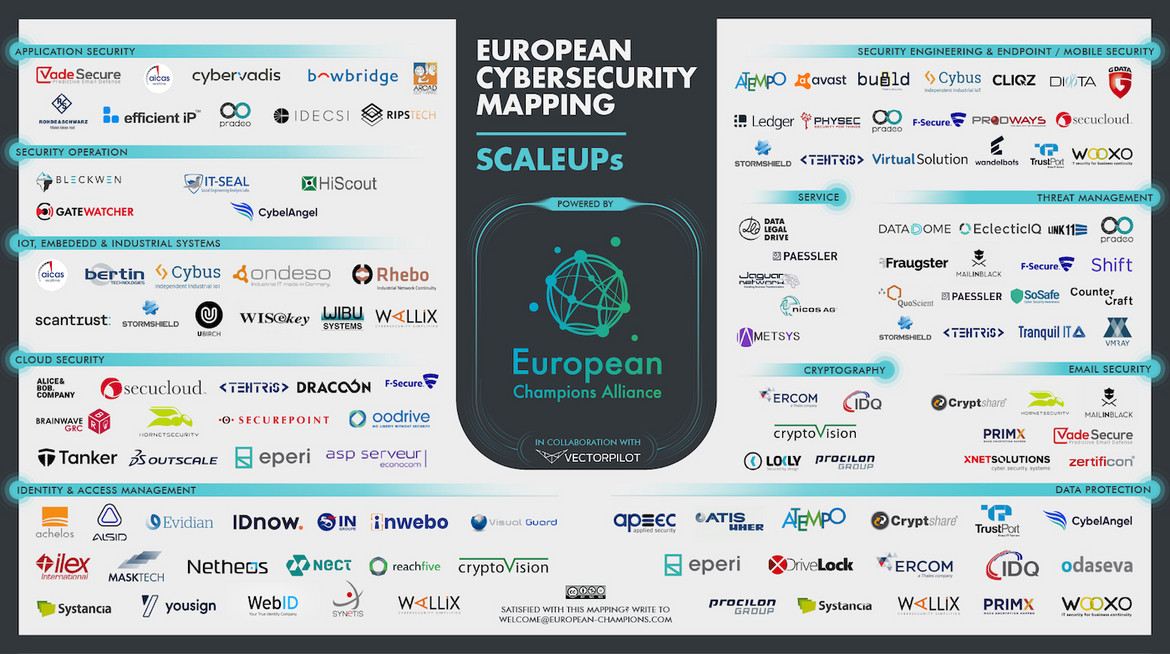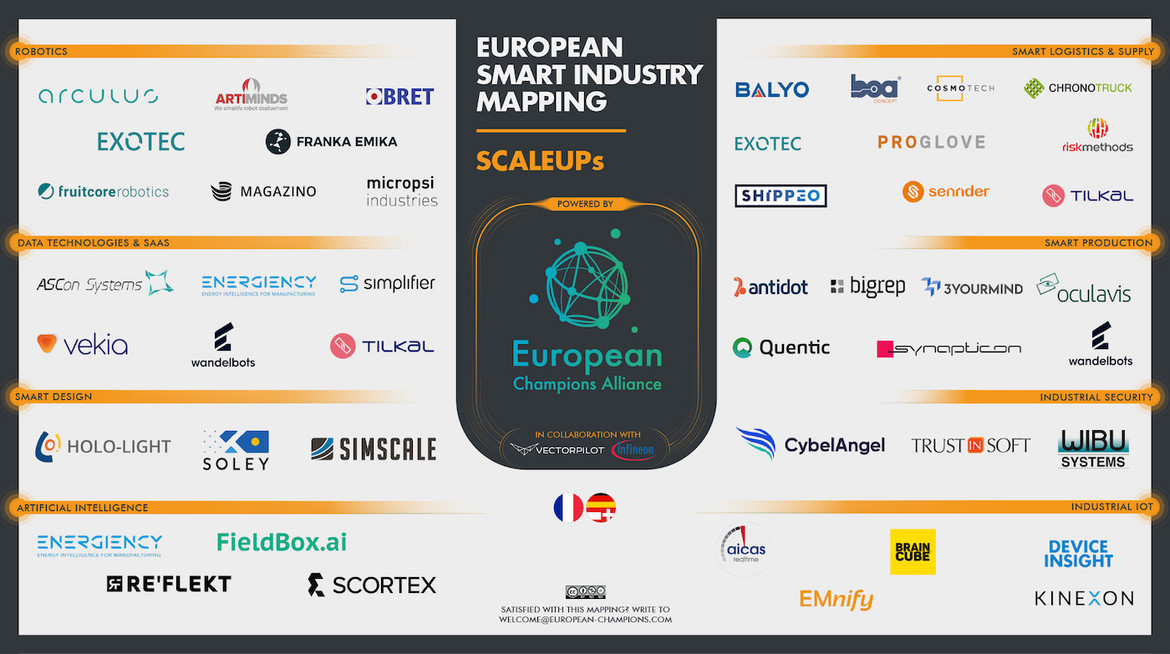 Despite the challenges, collaborations at the European level should be one of the top priorities of the companies in order to see sustainable international leaders. By building a critical mass of strong players, Europe would be well prepared for global growth. Massive government investment and collaboration between big corporations and start-ups, as well as the relevant legislations, are underway and give hope to the ecosystem that we eventually might be getting somewhere. But most importantly there is a need for a strong, united, transparent, and trustful European tech ecosystem to provide the companies with an environment that will help them grow beyond their own borders and aim for international leadership.
Andrea Bauer-Vaugan holds a master's degree in International Management from the University LMU-Munich, Germany. After more than 10 years as an international marketing director in European e-commerce and digital consulting, Andrea founded her own European marketing & communications agency Wyngs.co in 2012 and has since then supported over 40 young tech companies in their endeavor of exploring the European markets, especially the DACH region, France and the Netherlands. Andrea is the President of the French-German Digital Club and the Cluny Forum (French-German innovation forum) and co-founded in 2021 the European Champions Alliance, where she holds the position of Secretary-general and General Manager.
Lucie Poisson is a doctor of linguistics. Her Ph.D., completed at the University of Bern (Switzerland), was about storytelling in advertising. She is an Expert in Global Marketing at IONOS. She joined the company as International Online Marketing Manager, before becoming Commercial Product Manager. Previously, she worked at SAP and at several publishers in Paris, where she was in charge of marketing and digital projects. Lucie is a private member of the European Champions Alliance where she takes part in the executive committee as well as the focus group dedicated to "Enabling Innovation in Europe". She shares insights about marketing and teamwork regularly.
Please note: The opinions expressed in Industry Insights published by dotmagazine are the author's own and do not reflect the view of the publisher, eco – Association of the Internet Industry.