Blockchain Technology: A Must for Modern and Forward-Looking IT
July 2018 -

Blockchain

|

Authentication
Blockchain Technology: A Must for Modern and Forward-Looking IT
Martin Przewloka, CDO of msg group automotive, explains how blockchain can be utilized in marketable products, and how companies can develop prototypes.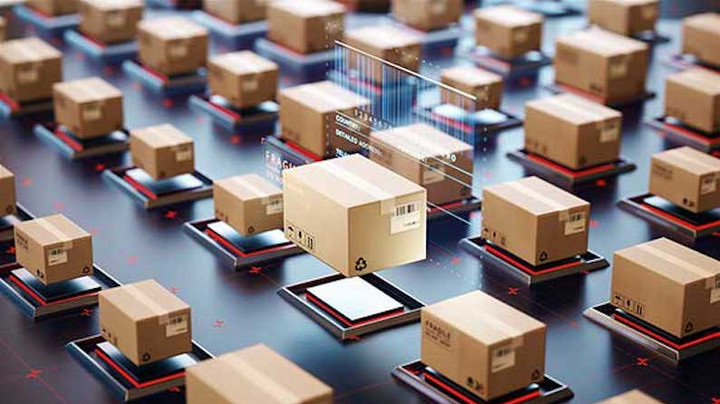 dotmagazine: What are the benefits of blockchain, and what kind of use cases do you see it as adding value to?
Martin Przewloka: Blockchain is an essential technological building block for the decentralization of IT, especially for distributed data management. With the logic of a linear and chronologically extended chain of information, analogous to the data flow in process chains, we have the opportunity to record critical and relevant events along a process and to reproduce them tamper-free. It became immediately obvious that the customer requirement for mapping a secure logistics chain could be implemented using blockchain technology. We call this solution VERIBOX. Other use cases are currently under development, such as ensuring consistent, modular, and fully geographically dispersed software development, where developers work in parallel on one or more software building blocks in different lifecycle phases.
dot: Why did you opt for a blockchain-based solution for your VERIBOX product, and how is blockchain utilized in the product?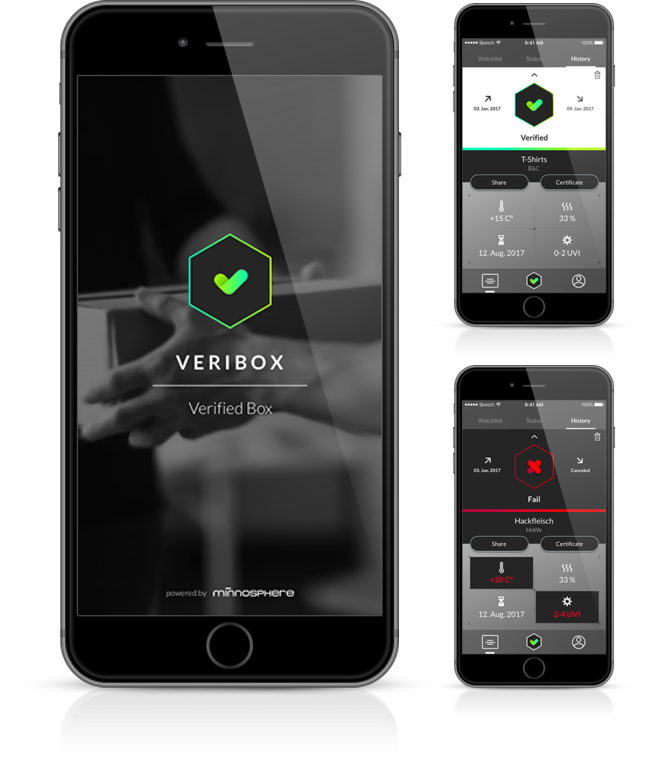 Przewloka: We use the blockchain to record the relevant events as part of logistics processes. This includes all state changes such as transhipment, outer packaging, the opening of a package at customs, and much more. What is special about this is that we can expand or reduce the number of data points used to record the logistics chain very flexibly.  In this way, we also support the use case of already capturing data during the production process and marrying it with the subsequent data.  

We can also equip the transport container with sensors and record the cold chain or unusual movement patterns and place them consistently in the blockchain.

This technology is the ideal IT-side image for recording the sequential data flow and at the same time for fully securing it. Any manipulation, such as the unauthorized opening of a package, is detected and cannot be obscured without breaking the blockchain. At the latest on the receiver side, such as in the context of receiving the delivered package, the blockchain can be accessed and validated via a smartphone app by scanning the parcel barcode. Should it now be manipulated, or should goods have been improperly transported, the blockchain will now be found to have been broken, and the recipient can respond accordingly - for example, by refusing to accept delivery.
dot: What insights have you gained from the live operation of the VERIBOX blockchain?
Przewloka: We have received only positive feedback from our customers. However, we also have to realize that a seamless, end-to-end implementation of this solution makes integration into the IT systems of individual players imperative. These include the IT systems of the producers, the logistics companies, the customs authorities, and many more. As blockchain technology is still in its early stages and is still primarily associated with cryptocurrencies, a great deal of persuasion and perseverance is needed to bring the solution successfully to market.
dot: What advice do you have for companies wanting to integrate blockchain into their solutions?
Przewloka: Our advice is absolutely clear: New technologies, business models, and applications need to be experienced and prototyped as quickly as possible. This is the only way to empower a company and its customers to experience concrete solutions, learn from them, and improve them step by step. With all the experience gained, it will then be possible to approach the final "productization", or even reject it. With the "rapid innovation method" that we have uniquely developed, we have been able to implement a first prototype very quickly, build on customer feedback, and continue to iteratively improve. It quickly became clear to us that mere software integration of blockchain into existing IT infrastructures will not lead to success. We had to rethink the use case and business model, primarily from the customer's point of view. Based on this perspective, we were then able to successfully deploy the technology.
dot: How much potential do you see for blockchain to impact digitalization?
Przewloka: It is certainly a bit too early to quantify the effects of this technology. We are also of the opinion that the blockchain as a technological paradigm will more or less naturally move into IT systems, at least where the use cases require such a form of data backup. But given the fact that a great number of business processes will continue to raise the issue of security and traceability, combined with the relentless trend of decentralization of IT, there is no question in our view but that blockchain technology is becoming a must for modern and forward-looking information technology.
As an industrial manager and university professor, Martin Przewloka has more than 20 years of experience in the successful development, launch, and scale-up of technologies. His special technical expertise and scientific interests lie in the fields of digital assistance systems, sensor technologies, smart data, and Artificial Intelligence.

Please note: The opinions expressed in Industry Insights published by dotmagazine are the author's own and do not reflect the view of the publisher, eco – Association of the Internet Industry.